Al-Ajn w 2 dni. Szukając zieleni w pustynnym krajobrazie
Al-Ajn w 2 dni. Szukając zieleni w pustynnym krajobrazie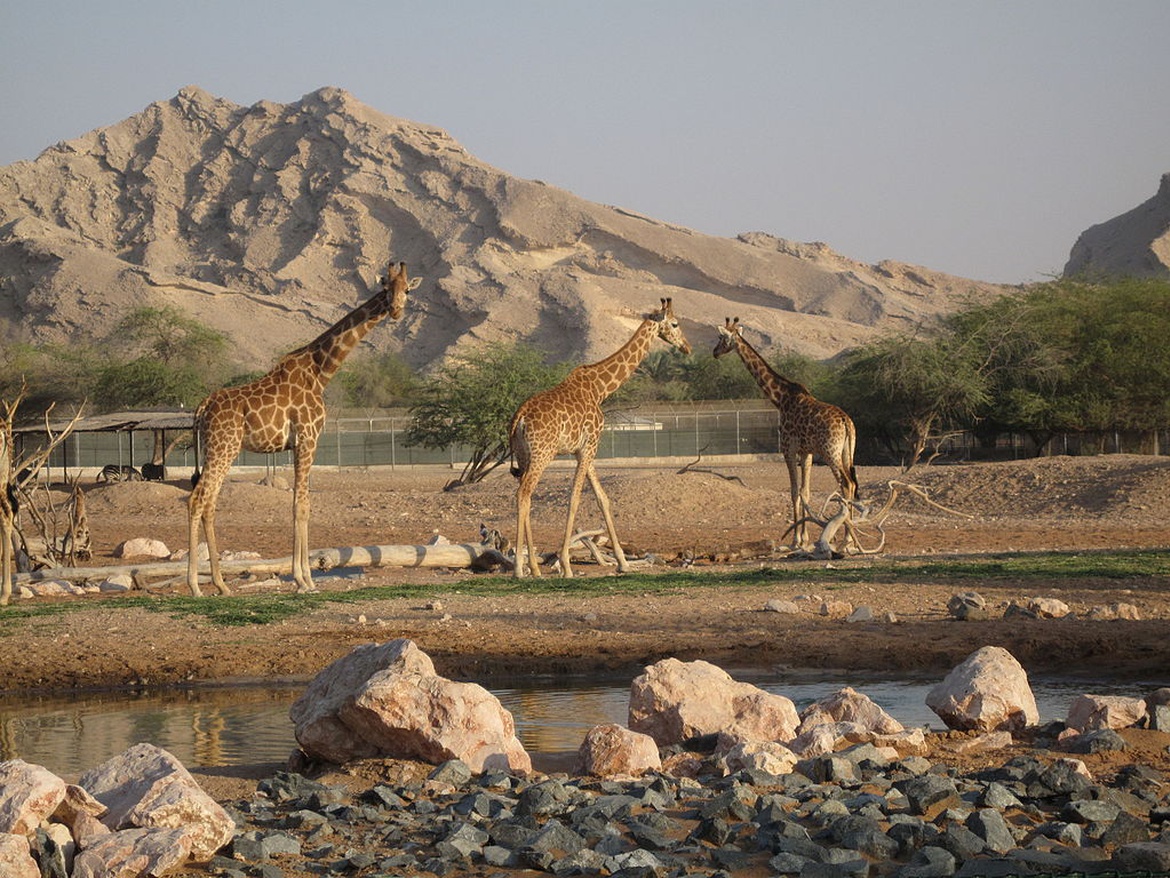 Zabytkowy fort, miejskie oazy, Park Mubazzark oraz góra Jabal Hafeet – to wszystko zobaczysz w czwartym pod względem wielkości mieście Zjednoczonych Emiratów Arabskich.
Przyjazd do Al-Ajn, zwiedzanie fortu Al Jahilii i wizyta w zoo
Zwiedzanie Al-Ajn rozpocznij od fortu Al Jahili. Wybudowany pod koniec XIX wieku początkowo chronił gaje palmowe miasta. Przez lata obiekt służył jako rezydencja gubernatora oraz brytyjskich sił paramilitarnych. Udaj się na spacer wokół jego murów i podziwiaj monumentalną budowlę. 
Dziś warto również udać się do Muzeum Al Ain Palace. Znakiem rozpoznawczym wzniesionego w 1910 roku obiektu jest m.in. duży dziedziniec. W Muzeum znajdziesz sporo okazów sztuki nowoczesnej. Przewodnik opowie także o tym, jak w przeszłości wyglądało życie w pałacu, który zamieszkiwał pierwszy prezydent Zjednoczonych Emiratów Arabskich – Zajid ibn Sultan Al Nahajjan.
Odpocznij następnie w oazie Al Ain. Jej największym atutem jest podziemny system nawadniający. Tradycje budowania takich wodociągów znane są tutaj od 3000 lat! Przejdź się po zacienionych ścieżkach parku i odpocznij pod palmami daktylowymi. 
Po południu wejdź do zoo. Na 400 hektarach powierzchni znajdziesz wiele gatunków zwierząt, zagrożonych wyginięciem, np. oryksa arabskiego i białego lwa.
Park Mubazzark, Jabal Hafeet i wyjazd z Al-Ajn
Ten dzień rozpocznij od wizyty w Parku Mubazzark. Możesz także skorzystać z tutejszych gorących źródeł lub spróbować złowić karpia w sztucznym jeziorze, którego potem usmażysz na grillu.
Na koniec wycieczki polecamy wybrać się na górę Jabal Hafeet. Wysokie na ponad 1200 metrów wzgórze to gratka dla miłośników pieszych wędrówek. Ze szczytu będziesz mógł oglądać panoramę całego miasta.