Czad w 16 dni. Wśród piasku i słonych jezior
Czad w 16 dni. Wśród piasku i słonych jezior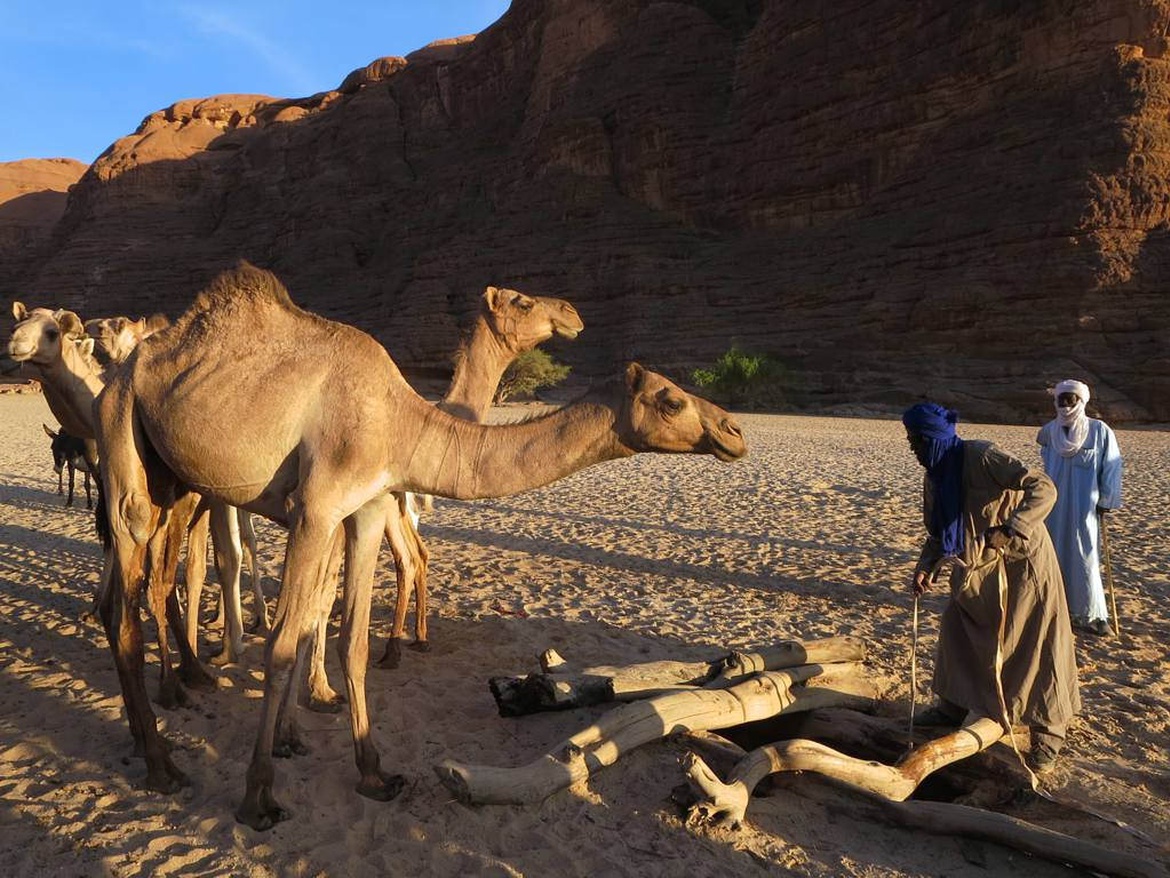 Zobacz najstarsze na świecie szczątki hominidów oraz skalne dzieła sztuki, przedstawiające zwierzęta. A to dopiero początek atrakcji...
Ndżamena
Przyjazd i zakwaterowanie w Ndżamenie, stolicy i największym mieście Czadu. Jeśli czas pozwoli, warto przejść się po okolicy.
Ndżamena - Massaguet - Massakory
Po śniadaniu opuszczamy miasto samochodami z napędem na cztery koła, kierując się na wschód przez Massaguet oraz Massakory, gdzie kończy się droga asfaltowa. Od tej pory jedziemy polnymi szlakami, kortami wyschłych rzek, napotykając od czasu do czasu karawany zwierząt gospodarskich. 
Moussouro
W miejscowości Moussouro zatrzymujemy się na tankowanie i uzupełnienie zapasów wody oraz pożywienia, po czym ruszamy dalej na wschód, gdzie powietrze robi się coraz bardziej pustynne, a roślinność staje się rzadsza. Żyjący tutaj ludzie pochodzą z wielu grup etnicznych, takich jak np. Fulani, Keraida oraz Kalembo. 
Bah el Ghazal - Kalait
Przez większą część podróży jedziemy wyschniętym korytem Bah el Ghazal, w którym odnaleziono najstarsze szczątki hominidów. Po przybyciu do Kalait kolacja i nocleg.
Kalait - Ennedi
Po śniadaniu wyjazd w majestatyczne góry Ennedi. Oglądamy tutaj liczne formacje skalne wykonane z piaskowca, które zostały w fantazyjny sposób okrzesane przez wiatr. Można tu zobaczyć również skalne dzieła sztuki, przedstawiające wielbłądy, krowy i wojowników. 
Ennedi
Przejeżdżamy przez ziemię Tubu, możemy więc po drodze spotkać nomadów, prowadzących wielbłądy na pastwiska, lub zmierzających do studni.  
Guelta d'Archei
Dziś dotrzemy do miejsca, zwanego Guelta d'Archei, czyli do jednego ze stałych wodopojów. Mieści się on w potężnym wąwozie. Można tutaj często zobaczyć setki wielbłądów gaszących pragnienie. Ich ryki odbijają się echem od strzelistych ścian. Guelta jest również domem dla jednej z ostatnich populacji krokodyli, żyjących na Saharze. Jeśli będziemy mieli odrobinę szczęścia, powinniśmy je zobaczyć. 
Guelta d'Archei - Fada
Kierujemy się w stronę miasta Fada, jedynego prawdziwego miasteczka regionu Ennedi. Miejsce to słynie z położonych w okolicy malunków naskalnych oraz formacji kamiennych o nietypowych kształtach. 
Fada - Krater Gweni-Fada
Jadąc około 30 km na północny wschód natrafimy na krater uderzeniowy Gweni-Fada, którego wiek określa się na 345 mln lat. Później kierujemy się wciąż na północ starożytnym szlakiem karawan, który nadal jest uczęszczany przez zwierzęta i nomadów, transportujących sól z Demi oraz Teguedei do pozostającego już za nami Fada.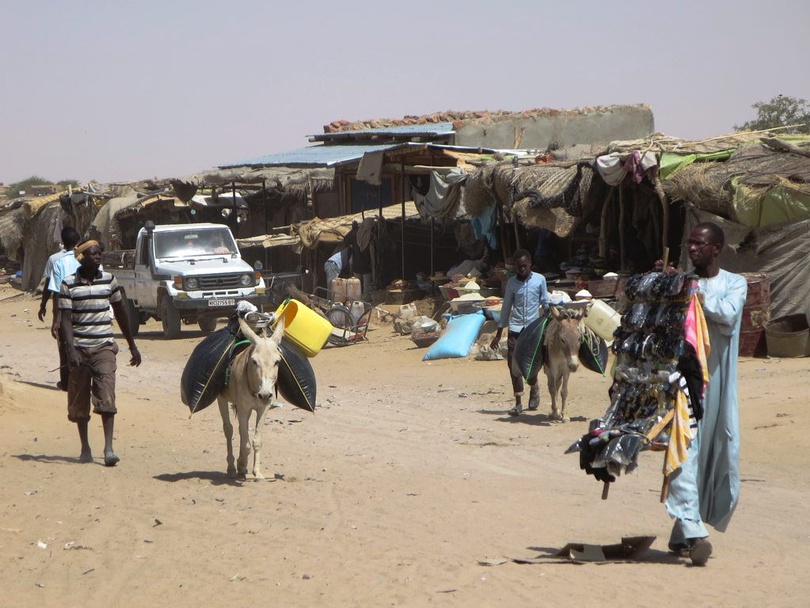 Wioska Demi
Odwiedzamy małą wioskę Demi, zlokalizowaną u podnóża gór, gdzie kobiety i mężczyźni przekopują czerwona ziemię w poszukiwaniu soli, transportowanej później przez pustynię na rynek i wymienianej na proso, sorgo i inne towary. W pobliżu znajduje się słone jezioro Teguedei, położone wśród bujnych gajów palmowych. Nad brzegiem jeziora można zobaczyć stosy suszącej się soli. 
Ounianga - Ounianga Serir - Ounianga Kebir
Udajemy się do jezior oazy Ounianga, opuszczając pustynię i obserwując palmy porastające wydmy i czerwone góry. Same jeziora posiadają różne kolory, uzależnione od zawartych w ziemi minerałów.
Następnie udajemy się do wioski Ounianga Serir, gdzie można wykapać się w Boukou - jedynym słodkowodnym jeziorze w oazie. Zatrzymujemy się również w miejscowości Ounianga Kebir, by uzupełnić zapasy.
Ounianga Kebir - Ennerdi
Po śniadaniu ruszamy na południe. Docieramy do strefy, na której toczyły się działania wojenne z Libią. W niektórych miejscach można zobaczyć resztki czołgów i innego sprzętu wojskowego, powoli pochłanianego przez pustynię. To trudna trasa i czasem trzeba będzie na chwilę opuścić samochód, który zakopie się w piasku. Jeśli czas pozwoli, może uda się nam zatrzymać w małych oazach po drodze. Obóz rozkładamy na obrzeżach Ennedi.
Kalait
Śniadanie i wyjazd do Kalait, gdzie uzupełniamy zapasy. Następnie kierujemy się dalej na południe, obserwując niewielkie, afrykańskie lepianki.
Arada - Biltine - Abeche
Zanim dotrzemy do Abeche, mijamy miasta Arada oraz Biltine. Abeche będzie największą miejscowością na naszej trasie od czasu, kiedy widzieliśmy stolicę Ndżamenę. Stąd kierujemy się na zachód, gdzie ziemie są bardziej zaludnione.
Abeche - Douguia
Kontynuujemy jazdę na zachód, aż dotrzemy do wioski Douguia. Tutaj możemy zatrzymać się w skromnym, ale pięknym hotelu nad brzegiem rzeki Chari. To pierwsza okazja na prysznic i zimny napój od opuszczenia Ndżameny. 
Douguia - Ndżamena
Dziś rano wypożyczamy łódź (pirogue) i ruszamy na rzekę. Jeśli dopisze szczęście, od czasu do czasu natkniemy się na hipopotama. Po południu wracamy do Ndżameny i kierujemy się do domu.