Da Nang w 4 dni. Odpoczynek na rajskiej plaży
Da Nang w 4 dni. Odpoczynek na rajskiej plaży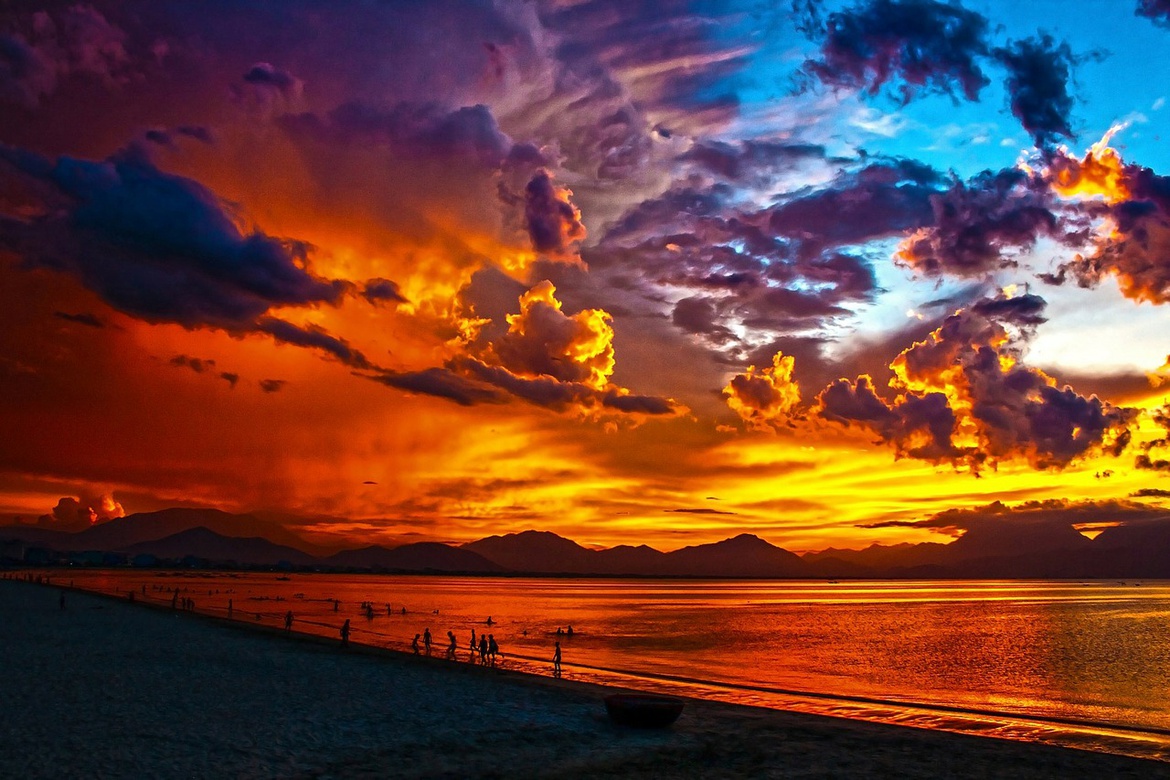 Jedna z najpiękniejszych plaż świata, muzeum starożytnych rzeźb i malownicze Góry Marmurowe – to tylko niektóre atrakcje, jakie możesz zobaczyć w tym wietnamskim mieście.
Przybycie do Da Nang
Po przybyciu do Da Nang i zameldowaniu się w hotelu od razu wybierz się nad morze. To właśnie na obrzeżach tego miasta rozpoczyna się bowiem słynna piaszczysta China Beach! Odpoczynek nad Morzem Południowochińskim z pewnością dobrze ci zrobi.
Jednak pierwszego dnia nie powinieneś tylko leniuchować. Koniecznie odwiedź muzeum wojskowe, w którym znajdziesz sprzęty militarne z czasów chińskiej okupacji i I wojny indochińskiej. Wśród eksponatów znajdują się m.in. zabytkowe czołgi oraz samoloty. Oprócz tego będziesz mieć okazję zobaczyć kilka pomników, które upamiętniają np. największe bitwy oraz poległych żołnierzy.
Wieczorem odwiedź jedną z tutejszych restauracji. W Da Nang znajdziesz kilka lokali, w których serwują tradycyjne wietnamskie przysmaki (np. zupę PHO, smażone skrzydełka z kurczaka w sosie rybnym lub sajgonki).
Odpoczynek na plaży i Muzeum Rzeźby Chan
Dzień rozpocznij na plaży. Wspomniana China Beach to jedno z najpiękniejszych zakątków na ziemi. Warto nieco się na niej poopalać.
Po błogim odpoczynku kolej na zwiedzenie następnej atrakcji Da Nang. W mieście znajduje się bowiem ciekawe Muzeum Rzeźby Chan. Ośrodek posiada największą na świecie kolekcję dzieł ludu Czamów, który między II a XVII wiekiem zamieszkiwał południowe i środkowe rejony dzisiejszego Wietnamu. W muzeum nie tylko zobaczysz wspaniałe rzeźby, ale też dowiesz się nieco o historii wspomnianego plemienia.
Polecamy dziś również odwiedzić tutejsze pole golfowe. Atrakcja ta przypadnie do gustu zarówno osobom, które miały już okazję spróbować swoich sił w tej dyscyplinie sportu, jak i kompletnym amatorom.
Przełęcz Hai Van i Góry Marmurowe
Przed tobą bardzo aktywny dzień. Z samego rana wyrusz na krótką wyprawę po przełęczy Hai Van. Następnie kontynuuj zwiedzanie Da Nang i udaj się w tutejsze Góry Marmurowe. Masyw składa się z pięciu wzgórz. Każde z nich zostało nazwane od budulców naszej planety– Ziemia, Ogień, Woda, Metal, Drewno. Na szczytach znajdziesz kilka wspaniałych świątyń. Wieczorem przejdź się uliczkami Da Nang. Koniecznie udaj się na przykład na Smoczy Most.
Wyjazd z Da Nang
Po raz ostatni udaj się na plażę lub na spacer po Da Nang. Po jego opuszczeniu możesz skierować się do innych miast Wietnamu, takich jak Hoi An lub Hue.