Hua Hin w 3 dni. Nietuzinkowe zwiedzanie słonecznego kurortu
Hua Hin w 3 dni. Nietuzinkowe zwiedzanie słonecznego kurortu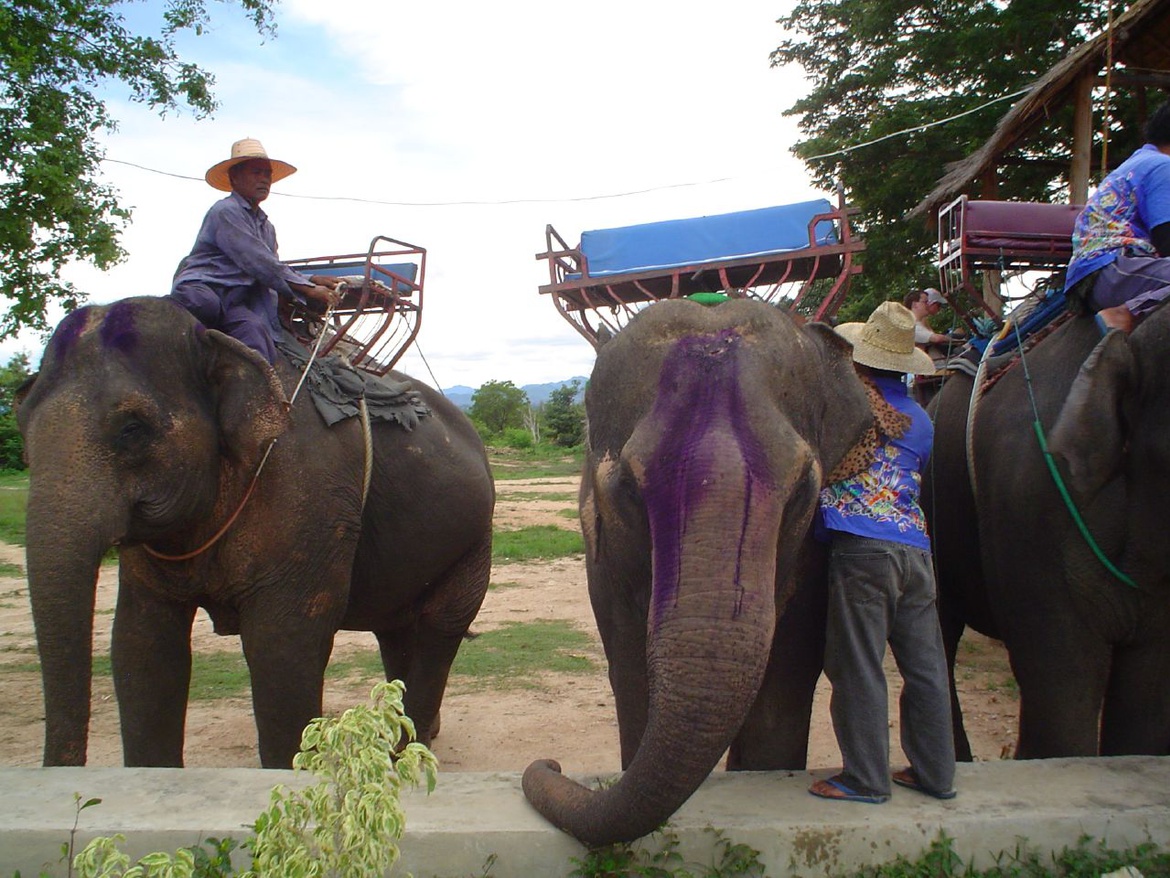 Rezerwat dla słoni, lokalne winiarnie oraz zabytkowe świątynie - to tylko niektóre atrakcje jednego z najsłynniejszych kurortów w Tajlandii. 
Przyjazd do Hua Hin
Po przyjeździe do Hua Hin zamelduj się w hotelu, w którym spędzisz dwie kolejne noce. Następnie udaj się na zwiedzanie miasta. Na sam początek polecamy wybrać się na krótką, pieszą wyprawę. Jej celem będzie wzgórze Khao Takiab, z którego roztacza się wyjątkowy widok na całe wybrzeże i na którego szczycie znajduje się niewielka, buddyjska świątynia. Przy okazji tej wędrówki będziesz mieć też okazje zobaczyć z bliska hasające po drzewach małpy. Miej się jednak na baczności, bo stworzenia te chętnie "kradną" ludziom różne przedmioty. 
Dziś odwiedź też świątynię Huay Mongkol Temple. Jej wizytówką jest ogromna rzeźba, przedstawiająca siedzącego Luang Pu Thauta – mnicha słynącego z dokonywania różnych cudów. Zobaczysz tu również dwie rzeźby słoni, które, według okolicznych mieszkańców, przynoszą szczęście. W pobliżu znajdziesz też alejki idealne na spacer oraz kilka restauracji i kawiarni.
W Hua Hin warto także odwiedzić lokalną winiarnię. W okolicy możesz też podziwiać pola upraw winogron. 
Rezerwat słoni, wodny park i Wat Phutta Chaiyo
Z samego rana udaj się do jednego z tutejszych SPA, by nabrać energii przed zwiedzaniem kolejnych atrakcji. Hua Hin to bardzo popularny kurort, więc znalezienie miejsca, gdzie klient może liczyć na relaksacyjny masaż, nie powinno stanowić problemu.
Następnie polecamy odwiedzić rezerwat dla słoni, prowadzony przez Hutsadin Elephant Fundation. Organizacja ratuje schorowanych i porzuconych przedstawicieli gatunku, otaczając ich niezbędną opieką. W skromnym rezerwacie zobaczysz, jak wolontariusze myją słonie i je karmią. Oprócz tego poznasz kilka zatrważających faktów, dotyczących okrucieństwa stosowanego przez ludzi wobec tych zwierząt.
Dziś jednak czas również na to, aby poznać Hua Hin od najlepszej i najbardziej znanej strony. Daj się porwać wspaniałej zabawie w tutejszym parku wodnym. Spędź kilka godzin w nowoczesnych basenach i skorzystaj z kilku zjeżdżalni. 
Na koniec tego pełnego wrażeń dnia warto udać się do świątyni Wat Phutta Chaiyo. Ulokowana na zboczu niewielkiego wzgórza, idealnie nada się np. do medytacji. Tu również zobaczysz posągi słoni. Przejdź również wąską leśną ścieżką, która wiedzie m.in. obok domków mieszkalnych mnichów i prowadzi do stupy z dużym posągiem Buddy.
Wyjazd z Hua Hin
Przed opuszczeniem Hua Hin koniecznie udaj się na jedną z tutejszych plaż. Jeśli wystarczy ci czasu, możesz również udać się do kolejnego parku rozrywki – Vana Nava, który swym kształtem i atrakcjami ma przypominać tropikalną dżunglę. Różnego rodzaju baseny i zjeżdżalnie zapewnią sporo zabawy zarówno dzieciom, jak i dorosłym. Co ciekawe, w parku znajduje się najwyższy sztuczny wodospad w Azji.