Kostaryka w 9 dni. Miniaturowa dżungla i termalne kąpiele
Kostaryka w 9 dni. Miniaturowa dżungla i termalne kąpiele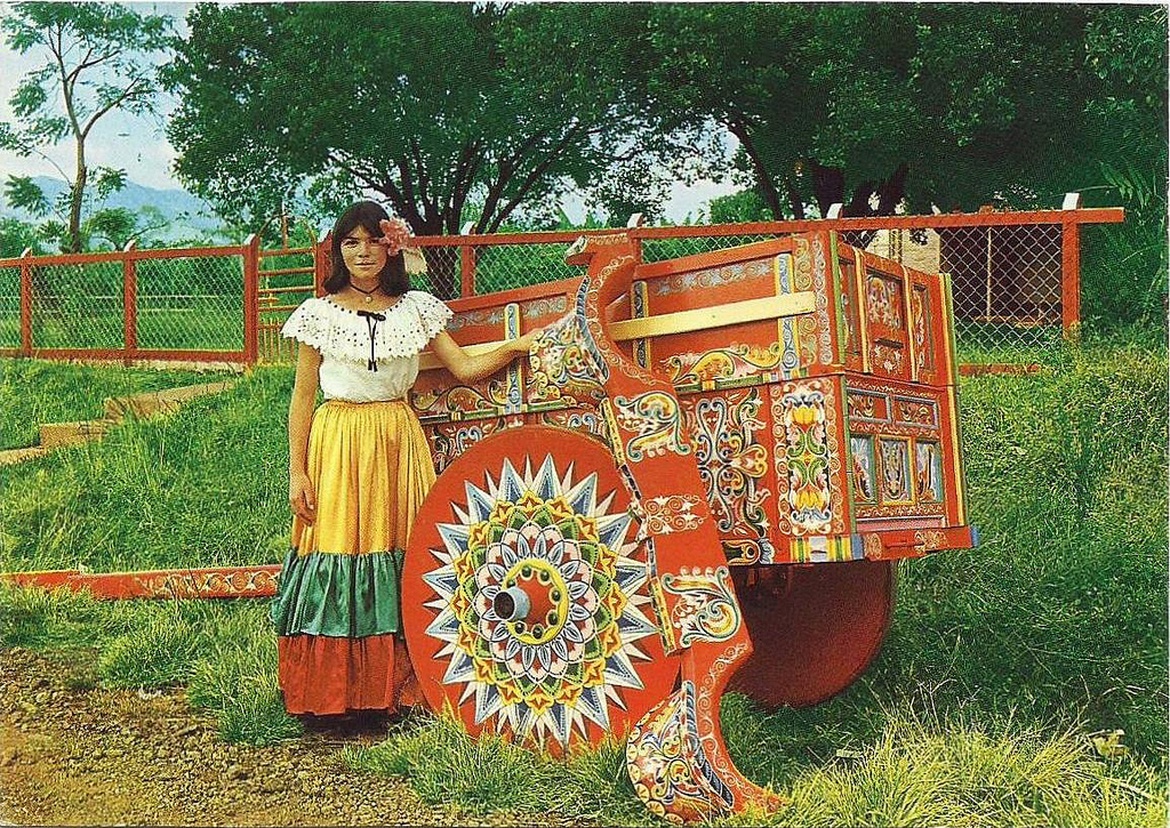 Możesz tu podziwiać wiecznie zielone lasy deszczowe oraz wędkować na skraju parku narodowego. Uroku wyprawie dodają również sami Kostarykanie, którzy uznawani się za jeden z najbardziej przyjaznych narodów na świecie.
San Jose
Wyprawę po Kostaryce warto rozpocząć od tętniącej życiem stolicy - San Jose. Nie brakuje tutaj kawiarni, muzeów oraz sklepów z lokalnymi wyrobami. Osoby, które chcą wybrać się na większe zakupy, powinny odwiedzić jedno z kilku centrów handlowych. Amatorzy zabytków natomiast - główny plac miasta, uznawany za jedną z największych atrakcji turystycznych.
Santa Rosa de Pocosol 
W Santa Rosa de Pocosol (około 3 godziny jazdy z San Jose) warto porozmawiać z mieszkańcami społeczności Juanilama, którzy chętnie opowiadają o swojej kulturze i oferują przyjezdnym noclegi w komfortowych pokojach.
La Fortuna
Dwie godziny od Santa Rosa de Pocosol znajduje się miejscowość La Fortuna. To małe miasteczko leży w bezpośrednim sąsiedztwie najbardziej znanego wulkanu Kostaryki – majestatycznego Arenal Volcano. Poza piękną panoramą miasta turyści mogą zobaczyć tu również 70-metrowy wodospad oraz wypocząć w termalnych źródłach.
Monteverde
Czwartego dnia wycieczki po Kostaryce można wybrać się do Monteverde (około 4 godzin jazdy autokarem). W mieście znajduje się m.in. charakterystyczny kompleks drzew, który przypomina wiecznie zielone lasy tropikalne. Ta niewielka dżungla kryje wiele interesujących okazów egzotycznych zwierząt oraz roślin.
Monteverde
Będąc w Monteverde warto odwiedzić także tamtejszy Park Narodowy. Warto przespacerować się po wiszących mostach oraz pobawić z motylami w specjalnie przygotowanym do tego ogrodzie.
Quepos
Po Monteverde przyszedł czas na Quepos – to niewielkie miasto, do którego podróż z poprzedniej miejscowości powinna zająć około 5 godzin. Miejsce to słynie z pięknych plaż oraz licznych nocnych klubów.
Quepos
W Quepos koniecznie wybierz się do Parku Narodowego Manuel Antonio, gdzie zobaczysz wiele gatunków egzotycznych roślin oraz zwierząt (na przykład leniwce lub pancerniki). Nieopodal parku odpoczniesz na brzegu morza. Miejsce to idealnie nadaje się do pływania, żeglowania oraz wędkowania.
San Jose
Wybierz się z Quepos do San Jose lokalnym autobusem. W czasie jazdy poczujesz rytm życia mieszkańców Kostaryki, może nawet uda ci się wciągnąć kilku z nich w krótką pogawędkę. Po powrocie do stolicy polecamy udać się do jednej z licznych restauracji.
San Jose 
Ten dzień poświęć na spacer po najbardziej malowniczych uliczkach San Jose. Koniecznie zaopatrz się również w pamiątki - np. w drewniane figurki lub wyśmienitą kawę.