Nowa Zelandia w 8 dni. Jacuzzi w piasku i gotowanie w studni
Nowa Zelandia w 8 dni. Jacuzzi w piasku i gotowanie w studni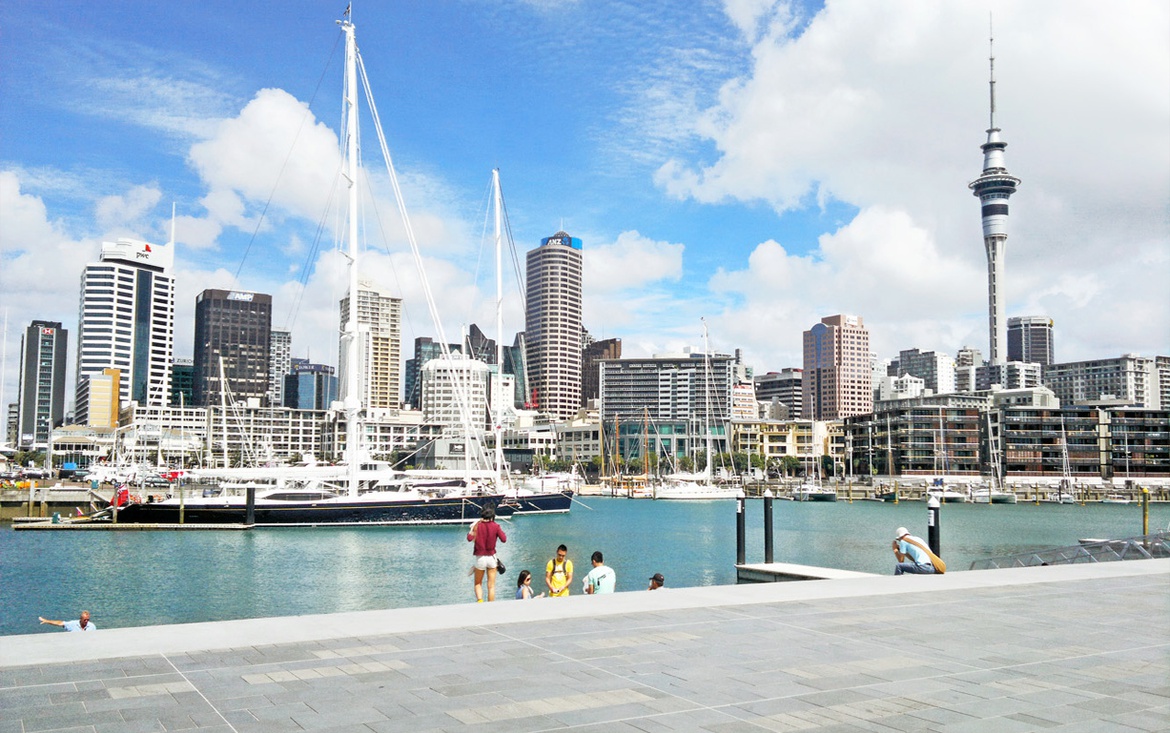 Nocleg w parku narodowym, spływ kajakiem między starymi maoryskimi wioskami i wizyta w muzeum prezentującym... największą na świecie kałamarnicę! To tylko niektóre atrakcje, które czekają na was w Nowej Zelandii.
Auckland
Przybywamy do Auckland, które jest największym miastem w Nowej Zelandii, liczącym ponad 1,4 mln mieszkańców. To tutaj mieszka większa część populacji liczącego 4,4 mln osób kraju! To miejsce warto zwiedzić z wielu powodów. Przede wszystkim jest malowniczo położone między Morzem Tasmana i Oceanem Spokojnym. Po drugie zachwyca różnorodnością atrakcji. Nad wodą i plażami górują bowiem ogromne wieżowce, zwłaszcza wieża obserwacyjna Sky Tower, która ma aż 328 metrów wysokości (najwyższa budowla Nowej Zelandii).
Wielbiciele historii powinni z kolei odwiedzić Muzeum Sztuki Maoryskiej, Muzeum Transportu i Technologii, a także Uniwersytet Auckland założony w 1882 roku.
Hahei
Wczesnym rankiem udajemy się do Waihi, gdzie wypożyczamy rowery i zmierzamy do Karangahake Gorge, czyli historycznej trasy, ciągnącej się wzdłuż jednego z popularnych szlaków handlowych. Następnie łapiemy autobus i udajemy się do Hahei, gdzie idziemy na spacer do Cathedral Cove - rezerwatu przyrody obejmującego przepiękny kawałek dzikiej plaży. Jeśli będziemy mieć szczęście i fale nie będą zbyt duże, to możemy wykopać małą dziurę i zrobić sobie na plaży tuż przy brzegu ciepłe jakuzzi.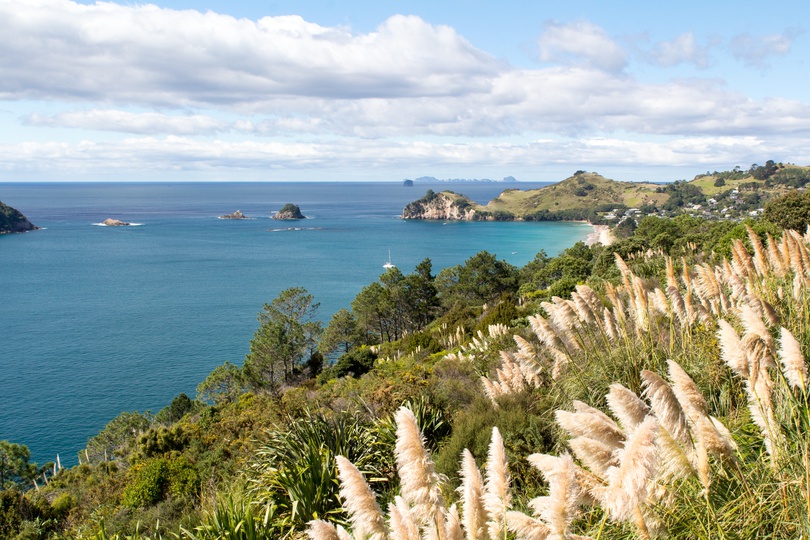 Rotorua
Okolice miasta Rotorua są znane z produkcji energii geotermalnej, wykorzystującej wrzące błota i gorące źródła. Dziś warto się z tą energią zapoznać. Polecamy wyprawę rowerami w stronę Redwood Forest, rafting lub po prostu skorzystanie po drodze ze wspomnianych źródeł. Dobrym pomysłem jest także zwiedzenie zabytkowej wioski Maorysów oraz zjedzenie obiadu w Hangi, przygotowanego w podziemnej studni.
Tongariro National Park
Zaczynamy od spaceru po drugiej stronie Tongariro Crossing - to jedno z najlepszych miejsc na wędrówki w Nowej Zelandii. Przemieszczając się po Parku Narodowym Tongariro zobaczymy gorące źródła oraz wulkany. Zwiedzanie tego miejsca może zająć nawet cały dzień.
Tongariro
Dzisiaj czeka nas trzecia najdłuższa trasa po Nowej Zelandii. Zaczynamy od rzeki Whanganui i kończymy na górze Tongariro - przejdziemy też wzdłuż północnej części wyspy. Będziemy mieć także okazję popływać kajakiem. Podróż warto zakończyć noclegiem w samym sercu Parku Narodowego Whanganui.
Raetihi
Szóstego dnia również czeka nas wyprawa kajakiem w dół rzeki. Po drodze odwiedzamy stare maoryskie wioski.
Wellington
Ostatniego dnia zmierzamy do Wellington, aby zobaczyć galerię sztuki oraz muzeum Te Papa, w którym jedną z głównych atrakcji są szczątki kolosalnej kałamarnicy. Po południu wyruszamy do domu.