Filipiny w 7 dni. Zatłoczona stolica oraz... bezludne wysepki
Filipiny w 7 dni. Zatłoczona stolica oraz... bezludne wysepki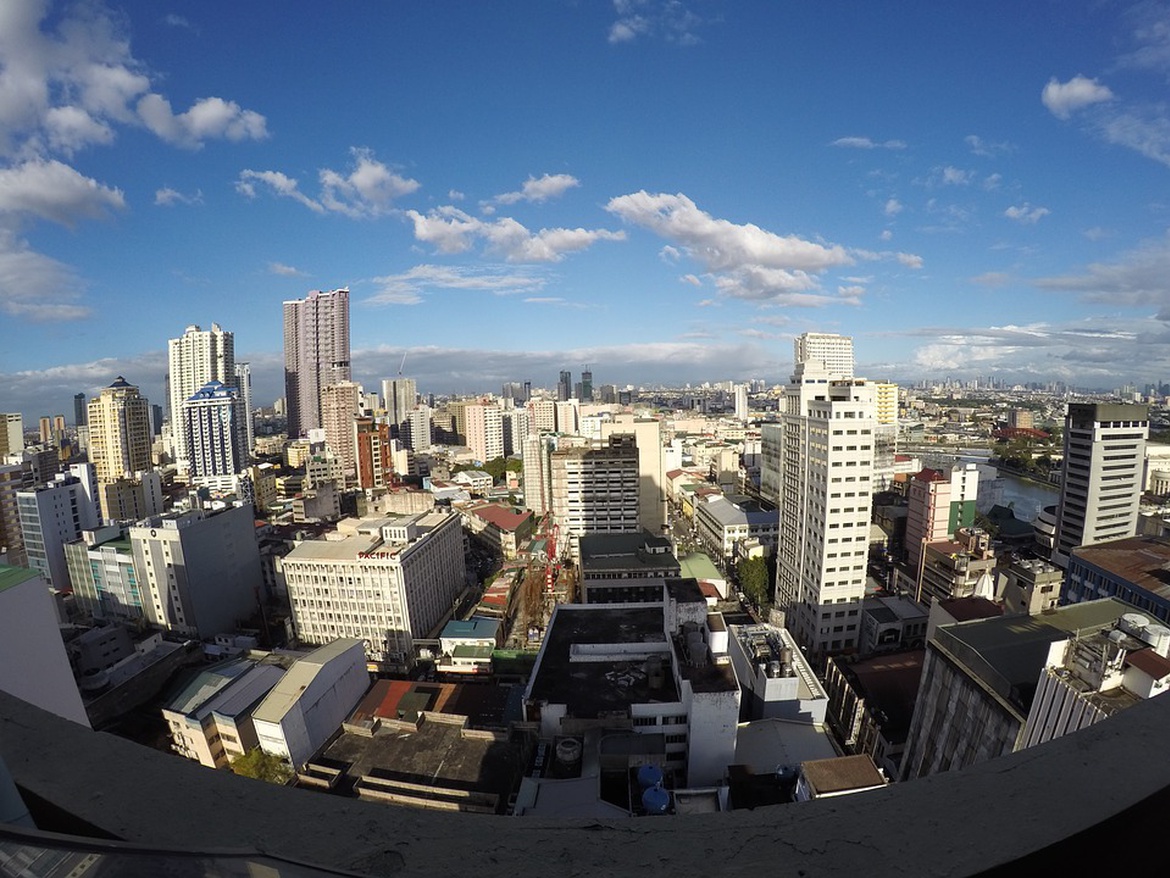 Piknik na bezludnej wyspie, degustacja pieczonej świni, przejażdżka barwnym samochodem terenowym i nurkowanie w okolicach podwodnych jaskiń. 
Manila
Filipiny to niezwykle gęsto zaludniony kraj - na kilometr kwadratowy przypada aż 308 osób. Państwo to znajduje się na 12. miejscu pod względem liczby ludności na świecie (zamieszkuje je ponad 92 mln ludzi). Prawdziwym fenomenem jest stolica Filipin Manila, od której zaczynamy wyprawę, bowiem w niej samej na km kwadratowy przypada aż 43 tys. osób! To trzeba zobaczyć.
Pierwszy dzień przeznaczamy na aklimatyzację w tym nietypowym środowisku oraz na poznanie lokalnej kuchni. Na Filipinach polecamy przede wszystkim danie zwane lechon (pieczona w całości świnia) oraz longganisa (filipińskie kiełbaski).
Manila - Puerto Princesa
Dzisiaj zaczynamy zwiedzanie od jazdy jeepney'em (rodzaj samochodu terenowego, bardzo barwnie zdobiony) po ulicach Manili. Zwiedzamy między innymi Kościół Św. Augustyna - najstarszą świątynię zbudowaną z kamienia w tym regionie. Dalej kontynuujemy wyprawę do Casa Manila - muzeum okresu kolonializmu. Stąd podróżujemy do Fortu Santiago - hiszpańskiej twierdzy wojskowej, zbudowanej 200 lat temu.
Po południu czeka nas godzinny lot z Manili do miasta Puerto Princesa. Po wylądowaniu od razu rzuci się nam w oczy powolny tryb życia tutejszych mieszkańców - przynajmniej jeśli porównamy Puerto Princesa z zatłoczoną Manilą. Puerto Princesa została uznana za najbardziej czyste i ekologiczne miasto na Filipinach, między innymi dlatego, że nie ma tutaj ciężkiego przemysłu. Rozciąga się ona na całą szerokość wyspy, czyli na 106 km, skutkiem czego zajmuje powierzchnię ponad 2,5 tysięcy km2. Tymczasem mieszka tutaj zaledwie... 153 tys. mieszkańców.
Puerto Princesa - Sabang
Trzeci dzień wyprawy rozpoczynamy od wyjazdu z Puerto Princesa do Sabangu. Podróż powinna nam zająć około 2 godzin. W tym miejscu warto zobaczyć rzekę Subterranean, przy której znajduje się wiele wapiennych jaskiń. Można skorzystać z oferty przewodnika i odwiedzić kilka z nich.
Późnym popołudniem wracamy do Puerto Princesa, gdzie udajemy się do Ogródu Motyli. Możemy jeszcze odwiedzić sklep tkacki, który znajduje się nieopodal i obejrzeć ręcznie robione torby.
San Rafael
Dziś warto się udać na oddaloną o ponad godzinę drogi od Puerto Princesa plaże San Rafael. Warto spędzić na niej cały dzień, opalając, kąpiąc i przechadzając wzdłuż Morza Sulu. Przy odrobinie szczęścia, znajdziemy tutaj owoce z drzewa nerkowca. Noc spędzamy w San Rafael.
El Nido
Z San Rafael udajemy się do do miasteczka El Nido. Podróż zajmie około 5 godzin, więc po dojechaniu na miejsce, nie pozostanie zbyt wiele czasu na zwiedzanie. A jest co tutaj oglądać, bowiem w okolicach El Nido znajduje się około 50 małych wysepek. Warto wybrać się na jedną z nich łodzią i urządzić sobie piknik. Przy odrobinie szczęścia może się okazać, że nie spotkamy podczas takiej wyprawy ani jednego człowieka! 
El Nido
Drugi dzień w El Nido powinniśmy poświęcić na nurkowanie. W okolicach El Nido nie tylko znajduje się wiele wysepek, ale również... podwodnych jaskiń. 
Puerto Princesa
Powrót do miasta, kupno pamiątek i wyprawa do kraju.