Ipoh w 2 dni. Odkrywając tajemnice górniczego miasta
Ipoh w 2 dni. Odkrywając tajemnice górniczego miasta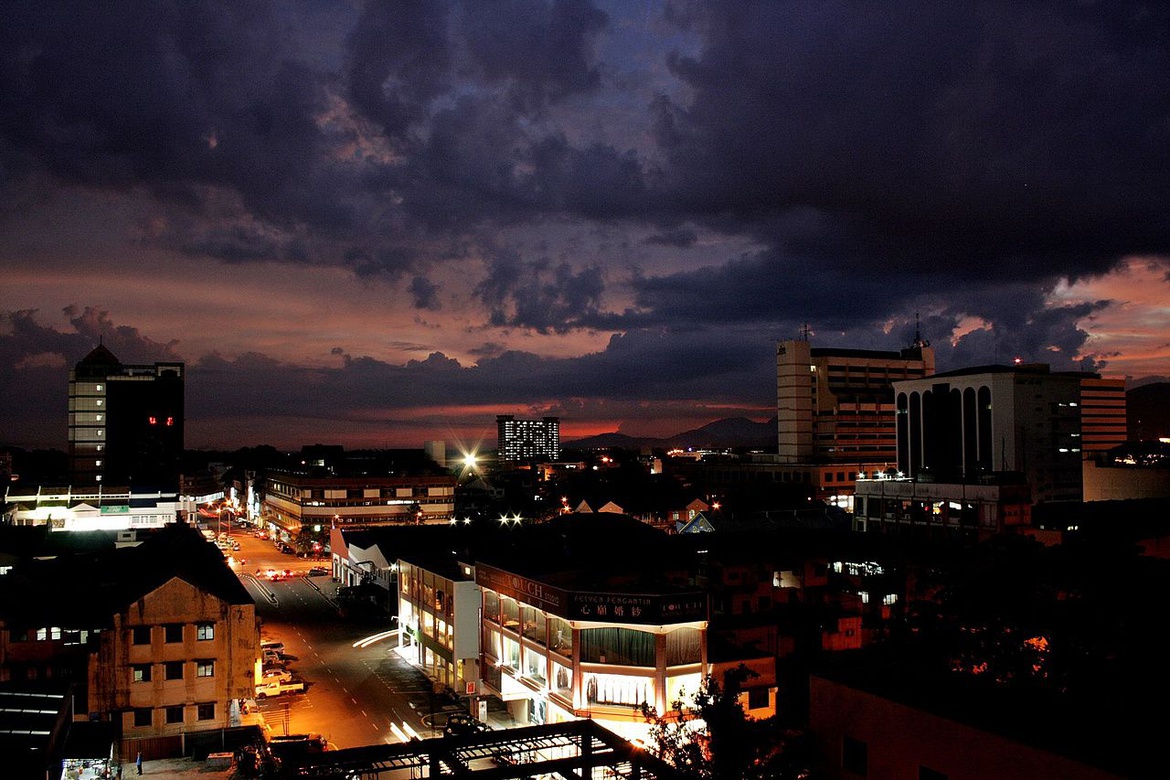 Świątynia, wybudowana wewnątrz wapiennej skały, miejsce, w którym bawili się chińscy robotnicy oraz liczne murale, stworzone przez litewskiego artystę - to tylko niektóre atrakcje, jakie czekają na turystów w czwartym pod względem wielkości mieście Malezji, które w przeszłości słynęło przede wszystkim z górnictwa.
Przyjazd do Ipoh, zwiedzanie kolejowej stacji i zabytkowej starówki
Pierwszą atrakcją, jaką warto odwiedzić zaraz po przyjeździe do Ipoh jest przepiękny dworzec, wyróżniający się spośród innych budynków charakterystycznym białym kolorem elewacji. Obiekt został wzniesiony w czasach kolonializmu, a jego projekt oparty został na brytyjskim stylu architektonicznym. Koniecznie zobacz niewielki ogród, znajdujący się tuż przed stacją. Oprócz tego zwróć uwagę na pomniki upamiętniające ofiary obu wojen światowych oraz pracowników poległych podczas budowy połączenia kolejowego między Tajlandią i Birmą.
Następnie zajrzyj do muzeum, funkcjonującym w budynku, w którym pod koniec XIX wieku pracujący w Ipoh chińscy górnicy założyli swój klub. Tam mogli w wolnym czasie uprawiać hazard, spotkać się z kolegami przy ulubionym trunku oraz podziwiać wdzięki uroczych tancerek. W muzeum dowiesz się sporo o życiu chińskiej społeczności, ale też poznasz wiele ciekawych faktów z historii miasta. Pamiętaj, by zarezerwować bilety ze znacznym wyprzedzeniem, ponieważ liczba wycieczek obsługiwanych w ciągu dnia jest ograniczona.
Czas byś odwiedził zabytkową starówką Ipoh. Twoją uwagę przykują na pewno liczne murale stworzone przez litewskiego artystę Ernesta Zacharevica.
Na koniec dnia polecamy wybrać się z wizytą do świątyni Perak Cave. Jej wizytówką są sporych rozmiarów posągi Buddy. Warto również wspiąć się po schodach na szczyt pobliskiego wzniesienia, z którego rozprzestrzenia się wspaniały widok na okolicę. Jeśli będziesz miał szczęście, zobaczysz mnichów, którzy wciąż mieszkają w Perak Cave.
Zamek Kellie, Kek Lok Tong i wyjazd z miasta
Z samego rana odwiedź zamek Kellie, który ufundowany został przez szkockiego farmera Williama Kellie Smitha. Miał to być prezent dla jego rodziny. Fani kina mogą kojarzyć ten budynek z kadrów filmu "Anna i król". Obiekt przypadnie do gustu każdemu amatorowi historii, a także fotografii. Zamek przepięknie wychodzi na zdjęciach.
Przed opuszczeniem Ipoh zajrzyj jeszcze do świątyni Kek Lok Tong, która znajduje się wewnątrz wapiennej skały. To jeden z najbardziej oryginalnych budynków sakralnych, jakie można znaleźć w całej Malezji. Przepiękne marmurowe ołtarze oraz wypełniające wnętrze komnat stalagmity i stalaktyty, nadają temu miejsca wyjątkowego charakteru. Niedaleko znajduje się ogród Zen, z przepięknym stawem, wypełnionym kwiatami lotosu.