Przed wyjazdem sprawdź, jakie dokumenty musisz pokazać na granicy, które miejsca omijać i jakie ubezpieczenia koniecznie powinieneś wykupić.
1. Wizy
Turyści z Polski nie muszą posiadać wiz. Granicę przekroczą posługując się jedynie paszportem. W nielicznych przypadkach mogą zostać poproszeni o "dodatkowe dokumenty uzasadniające cel pobytu" – czytamy na stronie polskiego MSZ.
Nieletni muszą przemieszczać się pod opieką obojga rodziców. Jeśli jeden z nich nie bierze udziału w podróży, wówczas wymagana jest jego pisemna zgoda. Przekraczanie granicy pod opieką innych osób niż rodzice jest możliwe tylko wówczas, gdy również posiada się zgodę, jednak dodatkowo potwierdzoną notarialnie.
Dłuższy pobyt niż 90-dniowy wymaga zgłoszenia się i zarejestrowania w Biurze Rejestracji Cudzoziemców w kwaterze głównej policji w Prisztinie – zaznacza resort spraw zagranicznych.
Wwożąc lub wywożąc do Kosowa sumę wyższą niż 10 tysięcy euro należy to zgłosić, dodatkowo tłumacząc, z jakiego źródła pochodzi.
2. Wymagane szczepienia i ubezpieczenie
Zielona karta nie jest uznawana w Kosowie, dlatego przed wjazdem do tego kraju koniecznie należy kupić ubezpieczenie komunikacyjne. Najtańsze, ważne 15 dni, kosztuje około 30 euro, czyli blisko 128 złotych. Można je dostać tylko na granicy, trzeba jednak pamiętać, że punkt sprzedaży nie jest całodobowy. Zamyka się go również w czasie świąt.
MSZ zaleca, żeby turyści kupili także ubezpieczenie medyczne, które pokryje koszty leczenia w Kosowie. Wizyta w prywatnym gabinecie lekarskim kosztuje do 20 euro.
3. Niebezpieczeństwa
Polski MSZ odradza podróżowanie do tego kraju, "z powodu niestabilnej sytuacji", jaka tam panuje. Kategorycznie należy wystrzegać się zapuszczania w rejony leżące na północ od stolicy kraju, ponieważ wciąż trwa tam konflikt.
Turystom, którzy mimo to zamierzają wyruszyć do Kosowa, resort radzi unikać postojów na niewielkich, przydrożnych parkingach oraz noclegów w motelach na obrzeżach miast. Prostytucja, złodziejstwo, handel narkotykami – to głównie zagrożenia w tych miejscach.
"Kosowo nie ma jeszcze w pełni funkcjonującego systemu prawa oraz aparatu jego egzekwowania" – przestrzega MSZ dodając, że w kraju można paść ofiarą korupcji oraz fałszerstw pieniędzy (głównie euro).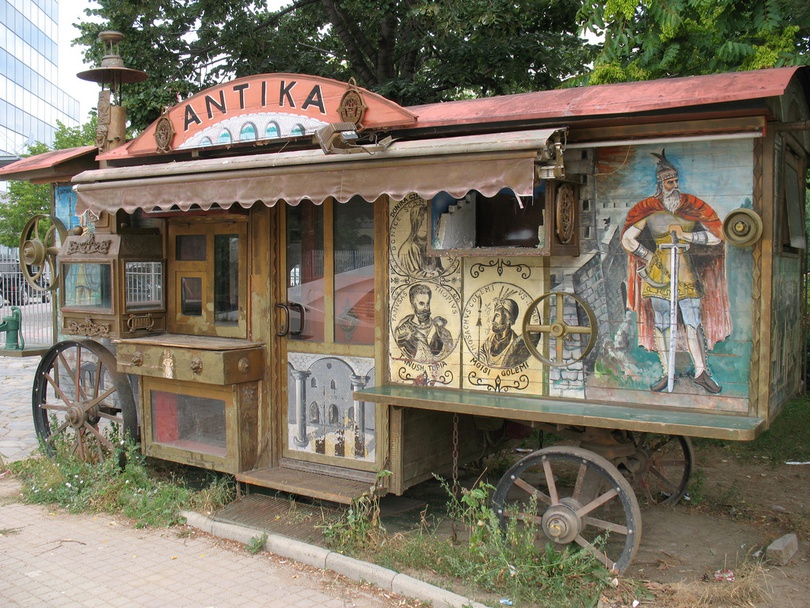 4. Przemieszczanie się
Poruszanie się samochodem w Kosowie jest dość niebezpieczne, głównie z uwagi na zły stan dróg i lekkomyślność innych kierowców. "Dopuszczalny poziom alkoholu we krwi to 0,05 promila" – zauważa MSZ.
Przekraczając granicę z Serbią najlepiej prosić, by do paszportu nie wbijano kosowskiej pieczątki, Serbia bowiem jej nie uznaje, podobnie jak niepodległości całego kraju.
5. Niezbędne dane kontaktowe
W Kosowie nie ma polskiej Ambasady, ponieważ kraje te nie nawiązały stosunków dyplomatycznych. Tym samym "brak jest podstaw prawnych do udzielania obywatelom polskim pomocy konsularnej na terenie Kosowa" – zauważa MSZ i kieruje turystów do najbliższej Ambasady, znajdującej się w Macedonii
Skopje, Dimitar Pandilov 2a , 1000
Tel.: +3892 3248820
Tel. dyżurny: +389 78233389
---
Materiał powstał w oparciu o informacje zamieszczone na stronie polskiego MSZ. Przed wyruszeniem w podróż zaleca się sprawdzenie aktualnych informacji na stronie resortu.