W skład Tanzanii wchodzi dawna Tanganika oraz autonomiczny Zanzibar. I chociaż we wszystkich tych miejscach obowiązuje jedna wiza, to podczas wjazdu do Zanzibaru można się spodziewać kontroli zarówno paszportowej, jak i celnej. To jednak nie jedyne formalności, które musimy załatwić przed wyjazdem w te rejony.
1. Wizy
Turyści mogą wyrobić wizę w Ambasadzie Tanzanii, znajdującej się w Berlinie, albo na większych przejściach granicznych, na przykład na Kilimandżaro. Muszą wówczas przedstawić wniosek wizowy (na którym powinni między innymi podać adres hotelu, w którym się zatrzymają) wraz z dołączonym zdjęciem paszportowym, zapłacić od 50 dolarów (za wizę jednokrotną) do 70 dolarów (za wielokrotną) i pokazać bilet powrotny do kraju. "Dowód wniesienia opłaty wizowej należy zachować do kontroli" – czytamy na stronie polskiego MSZ. Dodatkowo żeby przekroczyć granicę trzeba się posługiwać paszportem, ważnym jeszcze przez 6 miesięcy od daty wyjazdu z Tanzanii.
Z kraju nie można wywozić szeregu przedmiotów, na przykład kości słoniowej lub muszli, do przewiezienia innych konieczne jest z kolei otrzymanie zezwolenia (mowa między innymi o broni myśliwskiej). Do Tanzanii nie wjedzie się, ani nie opuści tego kraju, z tamtejszą walutą.
2. Wymagane szczepienia
Przed wyjazdem koniecznie należy się zaszczepić przeciwko żółtej febrze, ponieważ "osoby nieposiadające ważnego zaświadczenia o takiej ochronie mogą być poproszone o zaszczepienie się w granicznym punkcie medycznym" – przestrzega ministerstwo dodając, że wiąże się to z koniecznością zapłacenia około 10 euro.
Poza tym warto zabezpieczyć się przed: malarią, cholerą czy dżumą endemiczną. W kraju występuje również zagrożenie między innymi AIDS oraz śpiączką wywołaną ugryzieniem muchy tse-tse.
W Tanzanii nie powinno się pić wody innej niż butelkowana lub przegotowana oraz jeść surowych owoców i warzyw. W razie choroby turyści mogą mieć bowiem problem z uzyskaniem profesjonalnej, a przede wszystkim szybkiej pomocy medycznej. W kraju nie ma pogotowia ratunkowego, a gdy konieczne jest skorzystanie z usług lekarza w terenie, wysyłane jest pogotowie lotnicze, stacjonujące aż w Nairobi.
"Zagraniczne ubezpieczenia zdrowotne ani polisy komunikacyjne nie są honorowane. Szpitale wymagają pokrycia kosztów przez pacjenta lub jego rodzinę" – czytamy na stornie resortu spraw zagranicznych. – "Wykupienie polisy jest jednak bardzo zalecane w celu późniejszego dochodzenia zwrotu wydatków za leczenie, ewentualną opiekę lekarską w podróży do kraju, i tym podobne".
3. Niebezpieczeństwa
W Tanzanii przede wszystkim należy liczyć się z napadami rabunkowymi, dlatego też nie powinno się nosić na widoku cenniejszych przedmiotów, a paszport warto zostawić w hotelu (i przemieszczać się wyłącznie z jego kopią). Polski MSZ przestrzega również przed stosunkowo niewielkim zagrożeniem atakami terrorystycznymi oraz zamieszkami powodowanymi niepokojami politycznymi. "Należy unikać miejsc, w których gromadzi się duża liczba osób, w szczególności wieców i zgromadzeń. Zalecane jest również śledzenie lokalnych mediów w celu unikania miejsc najbardziej narażonych" – czytamy na stronie.
Ponieważ Tanzania jest w dużej mierze zamieszkana przez muzułmanów, kobiety podróżujące po tym kraju powinny nosić w miejscach publicznych ubrania zakrywające ramiona oraz dekolty oraz unikać szortów i zbyt krótkich, przewiewnych sukienek.
Za dnia, podczas ramadanu, nie powinno się również jeść, pić, ani palić papierosów w miejscach publicznych. MSZ zwraca również uwagę na to, że "homoseksualizm jest nielegalny. Akty seksualne między osobami tej samej płci są zagrożone karą grzywny i pozbawienia wolności".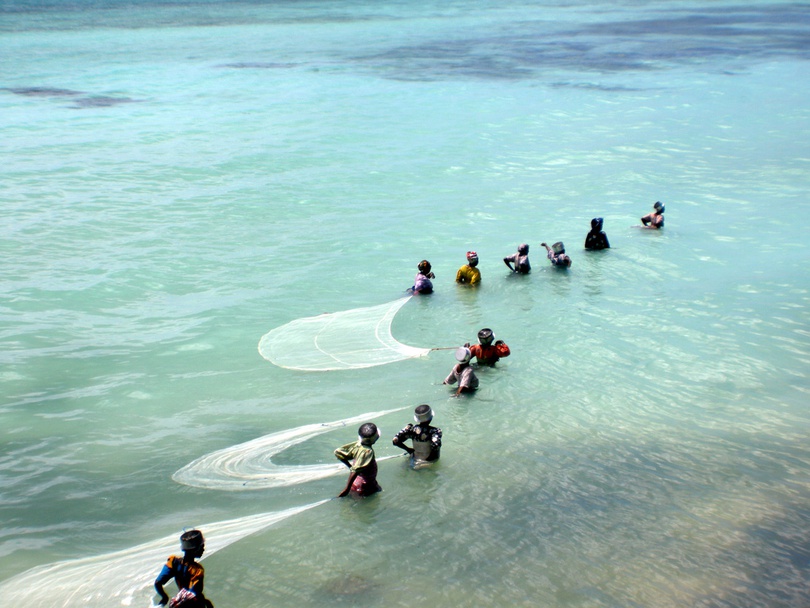 4. Przemieszczanie się
Po Tanzanii można się poruszać bez ograniczeń, za wyjątkiem parków narodowych, przy wjeździe do których pobierana jest opłata. Zdarza się również, że czasowo są wprowadzane ograniczenia ruchu w najbardziej niebezpiecznych rejonach kraju, na przykład "w rejonach przyległych do granicy z Ruandą i Burundi" – zauważa MSZ.
Po kraju przez trzy miesiące można jeździć własnym samochodem, na podstawie międzynarodowego prawa jazdy oraz po wykupieniu miejscowego OC. Później konieczne jest zdanie egzaminu i uzyskanie tanzańskich dokumentów. Zasady wwiezienia własnego pojazdu do Tanzanii są określone na stronie polskiego resortu spraw zagranicznych.
5. Niezbędne dane kontaktowe
W Tanzanii nie ma polskiej placówki dyplomatycznej, dlatego kraj ten podlega Ambasadzie znajdującej się w Nairobi. Na miejscu, w stolicy kraju Dar es Salaam, znajduje się jednak Konsulat Honorowy RP.
Tanzania, Dar es Salaam, Malanga Road 86/2, Kijitonyama, PO Box 70238
Telefon: +255 754 274 706
---
Materiał powstał w oparciu o informacje zamieszczone na stronie polskiego MSZ. Przed wyruszeniem w podróż zaleca się sprawdzenie aktualnych informacji na stronie resortu.