Jeszcze na początku XX wieku mieszkańcy pobliskiego miasta Fort Bragg zrobili tu sobie wysypisko śmieci. Na piasku nad Oceanem Spokojnym lądowało wszystko: elektrośmieci, stare, psujące się samochody i całe tony szkła. 
Musiało minąć kilkadziesiąt lat, żeby władze zabroniły takiego składowania odpadów. Dopiero na początku lat 60. wprowadziły zakaz pozbywania się tutaj toksyn, a w 1967 roku – wszystkich innych śmieci – donosi dailymail.co.uk. 
Stopniowo zaczęto wywozić pozostałości, rozpoczynając od tych największych. Kawałkami szkła "zajęły się" zaś morskie fale. Przez lata, zalewając, szlifowały je i wygładzały. Dzięki temu dziś plaża, obejmująca blisko 150 tysięcy metrów kwadratowych, pokryta jest mieniącymi się kolorowymi szkiełkami.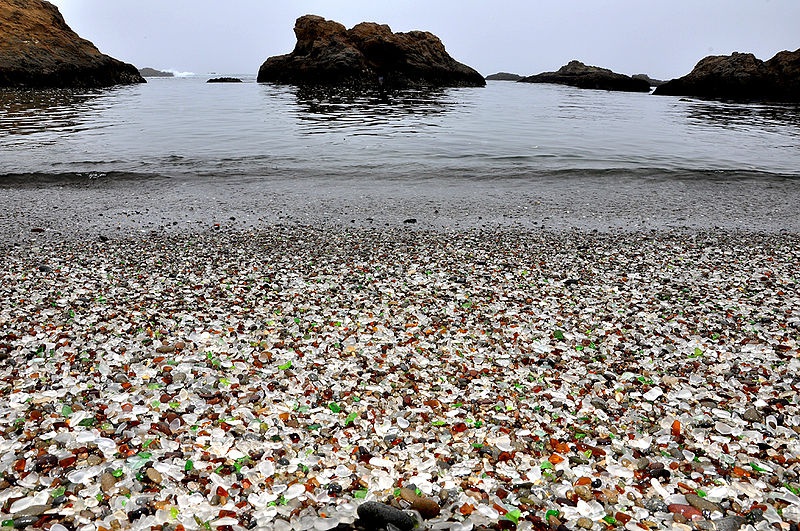 Na początku XXI wieku Szklana Plaża (Glass Beach) została wcielona w skład MacKerricher State Park i jest ściśle chroniona. A strażnicy mają co robić, bowiem turyści z uporem zabierają ze sobą kolorowe szkiełka na pamiątkę z Kalifornii, choć jest to surowo wzbronione. – Tłumaczymy, że nie wolno tego robić, a jeśli uda nam się coś skonfiskować, zanosimy to z powrotem na plażę – tłumaczy Tim Quandt, cytowany przez brytyjski portal.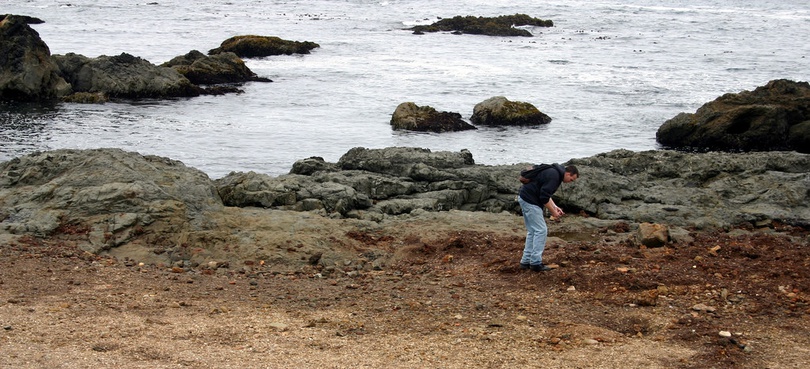 A może się okazać, że turystów przybędzie. Kalifornijska atrakcja znalazła się bowiem w pierwszej dziesiątce najpiękniejszych plaż świata zestawienia, przygotowanego na początku tego roku przez Passport Magazine. Wyprzedziła między innymi brazylijską plażę Ipanema, będącą przedłużeniem słynnej Copacabany czy Punta Del Este w Urugwaju. 
Pierwsza dziesiątka najpiękniejszych plaż Passport Magazine (za news.com.au):
1. L'Espiguette Beach we Francji
2. Karekare Beach w Nowej Zelandii
3. Bocas Del Toro w Panamie
4. Matira Beach w Polinezji Francuskiej
5. Buzios w Brazylii
6. Cape Town w Republice Południowej Afryki
7. Varadero Beach na Kubie
8. Knip Beach w Curaçao
9. China Beach w Wietnamie
10. Glass Beach w Stanach Zjednoczonych