Zaraz po ugryzieniu zaczynasz czuć straszliwy ból w szyi i w nogach. Następnie, już na całym ciele, mrowienie i drętwienie. Pocisz się obficie i coraz trudniej jest ci łapać oddech. Całe ciało jest porażone i jeśli nie dostaniesz jak najszybciej antytoksyny, umrzesz. 
Tak skutki ataku węża tygrysiego opisuje gizmodo.com. Ataku gada, który zamieszkuje przede wszystkim Australię, jednak można na niego trafić również na Tasmanii. I który ostatnio zadziwił naukowców, badających groźny jad, którym dysponuje.
- Nasze badania wykazały, że różne gatunki węży tygrysich i ich bliscy krewni posiadają toksyny, które są niemal identyczne – tłumaczy profesor Bryan Fry z uniwersytetu w Queensland. I to niezależnie od tego, że zwierzęta te wyewoluowały blisko 10 milionów lat temu. Od tamtej pory broń, którą dysponują, nie zmieniła się.
Tymczasem rozwój różnych stworzeń polega na tym, że drapieżniki poprawiają swoje metody zabijania, a ich ofiary – metody obrony lub ucieczki przed śmiercią. W przypadku węży tygrysich to nie było konieczne. Ich jad jest bowiem od samego początku istnienia zbyt doskonały.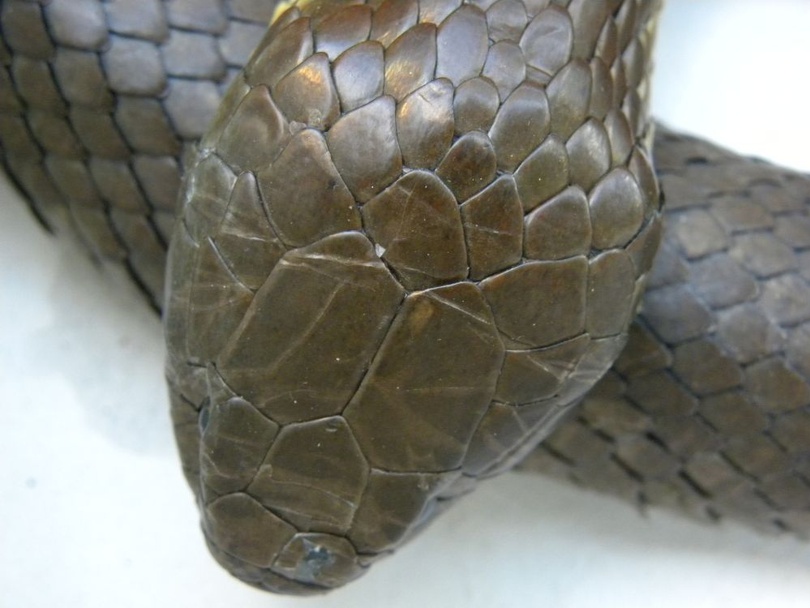 Uderza on bowiem bezpośrednio w białka, odpowiedzialne za krzepnięcie krwi, na dodatek występujące u całej masy różnych gatunków zwierząt, w tym również – u ludzi. Co więcej – białka, które również nie ewoluują, ponieważ, jak tłumaczy naukowiec, "jakakolwiek zmiana w nich prowadzi do stanu zagrażającego życiu stworzenia.
Innymi słowy: "gdyby w tych białkach doszło do jakichkolwiek modyfikacji, wówczas ich posiadacz mógłby zginąć, bo nie byłby w stanie zatrzymać krwawienia" – donosi portal, powołując się na słowa profesora australijskiej uczelni. Nawet kiedy genetycznie do takich zmian dochodzi, ciągną one za sobą od razu pojawienie się groźnych chorób, takich jak na przykład hemofilia. 
Odkrycie z jednej strony jest przerażające. Z drugiej jednak okazało się, że niesie nadzieję dla wszystkich, którzy obawiają się węży tygrysich. Skoro bowiem wszystkie odmiany, żyjące w Australii, mają ten sam jad, to można stosować w stosunku do nich te same antytoksyny.
Odkrycie to może znacznie ułatwić ratowanie ofiar pogryzień, które mają naprawdę niewiele czasu na to, by uniknąć śmierci – zauważa ibtimes.co.uk.