Oczywiście, może to zachodnia Afryka przewodzi w produkcji i eksporcie ziaren kakaowca, ale tylko tych, które eksperci określają mianem "zwyczajnych". Odmiany bardziej ekskluzywne ("fine" i "flavour") pochodzą właśnie z Ekwadoru. Chociażby z tego względu właśnie w tym kraju powstaje czekolada, określana niekiedy mianem najdroższej na świecie. Za tabliczkę trzeba zapłacić  nawet… 345 dolarów! – przekonuje theguardian.com. 
Cena imponująca, bo dotyczy ekskluzywnej kolekcji, w której stworzono jedynie sto takich tabliczek. Za nieco mniej, bo jakieś 260 dolarów, można kupić 50-gramową czekoladę, opakowaną w drewniane pudełeczko, do którego są dołączone nawet… kleszczyki, którymi możesz ją chwycić "tak, aby nie dostał się do niej tłuszcz z twoich palców" – instruuje brytyjskie medium.
Nic dziwnego, że w ciągu ostatnich lat Ekwador stał się ulubionym celem podróży cukierników i twórców słodyczy z czekolady, a "produkcja kakao – jednym z głównych źródeł dochodu tamtejszych farmerów". – Jeszcze do niedawna ci ostatni nie przywiązywali zbyt wiele wagi do ziaren kakaowca – wspomina ponad 60-letni Ignacio Estupinan. – Teraz to najlepszy biznes, jaki można mieć!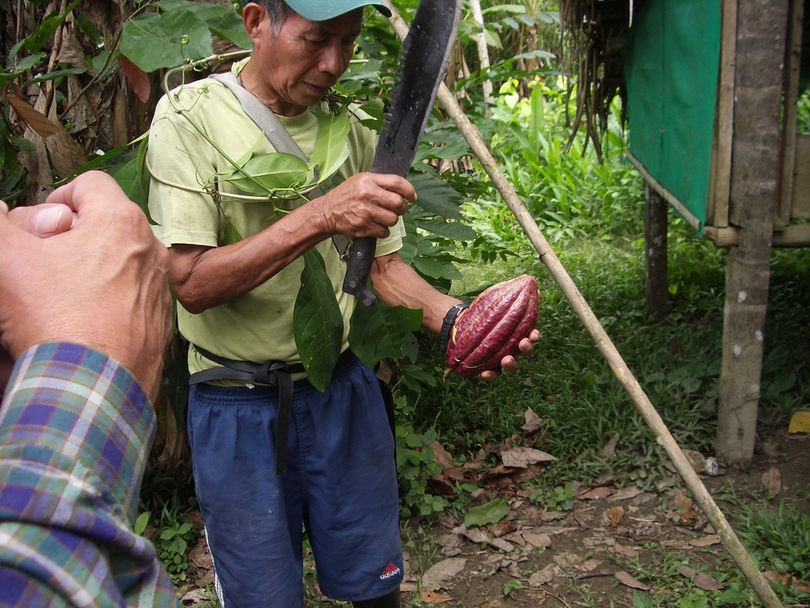 Dla Ekwadoru to nic nowego, raczej powrót do przeszłości. Z badań archeologicznych wynika bowiem, że to właśnie tutaj po raz pierwszy zaczęto w ogóle zjadać ziarna kakaowca. Niektórzy naukowcy przekonują, że tubylcy robili to nawet około 5 tysięcy lat temu, czego dowodzić ma znaleziony w tych okolicach dzban (z 3300 roku przed naszą erą), w którym znajdywały się ślady kakaowego napoju. 
Aż do początków XX wieku to stąd eksportowano największe ilości kakao – zaznacza bbc.co.uk. Wszystko się zmieniło, kiedy Brytyjczycy i Francuzi zaczęli zakładać nowe plantacje w swoich afrykańskich koloniach. "Kakao utraciło na wartości w oczach ekwadorskich farmerów, którzy szybko "przerzucili się" na kawę i banany" – dodaje medium. 
Nie da się jednak ukryć, że afrykańska produkcja opiera się w głównej mierze na tak zwanych "grubych" czy "zwykłych" ziarnach, używanych do produkcji popularnych czekolad i cukierków. Tymczasem ekwadorskie są postrzegane jako "ekskluzywne". Eksperci przekonują, że ich smak rozciąga się od orzechowego, aż po owocowy, co przyciąga twórców najbardziej kosztownych wyrobów.