Planujesz wakacje w marcu? Oto kilka ciekawych kierunków, które warto obrać w tym czasie.
Malediwy
Fani tropikalnego słońca powinni udać się na Malediwy. Słupki rtęci wskazują tu wówczas około 30°C, więc panują idealne warunki do plażowania. Wysoka jest również temperatura wody w Oceanie Indyjskim, która nie spada poniżej 25°C. Informacja ta powinna zainteresować przede wszystkim miłośników nurkowania. Marzec to także najsuchszy miesiąc w ciągu roku. Właśnie wtedy na Malediwach notuje się najmniej opadów.
Dominikana
Osoby, które chcą w marcu skorzystać z kąpieli słonecznych, powinny rozważyć wyprawę na Dominikanę. Tu także można liczyć na upały rzędu 30°C i bardzo sporadyczne opady. Trzeba się jednak liczyć z faktem, że marzec to ostatni etap szczytu sezonu turystycznego na Dominikanie. Istnieje więc prawdopodobieństwo, że na plażach i wokół popularnych atrakcji może być tłoczno.
Kuba
Wiele osób poleca w marcu wypoczynek na Kubie. W tym czasie trwa pora sucha, a temperatura wynosi około 25-30°C. Ciepła jest również woda w morzu, co zachęca do wypoczynku na plaży. Chłodniejsze są jednak noce. Po zmroku słupki rtęci mogą wskazywać mniej niż 10°C. Warto więc zaopatrzyć się w cieplejsze ubrania.
Japonia
Pod koniec marca warto wybrać się do Japonii. W tym czasie zaczynają kwitnąć tamtejsze wiśnie. Zaczyna się również Hanami, czyli święto podziwiania pięknych kwiatów tych drzew. Takie wydarzenie dla fanów japońskiej kultury jest prawdziwą gratką! Początek wiosny to również idealny czas wyprawy ze względu na przyjemne warunki pogodowe. Temperatura w Tokio wynosi wówczas od 5 do 13°C. Opady są sporadyczne, a wilgotność powietrza stosunkowo niewielka.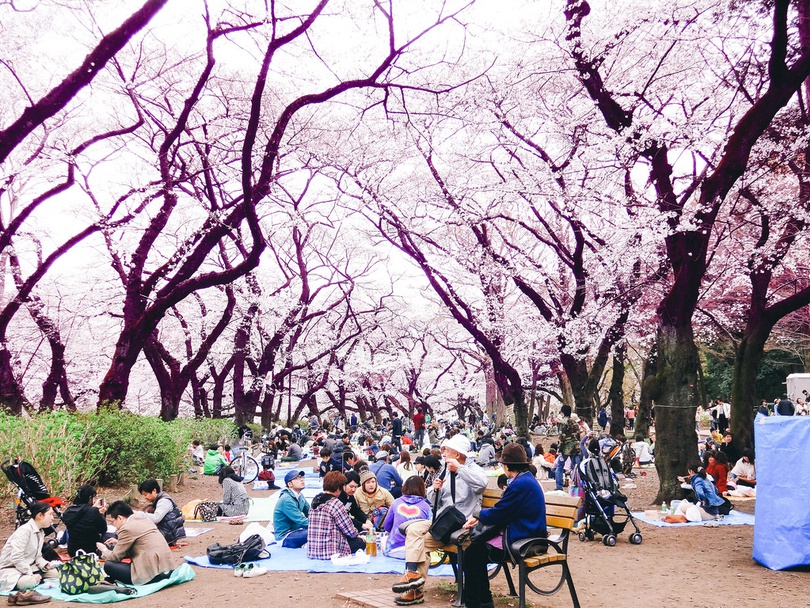 Maroko
W marcu warto wybrać się również do Maroka i innych krajów Afryki Północnej. W tym czasie nie występują męczące upały - temperatura wynosi około 20°C. Można więc skorzystać z tutejszych promieni słonecznych. W marcu do życia budzi się też przyroda, która zachwyca swym naturalnym pięknem.
Wietnam
Korzystne warunki do wypoczynku panują w Wietnamie. W marcu na północy kraju można liczyć na temperatury w granicy 22-25°C przy jednoczesnej niskiej wilgotności powietrza. Nieco cieplej może być w części centralnej, gdzie termometry wskazują w tym czasie około 30°C. Z kolei na południu słupki rtęci nie spadają poniżej 20°C. Trzeba jednak pamiętać, że od czasu do czasu zdarzają się tam przelotne opady deszczu.
Tajlandia
Marzec to początek pory suchej w Tajlandii. Jeśli ktoś szuka wypoczynku w upalnym miejscu, ten kierunek z pewnością go zainteresuje. Temperatura wynosi wówczas ponad 33°C. Szczególnie ciepło jest na wyspach południowych. Na plażach nie powinno być tłumów, ponieważ szczyt sezonu turystycznego właśnie się zakończył.
Indie
Dobrym pomysłem jest też wyprawa do Indii. Marzec to ostatni moment, gdy kraj nie nawiedzają obfite opady deszczu. Temperatura wynosi wówczas 25-30°C. W tym czasie często wypada również hinduistyczne święto Holi, nazywane Festiwalem Kolorów. Ludzie śpiewają i tańczą, a punktem kulminacyjnym obchodów jest oblewanie się kolorowymi farbami.