Chłodne zimy oraz uciążliwa pora deszczowa mogą pokrzyżować twoje plany na udany urlop.
Meksyk to kraj o bardzo zróżnicowanym klimacie. Duża powierzchnia, ukształtowanie terenu oraz wpływy prądów morskich powodują, że w poszczególnych jego częściach należy spodziewać się różniących się warunków atmosferycznych.
Na północy i środku Meksyku panuje klimat zwrotnikowy. Średnia temperatura roczna wynosi tu od 16 do 20°C. Wysępują tu gorące lata i chłodne zimy. Południe kraju objęte jest z kolei pasem klimatycznym podrównikowym. Różnice temperatur między najcieplejszym a najzimniejszym miesiącem w roku nie przekraczają z reguły 5°C. Występują tu za to dużo większe opady, szczególnie w trakcie pory deszczowej.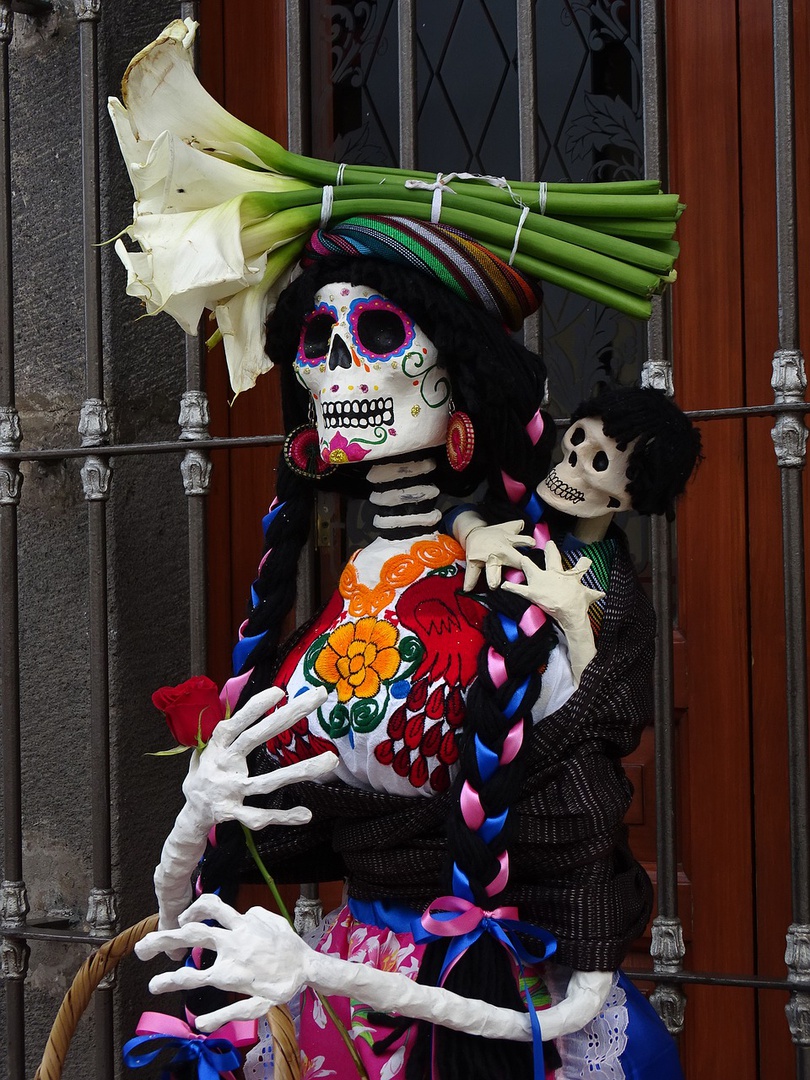 Najlepszy termin na wyjazd do Meksyku
Południe Meksyku najlepiej odwiedzić w okresie od grudnia do marca. Wówczas temperatura powietrza utrzymuje się tu na poziomie około 30°C, a opady nie są już tak intensywne jak podczas pory deszczowej. Warto jednak pamiętać, że w czasie Bożego Narodzenia i Sylwestra kurorty z południa kraju mogą być oblężone przez turystów z całego świata. Jeśli nie przepadasz za tłumami na plażach i w knajpach, zdecydowanie lepiej, żebyś wybrał się na urlop w lutym lub w marcu.
Z kolei na północ Meksyku dobrze jest wybrać się wiosną (marzec-czerwiec). Temperatura powietrza wynosi wtedy ponad 20°C, a opady są naprawdę sporadyczne. Miłośnicy upałów mogą z kolei zdecydować się na wyjazd latem (czerwiec-wrzesień). Trzeba mieć jednak na uwadze, że w tym okresie słupki rtęci potrafią pokazywać nawet ponad 40°C, nieprzerwanie przez kilka tygodni.
Najgorszy termin na wyjazd do Meksyku
Północną część kraju zdecydowanie lepiej omijać zimą (listopad-marzec). Wówczas temperatury powietrza mogą tu spaść nawet do poniżej 0°C. Szczególnie dotyczy to terenów górskich. Nie ma szans wówczas na kąpiele w morzach. 
Południe Meksyku nie jest przyjazne z kolei w trakcie pory deszczowej. Ta przypada na okres od maja do października. W tym czasie słupki rtęci pokazują ponad 30°C, jednak ulewne deszcze utrzymują się nawet przez kilka dni. Na dodatek wilgotność powietrza jest wówczas wyjątkowo wysoka, co dla Europejczyków bywa wykańczające!