Wielu triathlonistów zaliczyło dystans Ironman i szuka nowych wrażeń. Organizatorzy zaś wyszukują najtrudniejsze trasy, aby doprowadzić zawodnika do granic jego możliwości. Często te lokalizacje są osadzone w pięknych sceneriach. Jeżeli masz zamiar zapisać się na tego typu zawody, możesz liczyć na niesamowitą przygodę, którą zapamiętasz do końca życia. Ekstremalnych triathlonów przybywa w Europie z roku na rok. Każdy jest unikalny i bardzo wymagający.
1. Diablak - Beskid Extreme Triathlon
To ekstremalny triathlon górski w Beskidzie Śląskim i Żywieckim. 3,8 km pływania w Jeziorze Żywieckim, 180 km na rowerze - dwie pętle ze wspinaczką na Kubalonkę i Przełęcz Salmopolską z przewyższeniem 3200 metrów, 44 km biegu górskiego na szczyt Babiej Góry. Razem 5600 metrów przewyższeń. W tym 2016 roku odbędzie się pierwsza edycja.
2. Hardasuka
4,5 kilometra do przepłynięcia w lodowatych wodach Zalewu Orawskiego, 225 kilometrów do przejechania rowerem dookoła Tatr, a na koniec 55-kilometrowy ultra bieg przez całe Polskie Tatry. Całość to ponad 8 tysięcy metrów przewyższenia. Nie byłeś jeszcze w Tatrach? Lepiej pojedź tam przed zawodami i zobacz, co cię czeka.
3. Karkonoszman
Ekstremalny triathlon na dystansie połowy Ironmana, czyli 1,9-90-21,1. Możecie liczyć na 1800 m przewyższenia na części kolarskiej, z kolei na biegu - 1300 m. Pływanie w Jeziorze Leśniańskim pod zamkiem Czocha nadaje wspaniałego klimatu całej imprezie. Meta znajduje się na szycie Śnieżki.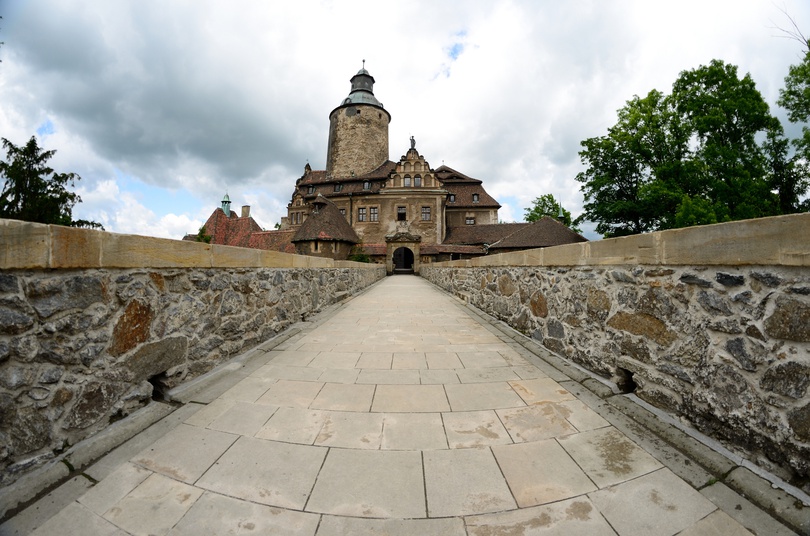 4. Winterman
Skąd taka nazwa? Ponieważ zawody są organizowane 16 października. Organizatorzy zapewniają, że trasa jest poprowadzona przez piękne czeskie krajobrazy niedostępnych lasów, głębokich dolin i klifów. Finisz, jak to zwykle bywa na takich imprezach, znajduje się na szczycie góry Jeszted (1012 m). Na zawodach trzeba się zmierzyć z dystansem 3,8 km pływania w rzece, 180 km jazdy rowerem z przewyższeniem 4000 m i maratonem z ostatnim podbiegiem długości 14 km.
5. Norseman
To już legenda wśród triathlonów ekstremalnych. Najbardziej znane i rozpoznawalne zawody przyciągają do Norwegii sportowców z całego świata. Impreza jest organizowana na ekwiwalencie dystansu Ironman. Startuje się skacząc do wody z płynącego promu. Pierwsze 40 kilometrów roweru to podjazd do wysokości 1200 m n.p.m. Następnie przez 25 km biegnie się po całkiem płaskim terenie, ostatecznie jednak trzeba dotrzeć do mety, znajdującej się na szczycie Gaustatoppen (1880 m n.p.m.) W zawodach każdego roku bierze udział tylko 250 śmiałków. Pierwszych 160 wbiega na szczyt góry i dostaje najbardziej pożądaną czarną koszulkę Norseman. Pozostali biegną alternatywną trasą płaskowyżem i muszą zadowolić się tylko białą koszulką.
6. Celtman
Zawody są organizowane w Szkocji. Klimat i krajobraz tworzą niepowtarzalną atmosferę. Zawodnicy mają do pokonania trochę dłuższy dystans niż przeciętny Ironman. Trasa obejmuje 3,8 km pływania, 202 km jazdy na rowerze oraz 42,2 km biegu. Oczywiście można spodziewać się trudnych warunków pogodowych na trasie, lodowatej wody, wiatrów, deszczu i mgły. Zawodnicy, podobnie jak w Norsemanie, mogą zdobyć dwa kolory koszulek. Niebieska jest zarezerwowana dla tych, którzy dotrą do strefy T2 w ciągu 11 godzin. Biała dla tych, którym zajmie to nieco dłużej.
7. Swissman
Kolejny klasyk z wielkiej trójki to Swissman Xtreme Triathlon. Podczas niego pływa się w jeziorze Maggiore na wysokości 196 m n.p.m., jedzie na rowerze po trasie ciągnącej się przez trzy przełęcze: Świętego Gotarda, Furka i Grimsel. Druga z wymienionych znajduje się aż na wysokości 2436 m n.p.m. Z kolei biegnąc należy dostać się do szwajcarskiej przełęczy Kleine Scheidegg, która jest położona na wysokości 2061 m n.p.m. Suma przewyższeń na całej trasie to około 5500 m. Dlatego warto poćwiczyć podjazdy, jeżeli ma się zamiar wystartować w tej imprezie.