Wypatrywanie wielorybów z pokładu łodzi, słuchanie huku wody z wodospadu Niagara lub obserwowanie zorzy polarnej – to tylko niektóre atrakcje, jakie czekają na turystów w Kanadzie. Przed wyjazdem koniecznie trzeba jednak sprawdzić, czego nie wolno wwozić oraz ile kosztuje opieka medyczna w tym kraju.
1. Wizy
Turyści podróżujący z Polski nie muszą wyrabiać wizy, żeby dostać się do Kanady, wystarczy, że na granicy okażą ważny paszport. Tym niemniej "decyzję co do długości pobytu w Kanadzie oraz odnośnie wjazdu na teren tego kraju podejmuje urzędnik imigracyjny na przejściu granicznym" – zastrzega polski MSZ. Najdłużej można przebywać w Kanadzie bez wizy przez sześć miesięcy.
Żeby jednak wejść na pokład samolotu lecącego do tego kraju, należy posiadać elektroniczne potwierdzenie podróży (eTA). Od marca tego roku nie jest to restrykcyjnie wymagane, jednak od 9 listopada bez tego dokumentu nie zostaniemy wpuszczeni do maszyny.
"Opłata za wydanie tego elektronicznego dokumentu - powiązanego z numerem paszportu wnioskodawcy - wynosi 7 dolarów kanadyjskich, płatności można dokonywać jedynie kartą płatniczą, poprzez zabezpieczoną stronę internetową udostępnioną przez rząd kanadyjski" – czytamy na stronie polskiego resortu spraw zagranicznych, gdzie można zapoznać się ze szczegółami dotyczącymi ubiegania się o eTA.
2. Przekraczanie granicy
Do Kanady nie wolno wwozić szeregu towarów (na przykład zwierząt chronionych, świeżych owoców), inne zaś podlegają ścisłym ograniczeniom (na przykład bez opłat celnych można przekroczyć granicę jedynie z 200 sztukami papierosów i 1,5 l wina). Przed wyjazdem warto się więc upewnić, co na pewno można zabrać ze sobą i w jakich ilościach.
Ściśle kontrolowane są na pewno zwierzęta i rośliny, które zabieramy ze sobą. Konieczne jest również zgłoszenie sumy pieniędzy przekraczającej 10 tysięcy dolarów kanadyjskich.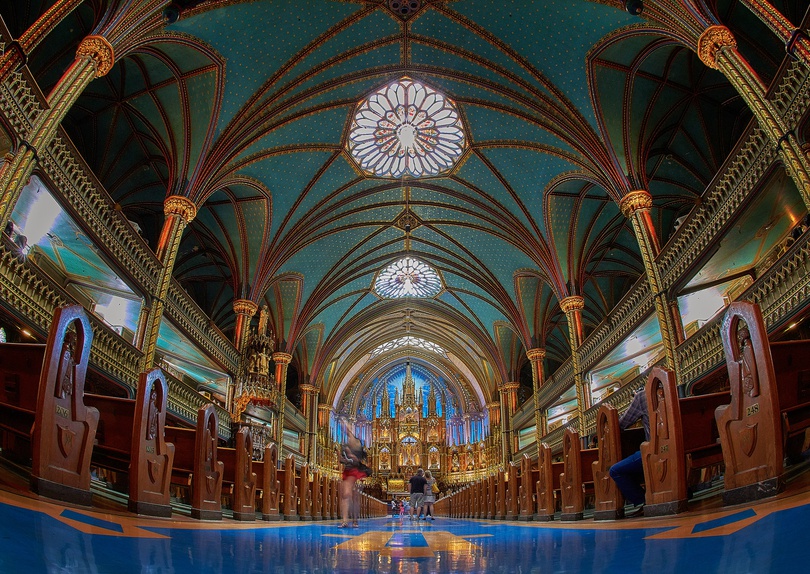 3. Wymagane szczepienia i ubezpieczenie
Szczepienia nie są wymagane. Podobnie jak ubezpieczenie, to jednak tylko w teorii. W praktyce zdarzało się bowiem, że podróżny nie został przepuszczony przez granicę, jeśli nie posiadał ubezpieczenia medycznego – zauważa MSZ i ze swojej strony radzi, by zaopatrzyć się w nie również z tego względu, że opieka lekarska w tym kraju jest wyjątkowo droga. Za wizytę u medyka przyjdzie nam bowiem zapłacić 100 dolarów kanadyjskich (czyli około 290 złotych), zaś za dobę w szpitalu nawet… z tysiące dolarów (czyli ponad 5700 złotych!).
Jeśli zamierzamy poruszać się samochodem, musimy z kolei obowiązkowo kupić ubezpieczenie OC i NW.
4. Niebezpieczeństwa
W Kanadzie największym niebezpieczeństwem dla turystów jest… przyroda. Na szlakach można trafić na dzikie zwierzęta, nierzadko atakujące ludzi (niedźwiedzie, wilki), na Pacyfiku trzeba z kolei uważać na wysokie fale.
Rozmawiając z miejscową ludnością należy z kolei unikać określeń takich jak: Indianie, Eskimosi, bowiem uważane są one za obraźliwe. "Indian nazywa się członkami pierwszych narodów, Eskimosów – Inuitami" – instruuje MSZ.
5. Przemieszczanie się
Można się poruszać samochodem, posługując się polskim prawem jazdy (przez 3 miesiące, a po tym czasie – międzynarodowym). Trzeba jednak pamiętać, że w różnych prowincjach przepisy ruchu drogowego różnią się od siebie, a za ich złamanie (głównie prowadzenie pod wpływem alkoholu lub przekraczanie dopuszczalnej prędkości) grożą bardzo wysokie kary.
Do niektórych miejsc w Kanadzie (szczególnie tych położonych na północy kraju) można się dostać praktycznie wyłącznie samolotem lub koleją, jednak na maszynę niekiedy trzeba czekać nawet kilka dni).
6. Niezbędne dane kontaktowe
Polska ambasada znajduje się w Ottawie.
Kanada, Ottawa, 443 Daly Avenue, K1N 6H3
Tel.: +1 613 7890468
Tel. dyżurny: +1 613 8662015
Poza nią znajdziesz tu jeszcze inne polskie placówki dyplomatyczne:
Konsulat Rzeczypospolitej Polskiej w Montrealu
Kanada, Montreal, 3501 Avenue du Musee , H3G 2C8
Tel.: +1 613 789 0468
Konsulat Generalny Rzeczypospolitej Polskiej w Toronto
Kanada, Toronto, 2603 Lake Shore Blvd. W., M8V 1G5
Tel.: +1 416 252 5471 ext.510
Tel. dyżurny: +1 416 464 5405
Konsulat Generalny Rzeczypospolitej Polskiej w Vancouver
Kanada, Vancouver, 1177 - 1600 West Hastings Street, Vancouver, BC, V6E 2K3
Tel.: +1 604 688 3530
Tel.: +1 604 688 4730
Tel. dyżurny: +1 604 652 3204
Konsulat Honorowy Rzeczypospolitej Polskiej w Calgary
Kanada, Calgary, 6224-29 Street SE, Calgary, Alberta T2C 1W3
Tel.: +1 403 291 3455
Tel. dyżurny: +1 403 608 9726 lub +1 403 478 1969
Konsulat Honorowy Rzeczypospolitej Polskiej w Edmonton
Kanada, Edmonton, 10960 104 St NW, Edmonton, ALBERTA T5H 3Z9,
Tel.: +1780 415 5154
Tel.: +1 780 940 0177
Konsulat Honorowy Rzeczypospolitej Polskiej w Halifax
Kanada, Halifax, 14 Samuel Terrace, B3N 3A2
Tel.: +1 902 219 0408
Konsulat Honorowy Rzeczypospolitej Polskiej w Saskatoon
Kanada, Saskatoon, Midtown Professional Centre Suite 103, 39 – 23rd St East, S7K 0H6
Tel.: +1 306 244 2277
Konsulat Honorowy Rzeczypospolitej Polskiej w Winnipeg
Kanada, Winnipeg, 219 Marion St, R2H 0T5
Tel.: +1 204 480 8812
---
Materiał powstał w oparciu o informacje zamieszczone na stronie polskiego MSZ. Przed wyruszeniem w podróż zaleca się sprawdzenie aktualnych informacji na stronie resortu.