Bangladesz przyciąga turystów między innymi największym budynkiem parlamentarnym na świecie, możliwością przedarcia się przez tak zwaną dżunglę na wodzie oraz wejścia na plantacje herbaty. Przed wyjazdem warto jednak sprawdzić, jakie dokumenty są wymagane na granicy oraz czego nie wolno robić w tym kraju, żeby nie narazić się na poważne konsekwencje. 
1.    Wizy
Turyści podróżujący z Polski powinni sobie wyrobić wizy. Można tego dokonać w ambasadzie Bangladeszu znajdującej się w Hadze. Poza wizą na granicy trzeba będzie okazać również paszport, ważny jeszcze przynajmniej przez sześć miesięcy (licząc od wyjazdu z tego kraju), sumę pieniędzy umożliwiającą przeżycie (jednak nie została ona ściśle określona) oraz – zwyczajowo – bilet powrotny do kraju. 
2.    Przekraczanie granicy
Do Bangladeszu można ze sobą zabrać przedmioty użytku osobistego (w tym biżuterię o wartości nieprzekraczającej 3 tysięcy tak bengalskich, czyli blisko 50 dolarów), litr alkoholu, 200 sztuk papierosów oraz pieniądze, których suma nie przekracza 5 tysięcy dolarów. Nadwyżkę tej kwoty trzeba będzie już "zgłosić, wypełniając walutową deklarację, poświadczaną przez celnika" – zauważa polski resort spraw zagranicznych. –"Opuszczając Bangladesz turysta może wywieźć całą zadeklarowaną przy wjeździe kwotę, pomniejszoną o dokonane w trakcie pobytu wydatki". 
Z kolei wyjeżdżając można zabrać ze sobą bez deklarowania pamiątkowe rękodzieła, oczywiście jeśli nie są zabytkowe, a ich wartość nie przekracza 3 tysięcy tak bengalskich.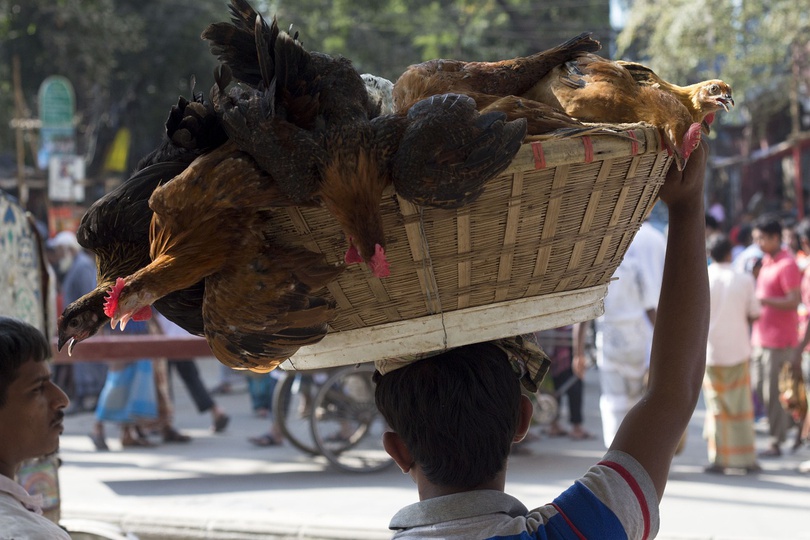 3.    Wymagane szczepienia i występujące choroby
Kto zamierza przyjechać do Bangladeszu z terenów objętych występowaniem żółtej febry, jest zobowiązany do posiadania dowodu na zaszczepienie się przeciwko tej chorobie. Ponadto polski MSZ radzi, by przed wyjazdem zabezpieczyć się w ten sposób również przed tężcem, wirusowym zapaleniem wątroby typu A i B oraz wirusowym zapaleniem opon mózgowo-rdzeniowych i poliomyelitis (choroba Heinego-Mediny). 
Trzeba również mieć na uwadze, że w tym kraju można zapaść również między innymi na: dengę, malarię, cholerę, tężec, różne odmiany żółtaczki oraz biegunkę zakaźną. "Częste są również zakażenia pasożytnicze (ameba, lamblia, robaczyce) czy bakteryjne" – dodaje resort. 
Należy pić wyłącznie wodę butelkowaną lub przegotowaną, spać pod moskitierą, nosić ubranie możliwie szczelnie zasłaniające ciało oraz przestrzegać zasad higieny. 
Opieka medyczna w Bangladeszu jest na bardzo niskim poziomie, mimo że w kraju znaleźć można profesjonalnych lekarzy, wykształconych za granicą. Warunki higieniczne są jednak bardzo złe, a ponadto brakuje nawet podstawowych medykamentów. Tym niemniej już w aptekach można znaleźć dość duży wybór leków, a w wielu miastach trafić na przykład na zakłady dentystyczne, prowadzone przez cudzoziemców, w których można skorzystać z profesjonalnej opieki medycznej.
Wizyta u lekarza kosztuje do około 10 dolarów (czyli 36 złotych), zaś doba spędzona w szpitalu – do około 70 dolarów (blisko 260 złotych). Przed wyjazdem warto się ubezpieczyć oraz upewnić, że "wykupiona polisa ubezpieczeniowa będzie uznawana na obszarze Bangladeszu, jak również, że obejmuje ona usługę transportu chorego poza Bangladesz" – instruuje MSZ. 
4.    Niebezpieczeństwa
Bangladesz nie jest uważany za bezpieczny kraj. Turyści powinni przede wszystkim uważać, by nie paść ofiarą przestępczości pospolitej. Niekiedy dochodzi tutaj do zamieszek politycznych, a nawet walk o charakterze terrorystycznym. "Należy mieć na uwadze, że na granicy lądowej z Indiami w regionie Branambaria dochodzi od czasu do czasu do wymiany ognia pomiędzy służbami ochrony granic" – przestrzega MSZ. 
Turyści powinni nosić przy sobie fotokopie dokumentów, oryginały zaś chować, podobnie jak drogocenne przedmioty. Kategorycznie nie wolno posiadać przy sobie narkotyków, bowiem grozi za to nawet kara śmierci. Niewskazane jest również przebywanie w Bangladeszu po terminie ważności wizy, ponieważ osoby, które się tego dopuściły, mogą zostać osadzone w areszcie, nawet na długi czas. 
Nie należy ubierać się zbyt wyzywająco lub skąpo, by nie urazić miejscowej ludności (która jest jednak dość tolerancyjna i z reguły przyjaźnie podchodzi do przybyszy). Samotnie podróżujące kobiety mogą być narażone na zaczepki mężczyzn. 
5.    Przemieszczanie się
Po Bangladeszu można podróżować dość swobodnie, omijając jednie strefy wojskowe. Zdarza się, że władze wprowadzają również ograniczenia w dostępie do pasa granicznego przy Indiach. "Z uwagi na starcia pomiędzy grupami etnicznymi w regionie Wzgórz Chittagong wyjazdy do tego miejsca powinny być z wyprzedzeniem 10 dniowym notyfikowane władzom regionalnym (Chitagong Divisional Commissioner's Office lub Deputy Commissioner's Office)" – instruuje MSZ. 
W Bangladeszu można prowadzić samochód na podstawie międzynarodowego prawa jazdy. To jednak nie jest rekomendowane, głównie z uwagi na bardzo zły stan dróg, zachowanie miejscowych kierowców, którzy nagminnie łamią przepisy, zdarzające się napady band (głównie po zmroku) oraz obowiązujący tutaj ruch lewostronny. "Zaleca się korzystanie z niedrogich usług kierowców miejscowych lub wynajmowania samochodu łącznie z usługą kierowcy" – czytamy na stronie resortu.
6.    Niezbędne dane kontaktowe
W Bangladeszu można skorzystać z pomocy pracowników Konsulatu Honorowego. 
Bangladesz, Dhaka, 18 Kemal Ataturk Avenue Banani, Dhaka-1213
Tel.: (00 8802) 9821422-23 
Tel. dyżurny: + 8802 9821426, + 8802 9821422-23 
Ponieważ nie ma tu polskiej ambasady, kraj znajduje się pod opieką dyplomatyczną placówki mieszczącej się w Indiach. 
Indie, New Delhi, 50-M Shantipath, Chanakyapuri, 110 021
Tel.: +91 11 41496901 
Tel. dyżurny: Z PL +91 9910999477, IN 0 9910 999 477 
---
Materiał powstał w oparciu o informacje zamieszczone na stronie polskiego MSZ. Przed wyruszeniem w podróż zaleca się sprawdzenie aktualnych informacji na stronie resortu.