Jej rosyjski jest naprawdę bardzo dobry. Jednak kiedy usłyszała w Dagestanie, że ktoś rozwiódł się z żoną tylko dlatego że nie umiała kłaść kafli, Stasia Budzisz-Cysewska szeroko otworzyła oczy. Myślała, że coś źle zrozumiała. Dziś, po wielu latach jeżdżenia w te rejony wie, że nie chodziło tylko, ale aż o kafle. I, że Kaukaz rządzi się prawami, które określają niemal każdy element życia – od poruszania się po mieście, po wyrzucanie śmieci.
Dorota Ziemkowska: Jest taka scena, która mnie poruszyła. Opisuje ją Petra Prochazkova, czeska dziennikarka. Czeczenia po 2000 roku, cywile stoją po pomoc humanitarną. Ale w kolejce są same kobiety. Jedna prosi o coś dla sąsiada, który nie ma co jeść i siedzi w domu. Ale nie dlatego że jest chory czy ranny, ale dlatego że uważa, że przyjście i poproszenie o wsparcie jest poniżej jego godności. To wyjątek czy reguła, jeśli chodzi o kaukaską mentalność?
Stasia Budzisz-Cysewska: Zdecydowanie reguła. Tak samo to wygląda i dziś, długo po wojnie. Mężczyznom w Czeczenii, czy w zasadzie na całym Kaukazie, nie przystoi prosić o pomoc. To wynika z adatów, czyli niepisanych praw zwyczajowych. Mężczyznom też nie przystoi sprzedawać na targu. To się oczywiście zmienia, ale wcześniej było to pogardzane. Ale powiem więcej – oni nie powinni nawet płakać! Właściwie mogą sobie na to pozwolić tylko raz w życiu, kiedy umrze matka.
Gdy żona, to już nie?
Dokładnie. Zgodnie z adatami samym kobietom płacz również nie przystoi. Muszą być dumne, twarde. Zwłaszcza Czeczenki. One z tego słyną.
Prawa zwyczajowe dotyczą również w dużej mierze tego, jak funkcjonuje życie rodzinne. Słyszałam, że w bardziej konserwatywnych rodzinach teściowie nie rozmawiają z synową przez całe życie.
Z czymś takim akurat się nie spotkałam, ale nie wykluczam, że jest to możliwe. Tym bardziej, że na przykład kobieta po zamążpójściu musi nadać wszystkim krewnym męża nowe imiona, którymi będzie ich nazywać. Nie może używać tych, które naprawdę noszą, bo jej to nie wypada. Gdyby się ośmieliła, mąż mógłby ją nawet wyrzucić z domu. Ma prawo, bo to on po ślubie jest jej właścicielem, czy inaczej mówiąc opiekunem. Kobiety w Czeczenii jednak bardzo chcą wychodzić za mąż.
Dlaczego?
Bo samotne podlegają całej rodzinie. Wszyscy w hierarchii stoją wyżej, niż one: rodzice, dziadkowie, nawet młodszy brat. A obowiązki takiej kobiety i tak się nie zmieniają. Robi to, co jest przypisane do jej roli, a więc zajmuje się kuchnią czy ogarnianiem gospodarstwa.
Albo remontowaniem domu.
O tak, wiem, do czego się odnosisz. Do historii z Dagestanu. Rozmawiałam tam o życiu rodzinnym z muzułmańską dziewczyną, Albiną, i ona powiedziała mi o sąsiadce, z którą rozwiódł się mąż, bo nie umiała kłaść kafli. A wiesz, ten mój rosyjski jest całkiem dobry, ale wtedy pomyślałam, że czegoś nie zrozumiałam. Pytam, jakich kafli. A ona: Glazury, terakoty… I wiesz, moja mina była chyba tak wymowna, że dziewczyna popatrzyła na mnie przerażona: Stasia, ale ty chyba umiesz kłaść kafle?
Okazało się, że tam to jest całkowicie normalne, że kobiety same robią remonty. Przynajmniej mają potem w domu, jak chcą. Co oczywiście nie oznacza, że faceci tego nie potrafią. Potrafią, a jakże. Nawet wielu się tym zajmuje, ale nie wszyscy przyznają się do tego, bo to nie przystoi.
Trochę taka podwójna mentalność.
Jak najbardziej! Ona jest typowa dla Kaukazu, widać ją na każdym kroku. Też w Dagestanie rozmawiałam kiedyś z kobietą, szefową HR-u w jednej z większych firm. Wyznała mi, że jej mąż robił w domu wszystko – sprzątał, pomagał przy dzieciach. Ale nigdy nie wyniósł śmieci, bo gdyby zobaczył to ktoś z sąsiadów na ulicy, to zszargałoby mu reputację. I ona całkowicie to rozumiała. Powiedziała, że sama wstydziłaby się męża, który zajmuje się podobnymi rzeczami.
Skoro tak mocno przestrzegają adatów, żeby nie ośmieszyć się przed sąsiadami, to przed obcymi chyba tym bardziej.
O tak.
Więc kiedy gościłaś u rodzin w Czeczenii czy w innym miejscu na Kaukazie, to na pewno widziałaś kobiety, które przy posiłku siedzą przy innym niż mężczyźni stole.
Nie, ale też nie byłam u tak konserwatywnej rodziny, żeby takie zasady były przestrzegane. Raz tylko, pamiętam, byłam w dużym szoku. To było właśnie w Czeczenii. Siedziałyśmy akurat w jakieś siedem kobiet w kuchni. Śmiejemy się, pijemy herbatę, jemy bakławę [rodzaj deseru z ciasta podobnego do francuskiego, przekładanego miodem i orzechami – przyp. red]. Nagle wchodzi mężczyzna i one wszystkie wstają. Nie na baczność, ale wyraźnie się podnoszą. Kiedy on siadł, znów zaczęły rozmawiać, wszystko wróciło do stanu poprzedniego.
A ty, podniosłaś się?
Nie, bo nie miałam takiego nawyku. I nikt mi tego nie miał oczywiście za złe. Natomiast gdybym posiedziała w Czeczenii jeszcze z miesiąc albo dwa, to pewnie też bym się zaczęła podnosić.
Dlaczego?
Bo dzięki temu byłoby mi łatwiej.
To znaczy?
Odpowiem ci pewną historią. Kiedy kilka lat temu zaczęłam jeździć na Kaukaz, miałam bardzo krótko obcięte włosy, na zapałkę. Kiedyś, w Dagestanie, zameldowałam się w hotelu. Nie było późno, może koło 20., ale ponieważ podróżuję głównie sama, staram się być już w pokoju, kiedy robi się szaro. Włożyłam piżamę, a że już byłam ze dwa miesiące w trasie, to ona nie wyglądała dość zachęcająco. Do tego posmarowałam się maścią cynkową, taką brudzącą, bo miałam wtedy potężne problemy ze skórą, ale skoro nie miałam już wychodzić, nie widziałam w tym problemu. Nagle, krótko po 21., ktoś puka. Otwieram, stoi facet. Patrzy trochę zszokowany na mnie, bo wyobraź sobie, jak ja wyglądam. Wreszcie rzuca: Skolka stoisz? [Ile kosztujesz? – przyp. red].
No i to jest taki moment, kiedy albo robisz awanturę, potężną, na cały hotel, po której musisz się wynosić, albo kombinujesz. Było późno, postanowiłam więc odwołać się do kaukaskiego poczucia humoru. I mówię: Normalnie to za darmo, ale dzisiaj zamknięte, niech pan przekaże kolegom. Facet od razu uciekł. Na drugi dzień budzi mnie pani z tacą ze śniadaniem. Mówi, że to od tego pana z przeprosinami. Zeszłam do patio, gdzie siedział z kolegami. Zaczęliśmy rozmawiać i wtedy wytłumaczyli mi, że w Dagestanie, jak dziewczyna samotnie melduje się w hotelu, to z reguły ma jeden cel. A już jak ma krótkie włosy, to na sto procent jest prostytutką. Wtedy zaczęłam zapuszczać włosy. I jest mi o niebo łatwiej.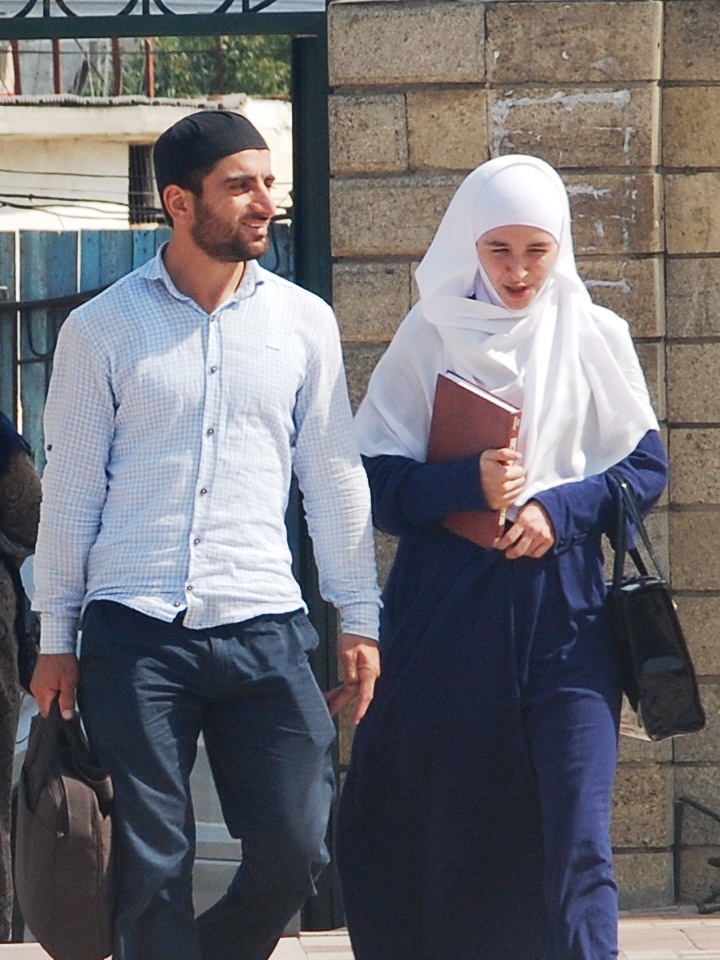 A chustę na głowie nosisz?
Gdy jestem w Czeczenii, gdzie takie ubranie jest powszechne, to oczywiście. Zwłaszcza, gdy pojawiam się przy budynkach sakralnych. Ze względu na szacunek, ale też dlatego, że nie lubię zaczepek, nie chcę ich wysłuchiwać. Oczywiście, nigdy całkowicie się nie wtopię w tę kulturę, nie jestem Czeczenką i nie zamierzam udawać, że jest inaczej. Ale z reguły nie piję alkoholu, a gdy mam jechać samochodem, to od razu siadam na tylne siedzenie, bo kobiety z reguły właśnie tam siadają. A, jeszcze jedno! Na pewno w życiu nie weszłabym do męskiej herbaciarni.
Przez wzgląd na zasady, czy ze strachu?
Nie, nie ze strachu. Bo oni nic by mi w tej herbaciarni nic nie zrobili! Co najwyżej powiedzieli, że nie powinnam się tam pojawiać. Jak mówiłam – chodzi o to, że z szacunku nie chcę popełnić żadnego faux pas. Więc kiedy nie wiem, jak się zachować, patrzę, co robią inne kobiety.
Czyli na przykład też nie patrzysz facetom w oczy, gdy z nimi rozmawiasz?
Nie, no patrzę, w końcu czasami w oczach jesteś w stanie dojrzeć, czy ktoś na przykład nie kłamie. Ale też z drugiej strony nie zauważyłam, żeby tam kobiety podczas rozmowy wbijały wzrok w ziemię. Są po prostu skromniejsze. I trochę na tym polu staram się dopasować. Więc podobnie jak one nie palę papierosów i nie noszę spodni. Sukienki mam może krótsze, bo nie do pół łydki, ale za kolano, ale już dzięki temu bardzo fajnie się tam do mnie odnoszą. Bardzo często na Kaukazie słyszałam: super, dzięki, że szanujesz naszą kulturę, że nie wchodzisz z buciorami, starasz się dopasować.
Wydaje mi się jednak, że nie zawsze jesteś tam postrzegana jako kobieta. Raczej ktoś pośrodku, między nią, a mężczyzną. W końcu często po prostu siadasz i zaczynasz rozmawiać z grupą facetów, czyli robisz coś, co dla tamtejszych kobiet jest nie do pomyślenia.
Tak, chyba trochę tak. Ale to nie rodzi jakiś nieprzyjemnych sytuacji. Raczej zdziwienie. Bo rzeczywiście, kiedy samotna kobieta podróżuje z wielkim pakunkiem i nie jest to kraciasta sumka [rodzaj torby – przyp. red] wypełnionej towarem na bazar, to na Kaukazie, w rejonach omijanych przez turystów, mężczyźni nie wiedzą, jak do niej podejść. Zazwyczaj jednak, gdy zdziwienie opada, pojawia się chęć niesienia pomocy.
Bo typowa dla kaukaskiej kultury jest też podobno szarmancja w stosunku do kobiet. Zawsze się tam stanie w jej obronie, ustąpi miejsce…
Z jednej strony tak. Tylko, że u nich stoi za nią głębokie przeświadczenie o tym, że od decydowania o wszystkim i od kierowania kobietą są mężczyźni. Pod tym względem faceci na Kaukazie mają ogromne ego, z genderowego czy feministycznego punktu widzenia, trudne do zrozumienia.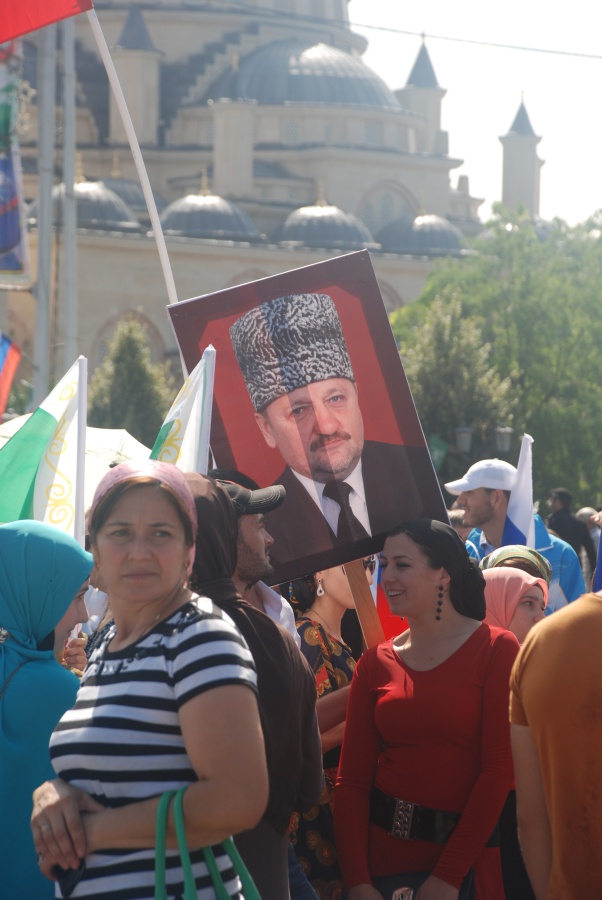 Stwierdziłaś kiedyś, że nie jesteś feministką. Ale mimo to wychowałaś się w kulturze, która zupełnie inaczej patrzy na kierowanie kobietami przez mężczyzn. Gdy jesteś w gościach u rodziny czeczeńskiej i widzisz, że synowa z reguły nie siada przy stole, to choć trochę cię to nie drażni?
Nie, bo uważam, że nie jest mój świat, tylko ich. Ja go nie pojechałam zmieniać, tylko zobaczyć, potem może opisać czy opowiedzieć innym. Nie mam zamiaru ich przekonywać, że takie podejście jest bez sensu i należy je zmienić. Owszem, czasami pokazuję inny punkt widzenia. Ale tylko wtedy, gdy mnie o to proszą i robię to wyłącznie na zasadzie ciekawostki. Na przykład Czeczenki lubią słuchać o tym, że u nas dziewczyny tańczą na swoich weselach. Bo tam stoją w kącie. I niektóre robią wielkie oczy, a inne tylko kiwają głowami, bo już o tym słyszały. Czytały o tym w sieci, czy w gazetach, bo przecież Czeczenia to nie jest jakieś zadupie bez łączy. I ciekawi je to, owszem, ale wcale nam tego nie zazdroszczą.
Jakoś mimo wszystko trudno mi uwierzyć, że nic nie było w stanie wyprowadzić cię tam z równowagi.
Naprawdę, nie miałam takiej sytuacji. Ale myślę, że coś takiego mogłoby się wydarzyć, gdyby nagle ktoś na moich oczach zaczął kogoś bić.
Dobrze, że o tym wspomniałaś. W końcu przemoc na Kaukazie to jeden z największych problemów. Co trzecia kobieta doświadcza jej tam w domu.
Tak, oczywiście, przecież dochodzi tam chociażby do mordów honorowych, kiedy na przykład ojciec zabija córkę, która splamiła dobre imię rodziny. Ja, na szczęście, nie spotkałam się tam z tego typu historiami. Przy czym, nie da się wykluczyć, że do takich historii mogło dochodzić, biorąc pod uwagę tę podwójną mentalność, o której rozmawiałyśmy.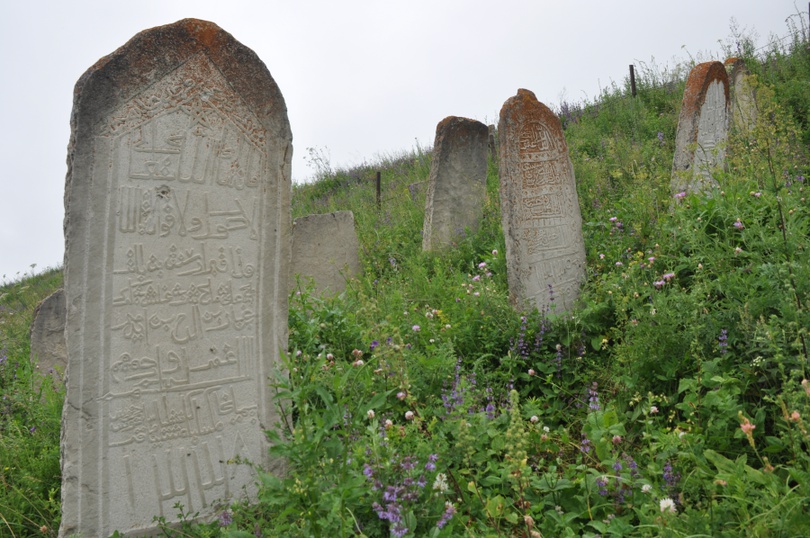 Te dane, które ci podałam, pochodzą z raportu Helsińskiej Fundacji Praw Człowieka, w którym obok napisano, że to jedna z tych rzeczy, które zdecydowanie trzeba tam zmienić. Co o tym sądzisz w kontekście tego, o czym mówiłaś wcześniej – żeby nie ingerować czy nie oceniać obcej kultury?
Wydaje mi się, że przemoc jest w ogóle czymś złym i trzeba ją eliminować, niezależnie od tego, w jakiej kulturze występuje.
Tylko, że u nas przemocą nazywa się już sytuację, kiedy kobieta nie ma prawa wyrazić głośno swojego zdania czy usiąść z gośćmi przy stole w obecności męża.
To nie jest do końca tak, jak mówisz. Kobieta na Kaukazie jak najbardziej może wyrazić swoje zdanie, tylko zwyczajnie nie zawsze ma na to ochotę. Owszem, większość z nich tak została wychowana, że słucha swoich mężów, jednak znam również bardzo bojownicze kobiety, na przykład czeczeńskie, które tak naprawdę rządzą w rodzinach. Tylko nie pokazują tego na zewnątrz. Dodatkowo ta mentalność ciągle się zmienia. Pojawiają się na całym Kaukazie ruchy kobiet, które głośno mówią o tym, że pozwalanie na to, by mąż cię bił, jest nienaturalne. Że znęcanie się nad kimkolwiek jest czymś dramatycznym, przejawem zezwierzęcenia ludzkości. I trzeba z tym walczyć. Tylko jeszcze raz podkreślam - impuls do takich zmian powinien wypłynąć od nich samych, ze środka, od żadnych państw z zewnątrz.