Mnisi z Klasztoru Świętej Katarzyny w Egipcie podczas prac renowacyjnych natknęli się na wyjątkowy dokument. Leżał w najstarszej na świecie, działającej bibliotece. Ma blisko 1500 lat i zawiera tekst sformułowany przez bodaj najsłynniejszego lekarza w historii, zwanego ojcem medycyny. 
Pismo zawiera receptę, której autorstwo przypisywane jest Hipokratesowi. Tekst został sformułowany najprawdopodobniej na przełomie V i IV wieku przed naszą erą, a spisany na manuskrypcie – w V wieku naszej ery. Poza nim na papirusie można również dostrzec trzy inne formuły, wymyślone przez anonimowego twórcę. Są one ozdobione rysunkami ziół. 
To jednak nie wszystko. W średniowieczu wspomniana recepta została zakryta kolejnym, nowszym, testem biblijnym. Nie ma w tym jednak nic dziwnego. Odkryty manuskrypt należy bowiem do palimpsestów, a więc dokumentów, które powstały dzięki recyklingowi starych pism. Gdy pierwotny tekst powstawał, jak w tym przypadku, na wyjątkowo cennym materiale, na przykład na welinie, czyli cienkim pergaminie, wykonanym ze skóry, zdarzało się, że po latach pokrywany był nową treścią. Wystarczyło pierwotny zapis wywabić przy pomocy mleka.
Po latach jednak powoli wychodził na wierzch. Dzięki temu dziś, niemal 1500 lat po zakryciu, tekst Hipokratesa znów był widoczny.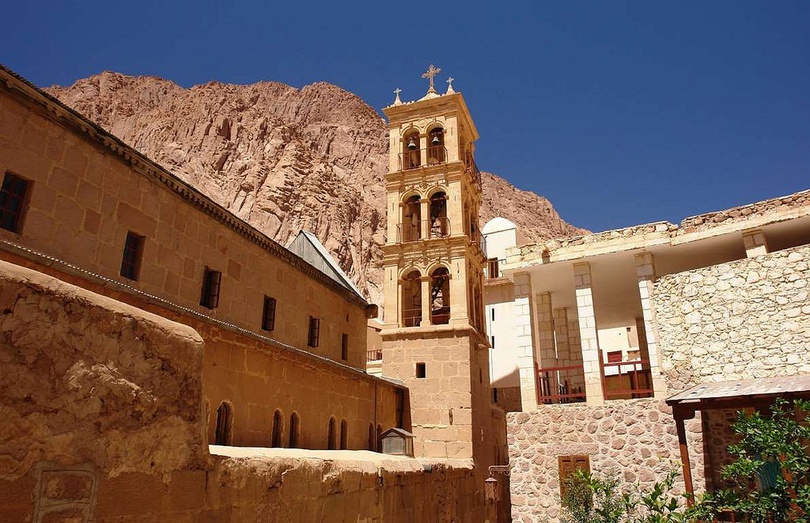 Starożytny medyk, uważany za jednego z najwybitniejszych lekarzy w historii, którego przysięgę do dziś cytują adepci medycyny, miał spisać blisko 60 pism - donosi ibtimes.co.uk. Tak przynajmniej wynika z podpisów pod tymi dziełami, zawierających imię Hipokratesa. Z biegiem lat w świecie archeologicznym narosły jednak wątpliwości, czy rzeczywiście lekarz był za nie wszystkie odpowiedzialny. Ba, niektórzy wątpią nawet, czy to on rzeczywiście sformułował słynną przysięgę. 
Niezależnie od różnych wątpliwości, odkryty dokument, zawierający kilka różnych tekstów, jest "jednym z najstarszych i najważniejszych manuskryptów na świecie" – przekonuje Michael Phelps z Early Manuscripts Electronic Library, cytowany przez news.nationalgeographic.com.  
W samym Klasztorze Świętej Katarzyny, mieszczącym się w dolinie Wadi al-Dajr na półwyspie Synaj, zgromadzonych jest kilka tysięcy tekstów, spisanych między innymi w językach: arabskim, aramejskim, łaciński, greckim, etiopskim, koptyjskim, ormiańskim czy syryjskim. "Dotykają przeróżnych dziedzin nauki – od historii, po geografię i filozofię" – donosi ibtimes.co.uk. Wśród nich ma się znajdować blisko 130 palimpsestów. Wielu z ukrytych na nich, pierwotnych tekstów, do dziś nie udało się odczytać.