Meksyk, Chiny, a na trzecim miejscu Polska – tak wygląda podium zestawienia najtańszych krajów na świecie, godnych odwiedzenia w te wakacje przez Amerykanów. Autorzy wzięli pod uwagę oczywiście kurs dolara, ale również… sumę, jaką przyjdzie turyście zapłacić za wypełnienie walizki markowymi ubraniami, kupionymi w lokalnych sklepach.
Przy porównywaniu 20 krajów wzięto pod uwagę koszty transportu, zakwaterowania, stołowania się na mieście trzy razy dziennie, wyjścia do kina i na zajęcia z tenisa, napicia się kawy i piwa oraz wyjścia na zakupy do sklepu spożywczego i odzieżowego (po jeansy, sukienkę, sportowe i eleganckie, wyjściowe buty).
Nie trzeba na drugi koniec świata
Wnioski? Amerykanie najmniej wydadzą w sąsiednim Meksyku – wynika z analiz przeprowadzonych przez porównywarkę lotów rewardexpert.com. Średni koszt dziennego pobytu w tym kraju to nieco ponad 411 dolarów. Najmniej przyjdzie turystom zapłacić za nocleg, jeśli zdecydują się skorzystać z wynajęcia lokalu na platformie Airbnb (noc za 42 dolary). Całodzienne żywienie na mieście (z wliczonym między innymi wyjściem na piwo i trzydaniowym obiadem dla dwóch osób) to nieco ponad 37 dolarów.
W dalszym ciągu 411 dolarów wydaje się zbyt wysoką sumą? Trzeba pamiętać, że wliczono w nią zakup wyjątkowych pamiątek – między innymi kosza pełnego specjałów z delikatesów i sklepu spożywczego (prawie 10 dolarów) oraz markowych ubrań (niemal 195 dolarów).
Oni zamykają podium
Nieco drożej wypadają Chiny. Tam średni koszt pobytu to blisko 435 dolarów. Tu dużo tańszy niż w Meksyku jest transport (np. za jednorazowy bilet przyjdzie zapłacić 0,29 dolara, nie 0,41) oraz żywienie na mieście (34,50 dolara zamiast 37), drożej wychodzą jednak zakupy, nocleg i rozrywka.
Na trzecim miejscu znalazła się Polska. Średnią cenę pobytu wyliczono tu na nieco ponad 445 dolarów. Najtaniej wychodzą tu zakupy w sklepie spożywczym (8,74 dolara), drożej wszystkie inne składowe wyjazdu, z szaleństwem w sklepie odzieżowym na czele (aż 252 dolary).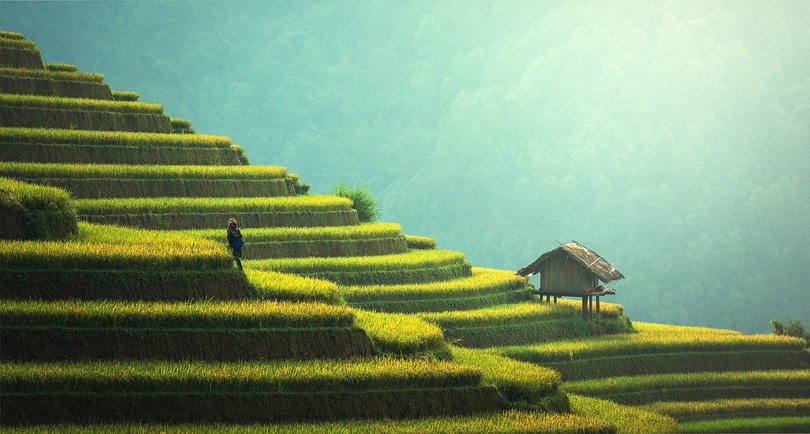 Amerykanie, tu nie zaoszczędzicie!
Najdroższym krajem dla Amerykanów okazała się jednak Islandia. Tam za jeden dzień pobytu trzeba zapłacić nawet tysiąc dolarów! Oczywiście, jeśli zamierza się skorzystać ze wszystkich, uwzględnionych w badaniu atrakcji. A niektóre z nich są wyjątkowo kosztowne. Ot, chociażby zakup spodni, sukienki i dwóch par butów – pochłonie niemal 700 dolarów! Jedzenie i picie dla dwóch osób, w umiarkowanie ekskluzywnej restauracji kosztować będzie ponad 23 proc. więcej, niż w tylko nieco tańszej od Islandii Norwegii – czytamy w materiale prasowym.
Czy Amerykanie wezmą sobie do serc rady twórców zestawienia? Czas pokaże. Na razie wydaje się, że ceny nie są w stanie ich odstraszyć od niewielkiej wysepki, położonej w północnej części Oceanu Atlantyckiego. Kilka miesięcy temu media donosiły bowiem, że wkrótce na Islandii przybyszy z USA będzie więcej niż rodzimych mieszkańców.