Wyglądała jak żywcem wyjęta z popularnej kreskówki. Domy wszystkich 250 mieszkańców pomalowane były na niebiesko. Kioski i sklepiki z pamiątkami wyglądały jak wielkie muchomory, miały nawet daszki w kształcie nakrapianych kapeluszy! Przechadzając się uliczkami, można było gdzieniegdzie natrafić na wielkie figury Smerfów. Ale to koniec. 
Władze andaluzyjskiego miasteczka Júzcar, zwanego, co zrozumiałe, wioską Smerfów, ogłosiły, że wszystkie odniesienia do kreskówki zostaną usunięte. Koniec z sylwetkami niebieskich stworków, przebierańcami, ślubami w tej tematyce. Od 16 sierpnia jedynym wspomnieniem baśniowej krainy, która powstała bardzo spontanicznie w Hiszpanii, będzie niebieski kolor domów. Tych, na szczęście, nie trzeba będzie przemalowywać.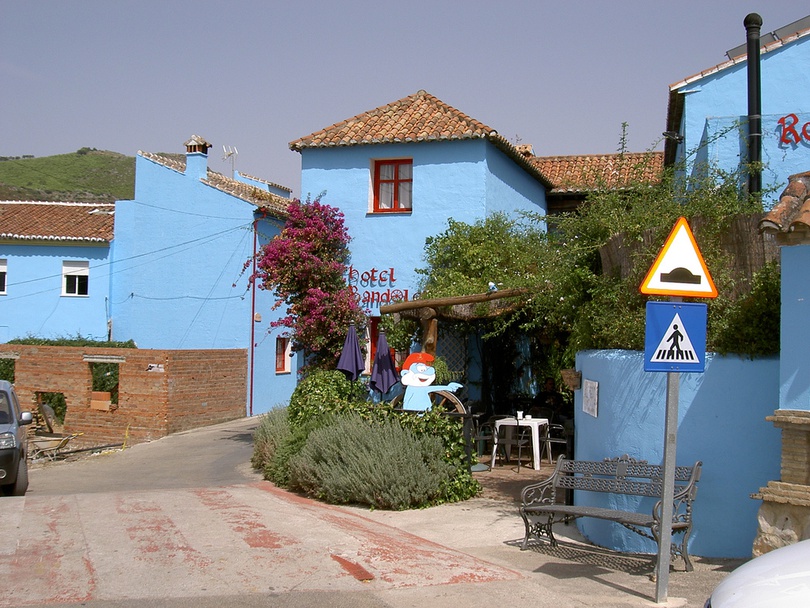 Wioska Smerfów powstała w 2011 roku, kiedy mieszkańcy Júzcar postanowili zmienić kolor wszystkich domów w związku z premierą filmu o niebieskich stworkach. Krótko później przedstawiciele filmowców mieli je przemalować na powrót na biało, jednak mieszkańcy zaprotestowali. 
Szybko przekuli metamorfozę wioski w biznes. Zaczęli sprzedawać okolicznościowe pamiątki i coraz bardziej stylizować miejsce na "jedyną na świecie wioskę Smerfów". To był strzał w dziesiątkę. Miejsce, w którym bezrobocie sięgało 35 procent, stało się popularną atrakcją, przyciągając nawet 50 tysięcy turystów rocznie – donosi thelocal.es. 
To jednak nie spodobało się spadkobiercom twórcy Smerfów – Belga Pierre Culliforda, którzy zażądali 12 procent zysku. Tak było do niedawna. Kilka dni temu władze miasteczka nieoczekiwanie ogłosiły, że przestaje ono być wioską Smerfów. Ich przedstawiciel stwierdził w rozmowie z hiszpańskim portalem, że nie będzie tego komentował.