W kwietniu często można kupić bilety lotnicze w bardzo niskiej cenie. Jest to więc idealny czas na urlop za granicą. Gdzie najlepiej się wybrać?
Włochy
Wiosna to idealny czas na urlop w Toskanii. Właśnie w kwietniu region ten jest najbardziej urokliwy. Kwitnące magnolie i forsycje, a także świeża zieleń traw wyglądają wówczas imponująco. Warunki pogodowe są też często dużo przyjemniejsze niż w Polsce. Średnia temperatura w kwietniu wynosi 18°C.
Obowiązkowym punktem wypoczynku w Toskanii jest zwiedzanie Florencji. Wśród najsłynniejszych zabytków miasta znajduje się wybudowana w 1436 roku Katedra Santa Maria del Fiore z zabytkową terakotową kopułą. Wrażenie robi również gotycka elewacja budynku. Do jej wykonania użyto marmuru w różnych kolorach, który został ułożony w geometryczne figury. Florencja to także miejsce, gdzie znajduje się wiele słynnych dzieł sztuki. W galerii Ufizzi zobaczyć można m.in. obrazy Michała Anioła ("Święta rodzina"), Rafaela ("Cudowna Madonna ze szczygłem"), Leonardo Da Vinci (np. "Pokłon trzech króli") i Rubensa ("Portret Izabelli Brandt").
Będąc w Toskanii, nie można też pominąć słynnej Krzywej Wieży w Pizie. Turyści szukający bardziej kameralnych miejsc mogą natomiast zdecydować się na wypoczynek w miejscowości San Gimignano, nazywanej często średniowiecznym Manhattanem. Wszystko za sprawą zachowanych w dobrym stanie zabytków pochodzących z tego okresu historycznego. Wśród atrakcji znajduje się też m.in. wybudowany na przełomie XIII i XIV wieku pałac Palazzo del Podestà z przylegającą do niego 51-metrową wieżą.
Cypr
Osoby, które chcą w kwietniu wypocząć na słonecznej plaży, mogą wybrać się na Cypr. Termometry wskazują w tym czasie około 25°C, więc warunki do korzystania z kąpieli słonecznych są idealne. Ciepła jest również woda w Morzu Śródziemnym, której temperatura wynosi 20°C. Opady są bardzo sporadyczne. Małym utrudnieniem może być wiatr, który wiosną bywa dość silny. Taka informacja ucieszy jednak amatorów surfowania.
Na Cyprze można nie tylko opalać się na plaży, ale też zobaczyć wiele interesujących zabytków. W Pafos – mieście, gdzie według mitologii narodziła się z morskiej piany Afrodyta – znajduje się m.in. bizantyjski fort wpisany na Listę Światowego Dziedzictwa UNESCO. Ponadto w Pafos mieści się kościół Agia Kyriaki Chrysopolitissa z legendarnym kamieniem, przy którym rzekomo biczowany był św. Paweł.
Z Pafos można udać się np. w Góry Troodos, by zobaczyć zabytkowy klasztor Kykkos. Wizytówką tego miejsca są prawosławne rzeźby z drewna, ikony oraz freski. Na terytorium obiektu znajduje się też grób Makariosa III – zwierzchnika Cypryjskiego Kościoła Prawosławnego w latach 1950-1977 oraz pierwszego prezydenta Republiki Cypru.
Sprawdź, gdzie jeszcze warto udać się w czasie urlopu na Cyprze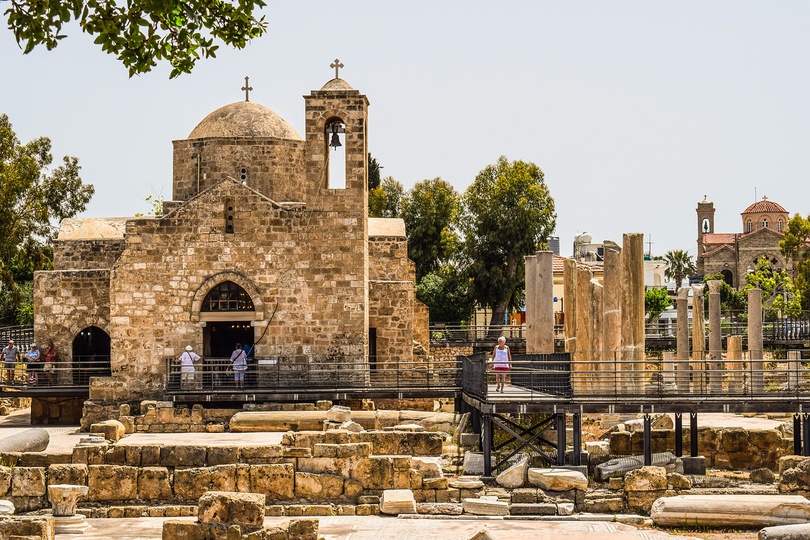 Wyspy Kanaryjskie
Bardzo podobne warunki pogodowe panują w kwietniu na Wyspach Kanaryjskich. Słupki rtęci wskazują od 22 do 25°C. Temperatura wody wynosi około 18°C. W tym czasie można liczyć też na wspaniałe widoki. Zielona trawa i kolorowe kwiaty świetnie kontrastują z ośnieżonym jeszcze szczytem wulkanu Teide znajdującym się na Teneryfie. Wejście na niego jest łatwe, choć wymaga uzyskania darmowego pozwolenia, które można otrzymać przez stronę internetową Parku Narodowego funkcjonującego w obrębie wzniesienia. Na teren rezerwatu dojdziemy też drogą publiczną. Od 2356 metra działa tu również kolej linowa, która kończy się na wysokości 3555 metrów (wybitność wulkanu wynosi 3718 metrów).
Urokliwe w kwietniu jest też miasto La Laguna, znajdujące się w północnej części Teneryfy. Jego wygląd w zasadzie nie zmienił się od XVI wieku. Wizytówką miejscowości są zabytkowe rezydencje z ozdobnymi fasadami i dziedzińcami. W jednej z nich - Casa Lercaro z 1593 roku – mieści się obecnie muzeum Teneryfy.
Turyści, którzy zdecydują się wypoczywać na Gran Canarii, powinni odwiedzić miasteczko Galdar, gdzie znajdują się m.in. groty malowideł. Ściany jaskiń zdobią namalowane przez Guanczów – pierwszych mieszkańców Wysp Kanaryjskich – figury geometryczne. W przeszłości groty służyły za domostwa. Dziś pozwalają poznać fragment codziennego życia tej ludności.
Popularną atrakcją jest też Plaza de Santiago – plac w samym centrum miejscowości z kościołem Iglesia de Santiago de los Caballeros o charakterystycznej fasadzie wykonanej z białego kamienia.
Holandia
W kwietniu cała Holandia przybiera różnorodnych barw. Wszystko za sprawą tulipanów, które w tym miesiącu są już w pełni rozwinięte. Widok pól usianych kwiatami potrafi wprawić w zachwyt. W Amsterdamie organizowane są bazary Bloemenmarkt, na których lokalni sprzedawcy handlują świeżymi tulipanami. Budząca się do życia przyroda sprzyja także podziwianiu innych symboli Holandii – wiatraków. Te najsłynniejsze znajdują się w miejscowości Kinderdijk. Wzniesione zostały w roku 1740, by osuszyć polder u zbiegu rzek Lek i Noord. To największe skupisko starych wiatraków w Holandii. Do dziś przetrwało 19 tego typu obiektów. Od 1997 roku znajdują się one na Liście Światowego Dziedzictwa UNESCO.
Wiele atrakcji czeka na turystów w Rotterdamie. Największym zabytkiem miasta jest Kościół św. Wawrzyńca, który wzniesiono w roku 1525. Ogromne wrażenie robi zabytkowa fasada budynku, która kontrastuje z nowoczesnymi obiektami znajdującymi się w pobliżu.
Zobacz również inne atrakcje, które trzeba zobaczyć podczas pobytu w Holandii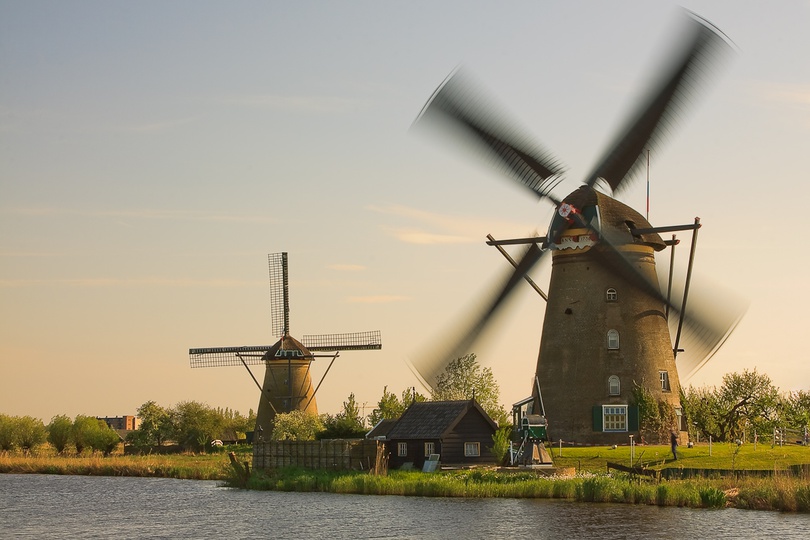 Bali
Bali to propozycja dla osób, które planują wyprawę w dalsze rejony świata. W kwietniu ilość opadów jest stosunkowo niewielka, co sprzyja wypoczywaniu na plaży. Temperatura powietrza waha się od 23 do 31°C. Kwiecień to również ostatni moment przed rozpoczęciem szczytu sezonu turystycznego w Indonezji. Jeśli chcemy podziwiać uroki Bali w spokoju, powinniśmy ją odwiedzić właśnie w tym terminie.
A jest co oglądać. Wystarczy wspomnieć o kompleksie świątyń Besakih znajdującym się na zboczu góry Agung. Powstał on w VIII wieku i był wielokrotnie rozbudowywany. Obecnie w jego skład wchodzi ponad 200 budowli, połączonych schodami i tarasami. W sercu kompleksu znajduje się pagoda Penataran Agung, symbolizująca kosmiczną górę Meru. W ciągu roku odbywa się tu ponad 70 ceremonii. Turyści mogą jedynie podziwiać kompleks z zewnątrz. Nie ma możliwości obejrzenia świątyń w środku.
Godny polecenia jest też kompleks świątynny Ulun Danu Batur. Wzniesiono go pierwotnie w XVII wieku na cześć bogini wód Deni Danu, będącej patronką jeziora Batur, które było dla tubylców głównym źródłem pozyskiwania wody. W 1926 roku nastąpiła erupcja pobliskiego wulkanu. Znajdująca się u jego podnóża wioska została całkowicie zniszczona. Przetrwało tylko jedno sanktuarium. Ocaleli mieszkańcy przenieśli się do najwyższego brzegu kaldery, gdzie odbudowali wioskę oraz kompleks. Ulun Danu Batur składa się z 285 sanktuariów poświęconych różnym bogom i boginiom.
Seszele
Fani egzotycznych upałów mogą pomyśleć o wyjeździe na Seszele. W kwietniu średnia temperatura powietrza wynosi tam aż 28°C. Trudno o lepsze warunki do plażowania. Warto też wspomnieć o przepięknej afrykańskiej przyrodzie, która zapiera dech w piersiach. O jej niesamowitości można przekonać się odwiedzając np. Park Narodowy Praslin, na terenie, którego znajduje się dziewiczy las tropikalny i Dolina Mai. To jedno z dwóch na świecie miejsc (prócz znajdującej się również na Seszelach wyspy Curieuse), gdzie naturalnie występuje lodoicja seszelska. Palma ta jest jednym z symboli kraju i znajduje się nawet w jego godle. Co ciekawe, nasiona lodoicji uważane są za największe na świecie! W Dolinie Mai można również zobaczyć okazy niezwykle rzadkich gatunków zwierząt, np. czarną papugę, będącą narodowym ptakiem Seszeli.
Coś dla siebie znajdą też miłośnicy historii. W stolicy kraju – Victorii – mieszczą się m.in. Muzeum Narodowe, Muzeum Historyczne oraz Biblioteka Narodowa. Ciekawym obiektem jest też znajdująca się tu miniatura słynnego londyńskiego Big Bena.
Kuba
Kwiecień to idealny moment, by odwiedzić Kubę. Trwa tu w tym czasie okres przejściowy między porą suchą a deszczową. Temperatura wynosi od 25 do 30°C, opady pojawiają się sporadycznie, a wilgotność powietrza jest stosunkowo niska. Takie warunki sprzyjają np. podziwianiu uroków Hawany. Będąc tu koniecznie trzeba udać się na spacer po słynnej promenadzie Malecón. Zbudowana na początku XX wieku rozciąga się na 8 kilometrów i jest miejscem, gdzie można znaleźć liczne restauracje i zabytkowe obiekty. Jednym z nich jest hotel Nacional, w którym chętnie nocował amerykański pisarz Ernest Hemingway. Malecón najlepiej odwiedzić po zmroku. Właśnie wtedy promenada nabiera najwięcej uroku. Stoi za tym klimatyczne oświetlenie oraz kubańskie nocne życie.
Warto też zobaczyć Muzeum Rewolucji Kubańskiej mieszczące się w byłym Pałacu Prezydenckim, odwiedzić dzielnicę Cayo Hueso, słynącą z murali autorstwa Salvadora Gonzaleza oraz zapalić prawdziwe kubańskie cygaro. Fani przepięknych krajobrazów powinni natomiast udać się do Doliny Vinales, wpisaną na listę UNESCO. Region słynie przede wszystkim z uprawy tytoniu oraz interesujących formacji skalnych nazywanych mogotami. Są to porośnięte bujną roślinnością wzniesienia, których wysokość wynosi maksymalnie kilkaset metrów. W mogotach znajdują się liczne jaskinie.
Zobacz, gdzie jeszcze warto udać się w czasie urlopu na Kubie