Korea Południowa przyciąga turystów między innymi niezwykłymi świątyniami, wieżowcami Seulu i przedziwnymi portretami gwiazd światowej sławy, które rozpoznają… tylko najbardziej spostrzegawczy. Przed wyjazdem warto jednak sprawdzić, czego kategorycznie nie wolno przewozić przez granicę oraz jakich regionów odwiedzać samodzielnie. 
1.    Wizy
Turyści podróżujący z Polski nie muszą wyrabiać wizy, jeśli nie zamierzają przebywać w tym kraju dłużej niż przez 90 dni. Wjadą do Korei po okazaniu paszportu oraz po wypełnieniu karty przekroczenia granicy. 
Ponadto "urzędnik imigracyjny może zapytać o cel podróży, prosić o wskazanie źródeł finansowania, (jeżeli nie wynika to z przedstawionych dokumentów) czy o okazanie biletu powrotnego" – dodaje polski resort spraw zagranicznych. 
Od 2012 roku na granicy stosowana jest również biometryczna identyfikacja, którą przeprowadza się robiąc zdjęcie turyście oraz pobierając od niego odciski palców. 
2.    Przekraczanie granicy 
Kategorycznie nie wolno wwozić do Korei Południowej szeregu towarów, między innymi produktów rolnych i spożywczych, narkotyków czy broni. 
"Rośliny i zwierzęta mogą być wwożone do Korei tylko przy spełnieniu określonych kryteriów. Szczegółowe zasady dostępne są na stronach internetowych lotnisk międzynarodowych lub Animal and Plant Quarantine Agency (QIA)" – czytamy na stornie MSZ, gdzie dowiadujemy się również, że starsze zwierzęta muszą mieć "obowiązkowo wszczepione mikroczipy o określonych parametrach".
Przez granicę można przewieźć (w obie strony) bez deklarowania 10 tysięcy dolarów. Przy wywozie, "w przypadku wyższych sum (o ile nie były zadeklarowane przy wjeździe) należy przedstawić urzędnikowi imigracyjnemu poświadczenie z Bank of Korea, że zostały tam legalnie zadeklarowane" – przestrzega resort.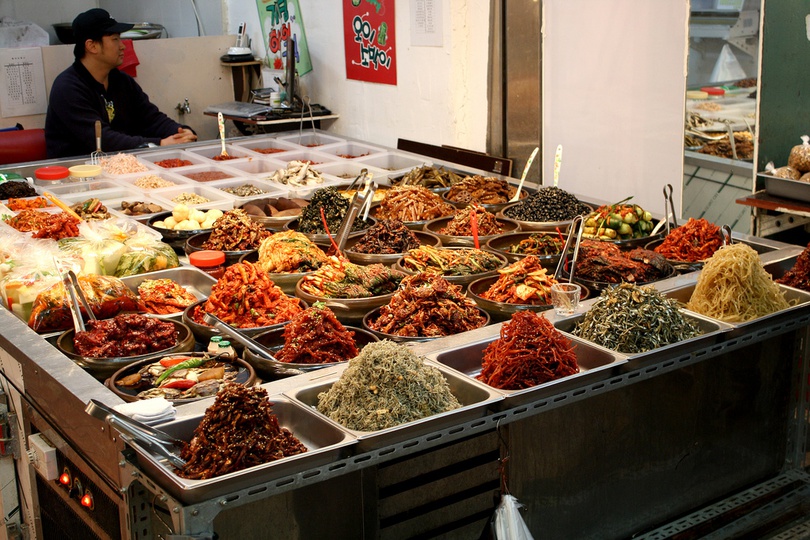 3.    Wymagane szczepienia i ubezpieczenie
W Korei Południowej nie występuje zagrożenie chorobami tropikalnymi. Opieka medyczna jest na wysokim poziomie, chociaż czasami trudno jest znaleźć specjalistę, który mówi w języku angielskim. Również większość z leków, dostępnych w aptekach, posiada jedynie ulotki w koreańskim języku. 
Warto wykupić ubezpieczenie zdrowotne, tym bardziej, że opieka medyczna jest stosunkowo droga. Za dobę w szpitalu przyjdzie tu zapłacić nawet 100 dolarów, czyli ponad 400 złotych.  
Ubezpieczenie komunikacyjne jest obowiązkowe. 
4.    Niebezpieczeństwa
Zagrożenie kradzieżami i napadami jest niewielkie. MSZ radzi jedynie uważać na drogach, bowiem przejeżdżanie przez kierowców na czerwonym świetlne jest nagminne. 
5.    Przemieszczanie się
Przez pierwszy rok można się poruszać po Korei na podstawie międzynarodowego prawa jazdy. Trzeba jednak mieć na uwadze, że często pojawiają się tutaj duże, ciągnące się kilometrami korki. 
Można się swobodnie przemieszczać po kraju, za jednym wyjątkiem. "Ograniczenia dotyczą podróżowania w tzw. Wspólnej Strefie Bezpieczeństwa (JSA) w pobliżu linii demarkacyjnej między Republiką Korei i KRLD. Wjazd do tej strefy wymaga zezwolenia" – przestrzega MSZ dodając, że biura podróży organizują wycieczki grupowe w ten region.
6.    Niezbędne dane kontaktowe
Polska ambasada znajduje się w Seulu.
Korea Południowa, Seul, #20-1, Samcheong-ro, Jongno-Gu, Seul, (Sagan-Dong), 03062
Tel.: +82 2 723 9681 
Tel. dyżurny: +82 10 38409681 
---
Materiał powstał w oparciu o informacje zamieszczone na stronie polskiego MSZ. Przed wyruszeniem w podróż zaleca się sprawdzenie aktualnych informacji na stronie resortu.