Indonezja przyciąga turystów między innymi tajemniczą wyspą Sumba, na której organizowany jest krwawy festiwal, kościołem w kształcie kurczaka czy fascynującymi, choć nierzadko niebezpiecznymi zwierzętami. Przed wyjazdem warto jednak sprawdzić, za co grozi tu kara śmierci oraz na jakie choroby można zapaść. 
1.    Wizy
Turyści podróżujący z Polski nie muszą wyrabiać wiz, jeśli nie zamierzają przebywać w tym kraju dłużej niż przez 30 dni. Mogą to zrobić, jeśli zależy im na dłuższym pobycie. Na granicy trzeba będzie za to przedstawić paszport, ważny jeszcze przynajmniej przez sześć miesięcy oraz bilet powrotny do kraju. 
2.    Przekraczanie granicy 
Do Indonezji nie wolno wwozić narkotyków (grozi za to nawet kara śmierci!). Zdarza się, że służby celne nie pozwalają na przewiezienie przez granicę leków, jeśli nie posiadają one nazw międzynarodowych. Sumę pieniędzy powyżej 100 mln rupii indonezyjskich (blisko 7 tysięcy dolarów) należy zadeklarować. Gdy zamierza się wywieźć kwotę wyższą niż podana, trzeba postarać się o zgodę Centralnego Banku Indonezyjskiego. 
Przed wyjazdem z Indonezji należy upewnić się, jakie rośliny lub zwierzęta objęte są zakazem wywozu. 
3.    Wymagane szczepienia i ubezpieczenie
Chociaż szczepienia nie są obowiązkowe, sanepid może niektóre rekomendować, dlatego przed wyjazdem warto się zapoznać z najnowszymi zaleceniami. Niezależnie, wyjeżdżając do Indonezji warto mieć na uwadze, że w tym kraju można zachorować między innymi na: dur brzuszny, dengę, malarię, wściekliznę lub żółtaczkę typu A i B. 
"W przypadku podróży poza Jawę i Bali miejscowe władze zalecają profilaktyczne przyjmowanie lekarstw antymalarycznych oraz zwracanie uwagi na dobre zabezpieczenia przeciw komarom" – przestrzega polski resort spraw zagranicznych. Ponadto turystom radzi się, aby nie pili innej wody niż przegotowana lub butelkowana i uważali na mięso drobiowe, ponieważ w tym kraju występuje ptasia grypa. 
Opieka medyczna jest na dość niskim poziomie, zwłaszcza publiczna. Ceny potrafią się mocno różnić od siebie – w zależności od ośrodka na przykład za dobę w szpitalu należy zapłacić od 15 dolarów (niemal 55 złotych), do nawet 250 (czyli 910 złotych!). Z tego też powodu dobrze jest przed wyjazdem wykupić ubezpieczenie. 
"Stanowczo zaleca się dokonywanie ubezpieczeń w firmach, które mają własnych wiarygodnych przedstawicieli na terenie Indonezji i na bieżąco opłacają świadczone usługi medyczne" – czytamy na stronie MSZ. – "Warto rozważyć wykupienie ubezpieczenia pokrywającego koszty transportu/ewakuacji medycznej w przypadku skomplikowanych urazów lub chorób".
4.    Niebezpieczeństwa
MSZ przestrzega przede wszystkim przed terroryzmem i zwraca uwagę, że w Indonezji dochodziło w ostatnich latach do kilku zamachów (ostatni w styczniu 2016 roku), zaś nawet 500 Indonezyjczyków należy do ISIS i walczy w Syrii. Resort podaje nawet miejsca, w których mieszczą się bazy terrorystów i przestrzega, by w ich sąsiedztwie zachować szczególną czujność. Mowa o:
- autonomicznej prowincji Aceh (płn. Sumatra)
- mieście Poso (Celebes Środkowy)
- mieście Ambon (Wyspy Moluckie)
- mieście Solo (Jawa Wsch.)
- mieście Makasar (Celebes Południowy)
Zdarzają się kradzieże i napady na turystów, jednak głównie na prowincji. Dlatego też resort radzi, by wykonać kserokopie wszystkich dokumentów i biletów. Kiedy zaś zostaniemy okradzeni z oryginałów, powinniśmy udać się do konsula RP (Dżakarta), żeby wystawił nam paszport tymczasowy. "Aby móc opuścić Indonezję na podstawie nowo wydanego paszportu tymczasowego, należy uzyskać w Biurze Imigracyjnym na lotnisku pieczątkę zezwalającą na wyjazd" – dodaje MSZ. 
Kobiety nie powinny samotnie podróżować, ponieważ zdarzają się ataki na nie o podłożu seksualnym. 
Ponieważ w Indonezji dominuje religia islamska, należy uważać na sposób ubierania się (nie odsłaniać zbyt wiele ciała) oraz wchodząc do meczetów zasłaniać głowy (dotyczy kobiet) i zdejmować buty (dotyczy wszystkich). Najbardziej należy uważać w prowincji Aceh, ponieważ wprowadzono tam surowe prawo Shariatu. 
Należy powstrzymywać się przed piciem napojów zawierających Arak, czyli tradycyjny alkohol o smaku anyżowym, popularny w Azji. W ostatnich latach bowiem zdarzało się, że turyści pijąc go zatruwali się alkoholem metylowym. 
Turyści powinni również mieć na uwadze, że w Indonezji występuje zagrożenie trzęsieniami ziemi i, co za tym idzie, również tsunami. Od listopada do kwietnia zdarzają się tu również powodzie.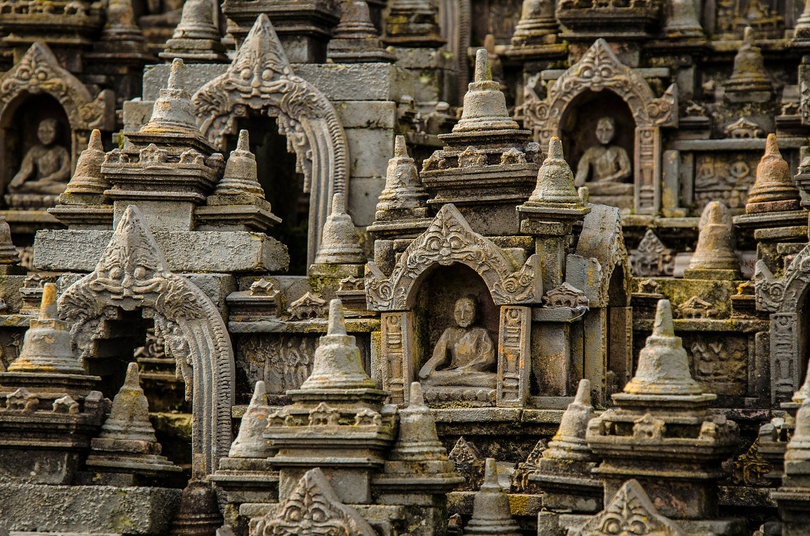 5.    Przemieszczanie się
Kto zamierza wybrać się do Papui Zachodniej, musi uzyskać zezwolenie "w kwaterze głównej policji w Dżakarcie lub regionalnych oddziałach policji w Manokwari, Nabire, Biak lub Jayapurze" – instruuje MSZ. – "Po przybyciu do prowincji należy zgłosić się na najbliższym posterunku policji."
Po kraju można przemieszczać się samochodem, na podstawie międzynarodowego prawa jazdy (uwaga, przy dłuższym pobycie wymagane jest już indonezyjskie). Nie jest to jednak bezpieczne, z uwagi na zły stan dróg, obowiązujący tu ruch lewostronny oraz fakt, że miejscowi kierowcy niechętnie stosują się do przepisów ruchu drogowego.
W Indonezji można wynająć również motor lub skuter, albo auto z kierowcą (co jest najbardziej rekomendowane przez MSZ). "Przy korzystaniu z lokalnego przewoźnika należy zwrócić uwagę na jego wiarygodność" – alarmuje MSZ. Zdarza się bowiem, że kierowcy autobusów czy wynajmujący pojazdy zawyżają ceny lub posiadają pojazdy w fatalnym stanie technicznym. Dotyczy to również transportu morskiego. "W 2016 r. doszło do eksplozji łodzi wiozącej zagranicznych turystów z wyspy Bali na okoliczne wyspy Gili. W wyniku tej eksplozji śmierć poniosło dwóch turystów a 14 zostało rannych" – zauważa resort. 
6.    Niezbędne dane kontaktowe
Polska ambasada mieści się w stolicy Indonezji. 
Indonezja, Dżakarta, Jl. Rasuna Said Kav X Blok IV/3, 12950
Tel.: +62 21 2525948
Poza tym można tu skorzystać również z pomocy kilku Konsulatów Honorowych:
Konsulat Honorowy Rzeczypospolitej Polskiej w Surabaya
Indonezja, Surabaya, Jl. Opak no.16, 60271
Tel.: +62 31 568 0759 
Tel.: +62 31 568 0804 
Konsulat Honorowy Rzeczypospolitej Polskiej w Bandungu
Indonezja, Bandung, Jl. Bukit Pakar Utara No. 75, 40198
Tel.: +62 22 2500365 
Tel. dyżurny: +62 811205266 
Konsulat Honorowy Rzeczypospolitej Polskiej w Denpasar
Tel.: +62-361-282-474 
Konsulat Honorowy Rzeczypospolitej Polskiej w Medanie
Indonezja, Medan, Jl. Masdulhak No. 9A , 20152
Tel.: +62-61-452-58-39 
Tel.: 00 62 61 457-10-67 
---
Materiał powstał w oparciu o informacje zamieszczone na stronie polskiego MSZ. Przed wyruszeniem w podróż zaleca się sprawdzenie aktualnych informacji na stronie resortu.