Stanowisko odpraw na lotnisku podobne do wielu innych: miejsce dla pracownika, bagażowy pas transmisyjny i waga. Jednak żeby polecieć samolotem linii Susi Air, podczas odprawy trzeba... dać się zważyć. A właścicielka tej firmy to indonezyjska Wonder Woman, której samoloty latały z pomocą m.in. po ostatnim tragicznym trzęsieniu ziemi na wyspie Sulawesi. 
W bardzo rozległej Indonezji, w której drogi raczej jakością nie powalają, małe samoloty okazały się biznesowym strzałem w dziesiątkę założycielki firmy - Susi Pudjiastuti. Pozwalają przede wszystkim zaoszczędzić sporo czasu i to nie tylko, jeśli chcemy przemieścić się po największej z indonezyjskich wysp – Jawie, ale też jeśli planujemy odwiedzić wyspy sąsiednie. Trzeba jednak przyznać, że dla podróżnych przyzwyczajonych do większych maszyn, taki lot to nie lada wyzwanie. 
Leciałam Susi Air ze stolicy – Dżakarty - do położonej nad Oceanem Indyjskim miejscowości Pangadaran. Bardzo cieszyły mnie godziny, które miałam zaoszczędzić wybierając samolot, bo wcześniej poznałam już dość wnikliwie folklor indonezyjskich autobusów. I miałam dość.
Bilet jak paragon, czyli coś się święci...
Pierwszy niepokój pojawił się, kiedy w holu odpraw, w trakcie sprawdzania dokumentów, zostałam poproszona nie tylko o zważenie plecaka, ale i... siebie. Dalej było jeszcze ciekawiej, bo np. karta pokładowa wyglądała jak paragon z warzywniaka i to po skromnych zakupach. 
Szybko okazało się, że linia lotnicza Susi Air ma osobne lobby tylko dla swoich pasażerów oczekujących na samolot. W niewielkim pomieszczeniu ozdobionym mapą z siatką połączeń Susi Air ustawionych było kilka stolików i regałów, wystawiony był też poczęstunek składający się z typowo indonezyjskich frykasów. Chcąc posilić się azjatyckimi przekąskami nie sposób było nie zauważyć oprawionej w ramkę okładki magazynu "Globe" ze zdjęciem… Susi Pudjiastuti. 
Z poczekalni wychodziło się wprost na płytę lotniska. Po krótkim marszu między małymi samolocikami zorientowałam się, że jedna z maszyn czekała właśnie na nas. Nawet nie zdziwiło mnie, że dźwignię bezpieczeństwa przy drzwiach zamykał, po instrukcji "na migi", jeden z pasażerów...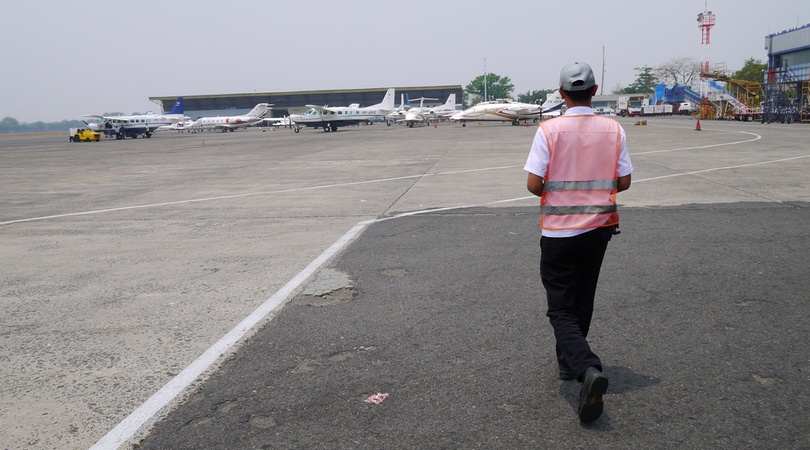 Ten lot prawdopodobnie zapamiętam do końca życia. Trwał ponoć blisko godzinę, a nie – jak mi się wydawało – wieczność. Niestety małe samoloty nie zachowują płynności lotu dużych maszyn, a kanapa przypominająca siedzenia z tyłu Fiata 126p nie daje poczucia bezpieczeństwa. Swoje dorzucił też wiatr od oceanu. Dość powiedzieć, że pilot po wylądowaniu na klepisku pełniącym rolę lotniska przyznał, że było... dość skocznie. Ten sam młody Australijczyk pokazywał nam zdjęcia z innych swoich lotów w barwach Susi Air. Wśród nich m.in. fotografię świni zawiniętej w płócienny worek, z wystającym ryjem, żeby na wysokościach mogła spokojnie oddychać. Bo czasami przewozi się Indonezyjczyków, czasami turystów, a czasami towar. Rozmaity.   
Od homarów do czarterów 
Dziś ta indonezyjska flota małych samolotów niesie pomoc ofiarom trzęsienia ziemi na Sulawesi. Jak czytamy na stronie firmy, pod koniec września cztery ich maszyny latały na okrągło na trasach Palu-Balikpapan i Palu-Mamuju, transportując do terenów zniszczonych personel medyczny, wodę, czy jedzenie. Ewakuowali też rannych. Decyzją założycielki firmy - Susi Pudjiastuti - wszystko odbywało się za darmo.  
Przy postaci pani Pudjiastuti warto na chwilę się zatrzymać. Pierwsze kroki w biznesie stawiała w branży związanej z połowami. Wyspecjalizowała się w eksporcie homarów, a w polu jej zainteresowań znalazła się nie tylko Azja, ale też Ameryka. Żeby towar nie tracił na jakości i świeżości, postanowiła zainwestować w transport powietrzny. I tak do pierwszych samolotów Susi Air trafiły ryby i owoce morza. Kolej na ludzi przyszła jednak bardzo szybko i do tego w dramatycznych okolicznościach.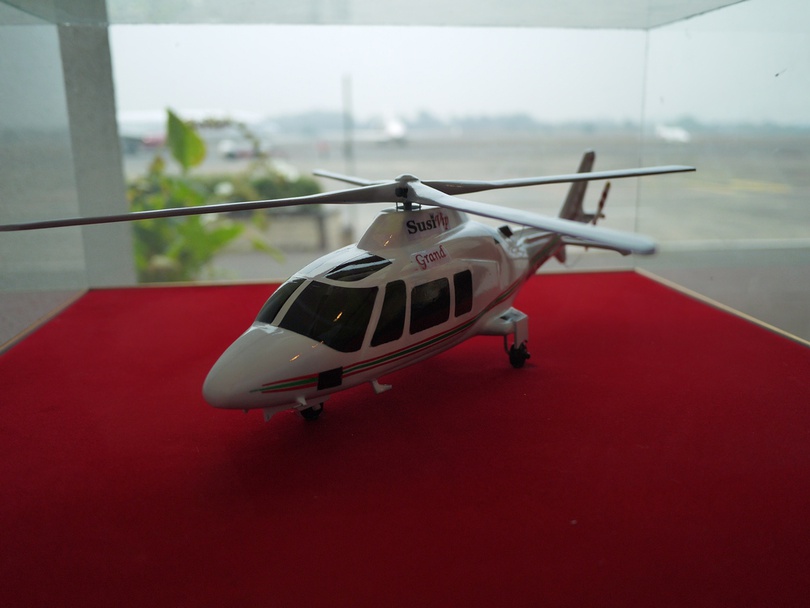 W grudniu 2004 roku pod Oceanem Indyjskim zatrzęsła się ziemia. Trzęsienie wywołało fale tsunami, które najpierw dotarły do wybrzeży Indonezji, a następnie uderzyły w wybrzeża kilku innych państw Azji Południowo-Wschodniej, a także Afryki. Zginęło blisko 300 tysięcy ludzi, a kilka milionów straciło dach nad głową.
W obliczu tej tragedii  Susi Pudjiastuti zdecydowała, że jej samoloty będą niosły pomoc. Zapotrzebowanie było tak ogromne, że nawet powiększyła flotę. 
Indonezyjska Wonder Woman 
14 lat po kataklizmie Susi Air specjalizuje się już w lotach rejsowych i czarterach. Flota – według danych ze strony internetowej firmy - składa się z 50 samolotów, z których większość to mieszczące 12 pasażerów Cessny Grand Caravan. Linie lotnicze zatrudniają blisko 140 pilotów, którzy latają na Jawę, Sumatrę, Kalimantan, Sulawesi, Małe Wyspy Sundajskie (Nusa Tenggara) i na Papuę. 
A czym zajmuje się dziś  Susi Pudjiastuti? W 2014 roku prezydent Joko Widodo mianował ją ministrem ds. rybołówstwa i gospodarki wodnej. Jak podaje BBC, swój wybór motywował tym, że potrzebował szalonej osoby do dokonania przełomu. Od tego czasu zrobiło się o niej w Indonezji bardzo głośno. Między innymi dlatego, że jej pomysłem jest wysadzanie w powietrze łodzi nielegalnie łowiących na tamtejszych wodach. Do tego z dumą przyznaje się do posiadania tatuaży, jest bardzo aktywna w mediach społecznościowych, a na jednym z murali została przedstawiona jako komiksowa Wonder Woman. Oto obraz kobiety, która założonej przez siebie linii lotniczej dała po prostu swoje imię.