Turcja przyciąga turystów między innymi byłą stolicą Cesarstwa Bizantyjskiego, czyli Stambułem, wykutymi w skałach grobowcami oraz ruinami starożytnego teatru w Pergamonie. Przed wyjazdem dobrze jednak sprawdzić, czego nie wolno przewozić przez granicę oraz na co warto się zaszczepić.  
1.    Wizy
Turyści z Polski mogą wyrobić wizę:
- na stronie www.evisa.gov.tr, muszą jednak posiadać paszport ważny jeszcze przynajmniej przez 180 dni od momentu przekroczenia granicy
- na lotnisku po przylocie do Turcji, również muszą jednak posiadać paszport ważny jeszcze przez 180 dni. 
- w ambasadzie Turcji mieszczącej się w Warszawie, ich paszport powinien jednak być ważny jeszcze przynamniej przez 60 dni od opuszczenia tego kraju. W tej placówce dyplomatycznej mogą również wizę wyrobić osoby, które mają paszport tymczasowy. W ich przypadku to jedyny sposób na uzyskanie tego dokumentu. 
Poza wizą i paszportem, na granicy celnicy mogą poprosić również o przedstawienie pieniędzy potrzebnych na utrzymanie się w tym kraju oraz ubezpieczenia. 
Turyści, którzy zamierzają wybrać się do Turcji na dłuższy czas, mogą wyrobić sobie wizę turystyczną. "Upoważnia ona do wielokrotnego wjazdu i pobytu na terenie Turcji przez łącznie 90 dni w okresie 180 dni jej ważności (licząc od daty pierwszego wjazdu) bez prawa wykonywania pracy" – instruuje polski resort spraw zagranicznych. 
Jak można wyrobić wizę turystyczną do Turcji?
Również za pośrednictwem strony E-visa (szczegółowe zasady tutaj: https://www.evisa.gov.tr/pl/info/) oraz na przejściach granicznych, w punktach jej sprzedaży. 
W Turcji nie trzeba się zameldować (dotyczy pobytów krótkoterminowych), chyba że się nocuje w hotelu. 
2.    Przekraczanie granicy
Sumę pieniędzy przekraczającą równowartość 5 tysięcy dolarów należy zadeklarować przy wjeździe. Ponadto dobrze unikać zabierania zbyt wielu rzeczy, których liczba mogłaby sugerować, że są zabierane do Turcji na sprzedaż, a nie do użytku osobistego.
Kategorycznie nie wolno wywozić z tego kraju "przedmiotów o charakterze zabytkowym, historycznym - nawet najmniejszych kawałków starych rzeźb, płaskorzeźb", ponieważ grozi za to nawet kara więzienia. 
Przed wyjazdem warto zapoznać się z najnowszymi zasadami dotyczącymi przewozu różnych towarów przez granicę. Są one dostępne na stronach:
http://www.iatatravelcentre.com/TR-Turkey-customs-currency-airport-tax-regulations-details.htm
http://english.gtb.gov.tr/individuals
3.    Wymagane szczepienia i ubezpieczenie
MSZ zaleca, żeby przed wyjazdem zaszczepić się przeciwko żółtaczce.
Opieka medyczna jest na dobrym poziomie, jednak wyjątkowo droga. Wizyta u lekarza to koszt przynajmniej 100 dolarów (czyli ponad 350 złotych), zaś pobyt w szpitalu – nawet od 500 dolarów za dobę (aż blisko 1870 złotych!). Dlatego też przed wyjazdem warto wykupić ubezpieczenie, przy czym upewnić się, że jego zakres jest odpowiednio szeroki. "Z uwagi na wysokie koszty leczenia warto wykupić dodatkową polisę, obejmującą koszty leczenia i następstwa nieszczęśliwych wypadków (min. 50 tysięcy ero, a w przypadku osób w grupie podwyższonego ryzyka z racji na wiek bądź zdiagnozowane schorzenia 100 tysięcy euro) oraz koszty transportu medycznego, w tym także transportu zwłok" – instruuje MSZ.
4.    Niebezpieczeństwa
MSZ odradza podróżowanie do Turcji, a zwłaszcza w rejony przygraniczne z Syrią i Irakiem, gdzie "prowadzone są działania zbrojne". W całym kraju ponadto występuje duże ryzyko zamachów terrorystycznych. Zdarza się, że wprowadzany jest stan wyjątkowy, a wówczas należy podczas przemieszczania się zawsze posiadać przy sobie dokument tożsamości.
Ci, którzy mimo ostrzeżeń zamierzają wybrać się w te rejony, muszą pamiętać, aby unikać większych zgromadzeń oraz zachować wzmożoną ostrożność podczas poruszania się środkami komunikacji publicznej.  Ponadto trzeba mieć na uwadze, że w Turcji dość często dochodzi do kradzieży, rozbojów, przestępstw seksualnych, również dokonywanych po wsypaniu tak zwanej tabletki gwałtu do napoju oraz włamań do samochodów, w których podrzucane są narkotyki. 
W Turcji kategorycznie nie wolno posiadać przy sobie narkotyków i broni. "Nie można też mieć noży o ostrzach dłuższych od palca serdecznego ani noży sprężynowych" – zastrzega polski MSZ. Zakazane jest również zbliżanie się do obiektów wojskowych i fotografowanie ich. 
Z uwagi na to, że w Turcji przeważa religia muzułmańska, trzeba pamiętać, że nie wolno wchodzić do meczetów w butach ani podróżować w strojach eksponujących zbyt wiele ciała. To ostatnie dotyczy przede wszystkim kobiet.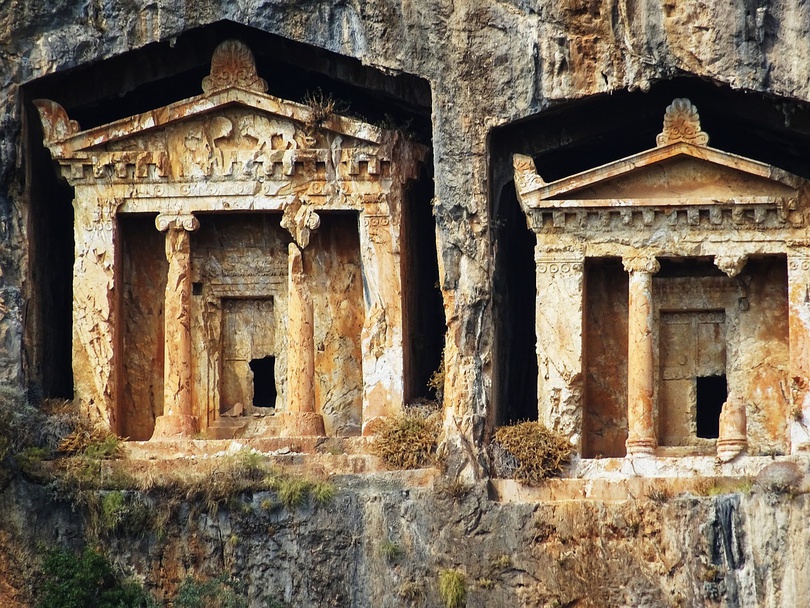 5.    Przemieszczanie się
Turyści mogą w Turcji korzystać między innymi z komunikacji lotniczej, kolejowej i autobusowej oraz z wypożyczalni samochodów. W tym ostatnim przypadku powinni być jednak ostrożni. Zdarzają się bowiem "improwizowane wypożyczalnie uliczne", które oferują pojazdy w bardzo złym stanie technicznym. Kategorycznie nie powinno się zostawiać w depozyt paszportu. 
Samochód można prowadzić na podstawie polskiego prawa jazdy przez sześć miesięcy po przyjeździe do Turcji. Wskazane jest jednak zachowanie szczególnej ostrożności na drodze, ponieważ miejscowi podchodzą bardzo beztrosko do przepisów ruchu drogowego. 
Kto zamierza przyjechać do Turcji pożyczonym pojazdem, powinien mieć pisemną zgodę właściciela, potwierdzoną notarialnie, przetłumaczoną oraz poświadczoną przez ambasadę tego kraju, mieszczącą się w Warszawie. Ponadto trzeba mieć również zieloną kartę oraz OC. "Pojazdy wpisywane są do paszportu oraz rejestrowane w systemie celnym. W razie kasacji pojazdu należy wypisać go z paszportu w najbliższym urzędzie celnym na podstawie zaświadczenia z policji o zniszczeniu lub kradzieży" – tłumaczy resort.
6.    Niezbędne dane kontaktowe
Polska ambasada mieści się w stolicy kraju, Ankarze.
Turcja, Ankara, Atatürk Bulvarı 241, 06650 Kavaklidere,
Tel.: +90 312 4572000 
Tel. dyżurny: +90 530 4691261
Ponadto w Turcji można skorzystać również z pomocy wielu Konsulatów Honorowych. 
Konsulat Honorowy Rzeczypospolitej Polskiej w Antalyi
Turcja, Antalya, Fener Mahallesi, 1969 Sokak 32/4,
Konsulat Honorowy Rzeczypospolitej Polskiej w Bursie
Turcja, Bursa, Durmazlar Makine San. Ve Tic. A.S., OSB 75 Yil Bulvari
Tel.: +90 532 2148045 
Konsulat Honorowy Rzeczypospolitej Polskiej w Izmirze
Turcja, Izmir, 1377. Sokak, Aydıner Apartmanı No:3 Kat:4 / A, Alsancak, 35220 Konak - İzmir,
Tel.: +90 232 483 71 71 
Konsulat Generalny Rzeczypospolitej Polskiej w Stambule
Turcja, Stambuł, GIZ 2000 PLAZA, Ayazağa Köyü Yolu No:7, Kat:5, 34 398 Maslak - Istanbul
Tel.: +90212 2906630 
Tel. dyżurny: +90 5304691881 
Konsulat Honorowy Rzeczypospolitej Polskiej w Mersin
Turcja, Mersin, Ismet İnönü Bulvari, Uysal Apt. K 4 D. 7, 33100 Mersin
Tel.: + 90-324 238-41-90
---
Materiał powstał w oparciu o informacje zamieszczone na stronie polskiego MSZ. Przed wyruszeniem w podróż zaleca się sprawdzenie aktualnych informacji na stronie resortu.