Birma (Mjanma) przyciąga turystów między innymi pagodą, wyłożoną diamentami, potężnym złotym głazem, wiszącym na brzegu skarpy oraz możliwością zobaczenia na własne oczy największej książki na świecie. Przed wyjazdem dobrze jednak sprawdzić, czego nie wolno wywozić z tego kraju oraz jakich zachowań należy się wystrzegać, żeby nie narazić się na nieprzyjemności.
1.    Wizy
Podróżnicy wybierający się do Birmy (Mjanmy) z Polski muszą sobie wyrobić wizy. Turystyczna (na 28 dni) kosztuje 20 dolarów, zaś pielgrzymkowa (na 70 dni) – 36 dolarów. Istnieje jednak szereg innych, specjalnych wiz (jak na przykład edukacyjna albo dla dziennikarzy), więc przed wyjazdem dobrze jest zapoznać się ze szczegółami ich dotyczącymi, w placówkach dyplomatycznych tego kraju. Tym bardziej, że warunki wydawania tego rodzaju dokumentów często się zmieniają – zauważa polski resort spraw zagranicznych. "Wszystkie wizy można uzyskać w ambasadach / konsulatach Mjanmy za granicą" – czytamy na stronie MSZ. 
Szczegółowa warunki dotyczą również tego, z jakich przejść granicznych turysta będzie korzystał. Oto na przykład "w przypadku przekraczania granicy w Muse lub Tamu należy opuścić kraj tym samym przejściem" – zauważa polski resort. 
Po przyjechaniu do Birmy należy się zameldować. Można to zrobić, wypełniając kartę rejestracyjną w hotelu. 
2.    Przekraczanie granicy 
Sumę pieniędzy, przekraczającą 2 tysiące dolarów, trzeba zadeklarować. Jak również szereg innych sprzętów, na przykład fotograficznych. 
Z Birmy nie wolno wywozić między innymi towarów, wyprodukowanych z miejscowych zwierząt i roślin, jak również tamtejszych pieniędzy (tych ostatnich nie wolno również wwozić). Birmańską gotówkę "można wymienić tylko na bony płatnicze (towarowe)" – instruuje polski MSZ. - "Przy wyjeździe jedynie bony wykupione na kwotę wyższą niż 300 dolarów mogą być ponownie zamienione na walutę wymienialną".
Wizerunki Buddy (za wyjątkiem wytworów rzemieślniczych) można wywieźć jedynie za zgodą birmańskich władz. 
3.    Wymagane szczepienia i ubezpieczenie
Chociaż szczepienia nie są obowiązkowe (chyba, że turysta podróżuje z rejonów, na których występuje żółta febra), tym niemniej MSZ zaleca, żeby przed wyjazdem zasięgnąć opinii lekarza, czy nie powinno się zabezpieczyć w ten sposób przed jakimiś chorobami.
Opieka medyczna jest na niższym poziomie, niż europejski. W szpitalach państwowych można z niej jednak skorzystać bezpłatnie. Kto zamiesza wykupić ubezpieczenie musi pamiętać, że "polisy polskich towarzystw ubezpieczeniowych nie są honorowane" – ostrzega MSZ.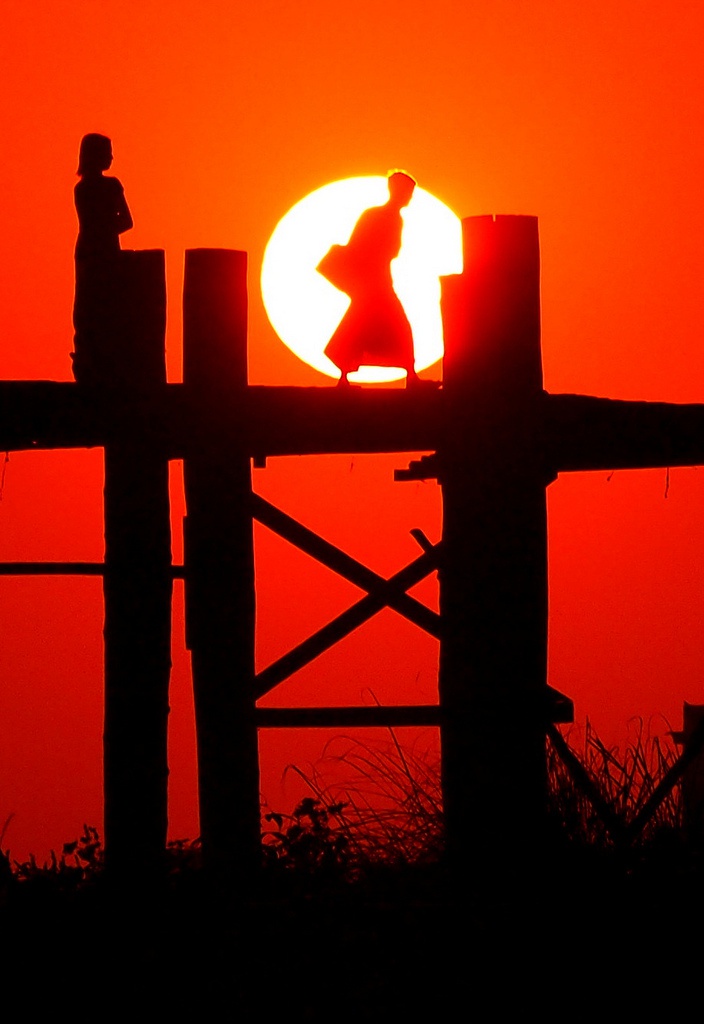 4.    Niebezpieczeństwa
Mjanma uważana jest za stosunkowo bezpieczny kraj, należy jednak pamiętać, by nie nosić na widoku cenniejszych przedmiotów i dokumentów. Wciąż jeszcze "w niektórych rejonach istnieje zagrożenie terrorystyczne oraz występują konflikty etniczne i religijne o różnym natężeniu" – dodaje MSZ.
Kategorycznie nie wolno przemycać narkotyków lub sprzedawać ich, bowiem jest to zagrożone nawet karą śmierci. Karą więzienia są z kolei obłożone stosunki homoseksualne. 
Należy uważać, aby nie obrazić uczuć religijnych miejscowej ludności, na przykład poprzez nieodpowiednie noszenie wizerunków Buddy lub niestosowny strój w świątyniach. 
5.    Przemieszczanie się
Z uwagi na konflikty etniczne, niektóre rejony Birmy mogą być zamknięte dla podróżnych.  "Większość miejsc turystycznie atrakcyjnych można zwiedzać jedynie w zorganizowanych grupach z miejscowym przewodnikiem i po wcześniejszym uzyskaniu zgody właściwego Ministerstwa (Tourism Regulation Departament)" – zauważa MSZ. Dlatego też przed wyjazdem warto przeczytać, jak wygląda aktualna sytuacja w tym kraju. Informacji można zasięgnąć na przykład na stronie myanmartourism.org.
Na chwilę obecną polski MSZ radzi, aby nie wybierać się w rejony: Rakhine (poza kurortem turystycznym Ngapali), Kachin (za wyjątkiem rejonów Myitkyina, Bamaw i Putao) oraz na północ stanu Shan. Kto schodzi z turystycznych tras, naraża się na częste kontrole policji (która może na przykład zatrzymać paszport), a nawet na… natknięcie się na niewybuchy. 
Po Birmie można się poruszać samochodem, na podstawie miejscowego prawa jazdy. Nie jest to jednak zalecane, z uwagi na zły stan dróg. 
6.    Niezbędne dane kontaktowe
W Mjanmie nie ma polskiej ambasady, więc kraj znajduje się pod opieką placówki dyplomatycznej, znajdującej się w Tajlandii.
Tajlandia, Bangkok, Unit 605-607, 6th Floor, Athenee Tower, Wireless Road, Lumpini, Pathumwan, 10330
Tel. dyżurny: +66 (2) 079 7300 
---
Materiał powstał w oparciu o informacje zamieszczone na stronie polskiego MSZ. Przed wyruszeniem w podróż zaleca się sprawdzenie aktualnych informacji na stronie resortu.