Peru przyciąga turystów między innymi płaskowyżem Nazca, zdobionym tajemniczymi rysunkami, ruinami zabudowań wzniesionych przez Inków oraz nietypowymi daniami, na przykład przyrządzanymi ze… świnek morskich. Przed wyjazdem warto jednak sprawdzić, czego nie wolno wywozić z tego kraju oraz które rejony są szczególnie niebezpieczne.
1.    Wizy
Turyści podróżujący z Polski nie muszą wyrabiać wizy, jeśli nie zamierzają przebywać w Peru dłużej niż przez "183 dni w okresie 365 dni" – instruuje polski resort spraw zagranicznych. Kto przekroczy ten termin, będzie musiał zapłacić na granicy dolara za każdy dzień, dlatego też chcąc pozostać dłużej w tym kraju, należy poinformować o tym Dirección General de Migraciones. 
Na granicy trzeba będzie okazać paszport, ważny jeszcze przynajmniej przez sześć miesięcy, licząc od daty wjazdu do Peru. Na miejscu nie trzeba się meldować. "Funkcję meldunku spełnia wręczany na przejściach granicznych, lub jeszcze na pokładzie samolotu, formularz wjazdowy, tzw. Tarjeta Andina, który należy bezwzględnie zwrócić przy wyjeździe" – radzi polski MSZ. 
2.    Przekraczanie granicy 
Sumę pieniędzy, przekraczającą 10 tysięcy dolarów, trzeba zadeklarować na granicy. "Należy również zwrócić uwagę na przepisy dotyczące transportu materiału roślinnego i zwierzęcego, których naruszanie podlega surowym karom" – dodaje MSZ. Przed wyjazdem warto więc zasięgnąć szczegółowych informacji w placówce dyplomatycznej Peru. 
Z tego kraju nie wolno wywozić bez zezwoleń szeregu towarów, między innymi dóbr kultury czy eksponatów przyrodniczych. Dobrze jest posiadać przy sobie dowód zakupu różnych pamiątek. 
3.    Wymagane szczepienia i ubezpieczenie
Chociaż obecnie szczepienia nie są wymagane, dobrze przed wyjazdem zapoznać się z najnowszymi zaleceniami WHO. W Peru występuje zagrożenie między innymi: żółtaczką typu A, żółtą febrą, cholerą, malarią i dengą. Z uwagi na wystąpienie przypadków zarażenia wirusem Zika, turystom radzi się, aby przed wyjazdem zapoznali się z zaleceniami GIS-u, w których mowa między innymi o używaniu środków odstraszających komary, zabezpieczaniu okien i drzwi siatkami oraz zakładaniu dłuższych ubrań, chroniących ciało przed ukąszeniami. Osoby podróżujące w wyżej położone rejony kraju muszą się liczyć z ryzykiem pojawienia się choroby wysokościowej. Z reguły jej objawy mijają po dobie, jednak jeśli to nie nastąpi, należy się skontaktować z lekarzem. 
Kupując leki należy korzystać jedynie z większych, markowych aptek, bowiem w mniejszych zdarzają się podrobienia medykamentów – przestrzega MSZ. 
Opieka medyczna w dużych miastach jest na dobrym poziomie. Wizyta u lekarza kosztuje około 50 dolarów (ponad 200 złotych), zaś doba w szpitalu – około 100 dolarów (nieco ponad 400 złotych). Dlatego też przed wyjazdem dobrze jest wykupić stosowną polisę. 
4.    Niebezpieczeństwa
Turyści są tu przede wszystkim narażeni na kradzieże (warto więc zdeponować cenniejsze przedmioty oraz dokumenty w hotelowym sejfie i poruszać się z poświadczoną kopią paszportu) i napady (również na busy oraz łodzie, poruszające się po Amazonce). 
Kategorycznie nie wolno posiadać przy sobie narkotyków ani handlować nimi. Niewskazane jest również przewożenie przez granicę paczek, należących do nowo poznanych znajomych. Handel środkami odurzającymi jest objęty karą nawet 25 lat więzienia.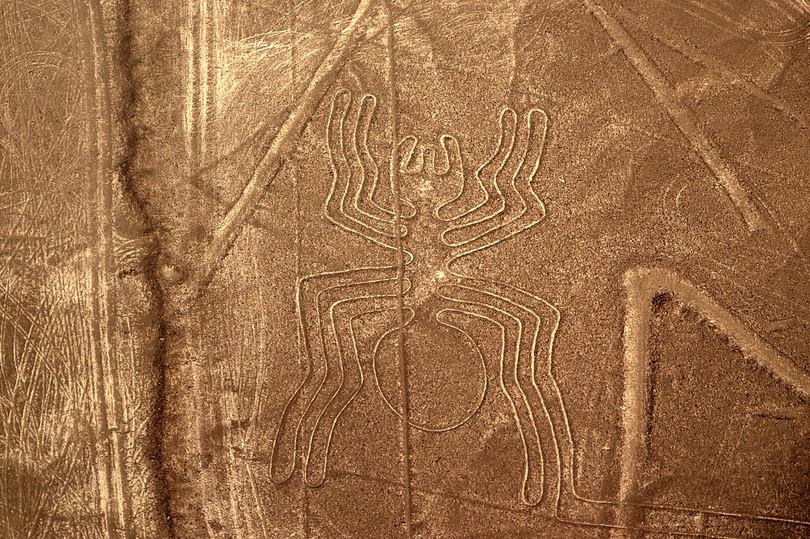 5.    Przemieszczanie się
MSZ zaleca, aby turyści zachowali szczególną ostrożność, wyjeżdżając w doliny rzek Huallaga i Ene (z uwagi na działające tam kartele narkotykowe) oraz na tereny graniczące z Kolumbią oraz Ekwadorem. "Stanowczo zaleca się zachowanie szczególnej ostrożności przy podróżowaniu po dżungli, szczególnie szlakami wodnymi, w tym bezwzględne korzystanie z przewodników miejscowych oraz utrzymywanie kontaktu z lokalnymi władzami administracyjnymi bądź policyjnymi w poszczególnych wioskach i miasteczkach" – dodaje resort. 
Przemieszczając się przez Peru można korzystać z samolotów, kolei i autobusów (najbezpieczniejsze są te działające w okolicach największych miast na wybrzeżu oraz w Puno, Cuzco i Arequipie), jednak najlepiej robić to za dnia, bowiem po zmroku zwiększa się ryzyko napadów rabunkowych. 
Podróżując przez dżunglę (również drogą wodną) należy korzystać z pomocy przewodników. Samodzielne przedzieranie się przez te tereny nie jest bezpieczne. 
W miastach można korzystać z minibusów (które jednak często są w złym stanie) oraz taksówek (cenę przejazdu dobrze ustalić przed wyruszeniem). 
6.    Niezbędne dane kontaktowe
Polska ambasada mieści się w stolicy Peru.
Peru, Lima, Av. Salaverry 1978, Jesús María, Lima, Lima 11
Tel.: +51 1 4713925 
Tel.: +51 1 4714813 
Tel.: +51 1 4713920 
Tel. dyżurny: +51 999 400 552 
Poza tym można tutaj skorzystać również pomocy Konsulatu Honorowego.
Konsulat Honorowy Rzeczypospolitej Polskiej w Arequipa
Peru, Arequipa, La Arboleda D-6, Cercado Arequipa,
Tel.: +51 54 206217
---
Materiał powstał w oparciu o informacje zamieszczone na stronie polskiego MSZ. Przed wyruszeniem w podróż zaleca się sprawdzenie aktualnych informacji na stronie resortu.