Zjednoczone Emiraty Arabskie przyciągają turystów między innymi Dubajem, w którym stoi bodaj "najbardziej luksusowy hotel na świecie", najwyższym na Ziemi budynkiem oraz możliwością oglądania akwarium, zawierającego… aż 33 tysiące gatunków zwierząt! Przed wyjazdem dobrze jednak sprawdzić, czego kategorycznie nie wolno robić w tym kraju oraz jakich rzeczy przewozić przez granicę. 
1.    Wizy
Turyści podróżujący z Polski nie muszą wyrabiać wizy, jeśli nie zamierzają przebywać w Zjednoczonych Emiratach Arabskich dłużej niż przez 90 dni. Na granicy będą musieli okazać paszport, ważny jeszcze przez sześć miesięcy od wjazdu. "Ruch bezwizowy nie obejmuje osób legitymujących się paszportami tymczasowymi, a więc osoby legitymujące się paszportem tymczasowym nie zostaną wpuszczone na terytorium ZEA" – dodaje polski resort spraw zagranicznych. 
2.    Przekraczanie granicy 
Kategorycznie nie wolno przewozić przez granicę między innymi środków odurzających oraz pornografii i "materiałów zawierających treści obsceniczne i godzących w obyczajowość muzułmańską". Alkohol wwozić mogą jedynie osoby pełnoletnie, posiadające zezwolenie wydane przez policję.
Przez granicę można przewieźć bez deklaracji do 40 tysięcy dirhamów. Jest to też maksymalna suma pieniędzy, jaką mogą zabrać ze sobą małoletni.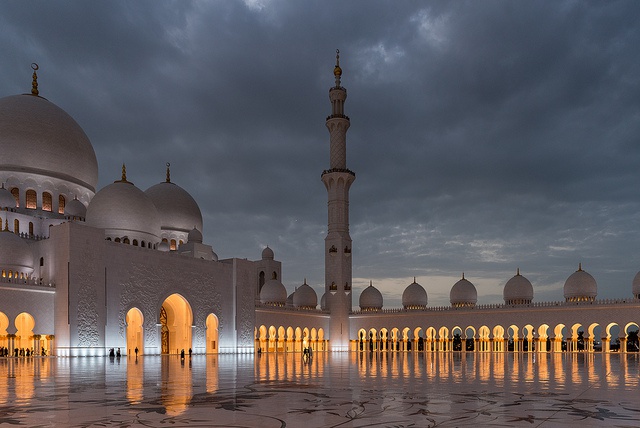 3.    Wymagane szczepienia i ubezpieczenie
Szczepienia nie są wymagane. Wyjeżdżający do Zjednoczonych Emiratów Arabskich powinni zwracać uwagę na to, czy po powrocie nie pojawiły się u nich objawy zarażenia wirusem MERS-Cov (gorączka, kaszel) i w razie czego udać się do lekarza. 
Opieka medyczna jest na dobry poziomie, jednak stosunkowo droga. Oto na przykład za dobę w szpitalu trzeba będzie zapłacić nawet 1500 dirhamów (czyli niemal 1700 złotych). 
"Polisy polskich towarzystw ubezpieczeniowych nie są uznawane, o ile nie są reasekurowane w towarzystwach ubezpieczeniowych działających na terytorium ZEA" – przestrzega polski MSZ. 
4.    Niebezpieczeństwa
Turystów przestrzega się, aby nie wchodzili do meczetów (jeśli nie są muzułmanami), w czasie Ramadanu nie jedli, pili i palili papierosów w miejscach publicznych oraz ubierali się skromnie, zwłaszcza będąc na prowincji. W Dubaju lub stolicy kraju dopuszczalne jest ubieranie się zgodnie z zachodnią modą. 
Kategorycznie nie wolno posiadać lub zażywać narkotyków, bowiem grozi za to nawet kara śmierci. "Na liście zakazanych substancji znajdują się także produkty (również niektóre leki), których posiadanie i spożywanie jest legalne w innych krajach" – przestrzega MSZ i radzi, aby przed wyjazdem zapoznać się ze szczegółowymi zasadami w ambasadzie Zjednoczonych Emiratów Arabskich, mieszczącej się w Warszawie. 
Alkohol można kupować jedynie po uzyskaniu zezwolenia. Są jednak emiraty, w których jest to kategorycznie zakazane. 
Pozamałżeńskie stosunki seksualne są zabronione (nawet gdy mowa o gwałcie). Homoseksualne relacje – również, na dodatek obłożone nawet karą śmierci. 
Będąc w Zjednoczonych Emiratach Arabskich powinno się uważać na komentarze, wypisywane na portalach społecznościowych, bowiem osoby przebywające w tym kraju "podlegają lokalnym przepisom prawa karnego, co w przypadku ich naruszenia może prowadzić do bardzo poważnych konsekwencji (m.in. wysokie kary pieniężne, z deportacją włącznie)" – przestrzega MSZ.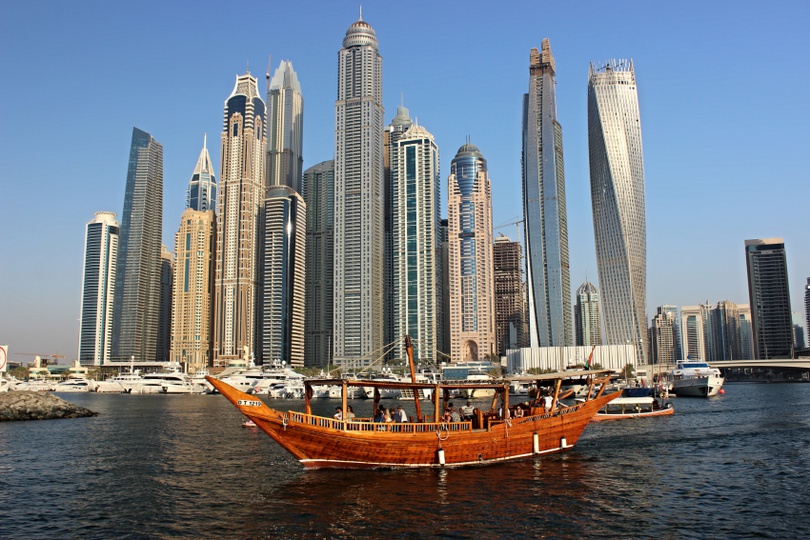 5.    Przemieszczanie się
Po kraju można się poruszać wypożyczonym samochodem na podstawie międzynarodowego prawa jazdy, jeśli nie przebywa się w Zjednoczonych Emiratach Arabskich dłużej niż przez 30 dni. Miejscowe prawo jazdy można z kolei uzyskać po przedstawieniu wizy pobytowej w departamencie zezwoleń policji drogowej – instruuje MSZ dodając, że konieczne będzie posiadanie tłumaczenia polskiego prawa jazdy.
Kraj jest stosunkowo bezpieczny, a stan dróg dobry. Jedynie pustynia jest miejscem, którego nie warto zwiedzać samotnie, jeśli jest się niedoświadczonym turystą. 
6.    Niezbędne dane kontaktowe
Polska ambasada mieści się w stolicy kraju. 
Zjednoczone Emiraty Arabskie, Abu Dhabi, budynek nr 3, róg ulic Delma i Karamah (13-tej i 14-tej), PO BOX 2334
Tel.: +971 2 446 5200 wew. 117 
Tel.: +971 50 662 6151 
Tel.: +971 2 446 5200 wew. 116 
---
Materiał powstał w oparciu o informacje zamieszczone na stronie polskiego MSZ. Przed wyruszeniem w podróż zaleca się sprawdzenie aktualnych informacji na stronie resortu.